15 Best Online Ordering Systems for Restaurants in 2021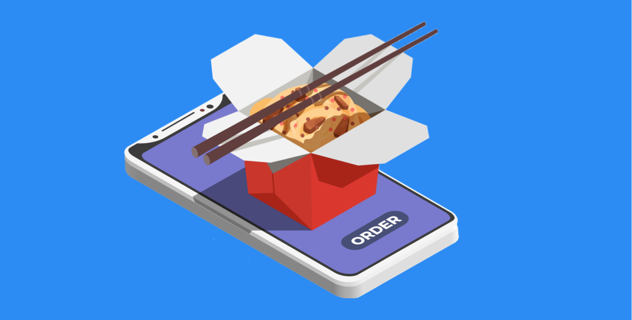 Online ordering for restaurants will continue to be a major revenue stream in 2021. In part, off-site online ordering can help you grow revenue by tapping new customers and on-site online ordering can help you grow revenue by maximizing revenue from on-premise guests. Statistics show that Gen Z and Millennials will continue to favor online ordering long after the pandemic is over.
If you're new to online ordering, the number of platforms available to you can be overwhelming. You are likely familiar with food delivery partners UberEats or GrubHub, but there are also ordering systems that allow customers to order directly from a restaurant. In fact, those direct online food ordering tools are a win-win for both you and your customers: you get to keep the full amount from each sale, while most consumers say their preference is to order directly from a restaurant.
This guide breaks down the 15 top systems for implementing online ordering at your restaurant. We break down our list into two groups: (1) on-site: these are mobile ordering solutions that can be used to order food and beverage while at a restaurant and (2) off-site: these are solutions that help restaurants take online orders from off-site patrons. From POS-specific tools to user-friendly apps, here are the platforms that can deliver the best ROI from your restaurant's online delivery, curbside pickup, and takeaway orders in 2021.
What to Look for in a Restaurant Online Ordering System
There are really three ways to implement an online ordering system at your restaurant. The first is through your restaurant's point-of-sale (POS) system. A POS with online ordering added on will do the work of taking orders, routing them to the kitchen, and alerting the front-of-house staff when a customer or delivery person is picking up the order. Look for a POS that makes it easy to set up an ordering page through an e-commerce integration like Shopify.
A second option is to see if your POS integrates with a third-party ordering app. Some POS systems won't have native online ordering software built into the interface, but they can sync with an app for an additional cost. Upserve, Toast, and Square for Restaurants are all examples of restaurant POS systems that can accept online orders. The advantage of using this option is that there is relatively little you need to do to get set up and start accepting orders; you'll also be able to store customer order information in one unified record, combining transaction details from in-restaurant dining with online ordering records.
The last option is to use a marketplace delivery app like UberEats or Door Dash. These apps are specifically created for the restaurant industry, and can therefore be very intuitive to implement and start using. However, watch out for high fees and compatibility issues –– third-party apps can take between 10% - 30% of each sale they deliver.
When evaluating which of these options is right for your restaurant, consider these variables:
Cost: third-party ordering apps and marketplace delivery apps sometimes charge a yearly subscription or take a percentage of each sale.

Visibility: third-party apps may cost more, but they offer a way to reach customers who may not know about your restaurant.

Ease-of-use: make sure whatever platform you use is intuitive for your staff and doesn't lead to a traffic jam in the back-of-house.

Compatibility: does the solution you're considering integrate with your existing system?

Customer loyalty: a marketplace app may give you visibility, but it comes with the disadvantage of not giving you much customer information that can be used in marketing to increase loyalty.

Customer experience: how easy is it for a guest to browse your menu, make a selection, request modifications, and pay?
An online ordering system may seem like a big investment, but it's one that will continue to bring in revenue well beyond the pandemic. By some estimates, restaurant delivery sales could rise an annual average of more than 20% to $365 billion worldwide by 2030.
With these factors in mind, here are the ten best online ordering systems for restaurants in 2021.
Best Online Ordering Systems for Restaurants in 2021 (On-Site)
Here are our picks for the best POS apps and integrations for hotel restaurants in 2021. These platforms help restaurants facilitate online orders at physical locations - think bars, restaurants, hotel room service, poolside, etc. As you explore these solutions you may also want to review our in-depth guide to mobile ordering software.
Bbot Smart Ordering
Bbot's online ordering system works for just about any type of food business - take-out, delivery, in-venue dining, catering, and more. The system is fully web-based, and operators can upload, edit, and add branding to their digital menus from the dashboard. Customers can order in-venue or off-premise with a few taps on their smartphones, and payment is processed securely without the need for physical credit cards or paper receipts. Bbot supports NFC payments, ApplePay, GooglePay, and QR codes. The app charges a monthly subscription fee, but businesses can sign up for a free trial before committing.
RoomOrders
Designed for hotels and resorts, RoomOrders offers a cloud-based ordering and payment platform that works not only for F&B outlets, but also for pools, golf courses, gift shops, and other vendors. Operators can configure their menus or catalogs on the RoomOrders dashboard for easy viewing and ordering from anywhere - on- or off-premise. Customers or guests on-site can access the menu by scanning a QR code or tapping their smartphones on an NFC tag. RoomOrders charges a $50 monthly fee per venue plus a 1-5% fee per transaction, though transaction fees at additional venues within the same property are a flat 1%.
ServeSafely (by Crave)
This online ordering and payment system is suitable for all kinds of F&B venues, from restaurants and bars to concert venues and nightclubs. ServeSafely optimizes revenue and profitability with upsell features, customizable menus, and tools to boost sales of higher-margin menu items. In addition, ServeSafely complies with GDPR marketing permissions so operators can use customer contact information to generate repeat sales and loyalty. Guests can access menus by scanning QR codes, and payment is completely contactless with ApplePay or Google Pay. As a bonus, users say that Crave's customer support team is helpful and responsive. ServeSafely charges an implementation fee plus a monthly service fee.
SABA F&B Ordering
SABA's web-based ordering app allows guests to browse digital menus and place orders from anywhere. Operators can create menus that are easily editable, contain upsell offers, and support multiple languages. Guests can access the app by scanning a QR code or clicking a link on the property's website or social media pages, and operators have the option to embed the app on in-room tablets or existing hotel apps. Besides F&B, hoteliers can also configure the app to place minibar orders and housekeeping requests. SABA charges a monthly fee, and a 30-day free trial is available to try before you buy.
Flexkeeping
Though it was originally created as a housekeeping system and staff communication platform, Flexkeeping's software can flex to a variety of needs and situations. The app's room service module lets hoteliers digitize their in-room dining operations, from ordering to analytics. Hoteliers can create digital menus, configure instant notifications for staff, and see real-time order status. Flexkeeping also gives operators insight into their most popular dishes, order times, and total order volume, and it has integrations with popular property management systems such as Mews. From a guest's perspective, the ordering process is quick and easy. Flexkeeping offers a 30-day free trial; after the trial, the software comes with a monthly subscription fee.
Best Online Ordering Systems for Restaurants in 2021 (Food Delivery, Off-Site)
Clover Online Ordering
Clover Online Ordering enables your restaurant to start taking online orders through two options: a Clover-powered web page created for you or the Clover app, or through The The.Ordering.app. Clover does the heavy lifting to get you set up with an online menu, increasing your visibility to customers, firing orders to the kitchen, and sending alerts when an order is ready for pickup. A key benefit to Clover Online Ordering is that it also keeps track of customer information: add reward, promo, and customer feedback programs to reward your loyal fans.
The drawback to Clover Online Ordering is that you do need a Clover POS device (Station, Station Pro, Mini, and Flex) connected to a printer. It may not be the best solution if you're not already using this technology. There are no fees associated with Clover's ordering services, and Clover is waiving The Ordering.app fee of 1.5% per order is until January 1, 2021.
Chownow Online Ordering
Chownow is commission-free, making it a good bet for restaurants looking to maximize revenue for each sale. Chownow is a third-party ordering app that integrates with your POS system and offers many options for capturing online orders. Get a branded mobile app for your restaurant, or give customers the ability to order straight from your website (rather than through a third-party like GrubHub). Integrations with Yelp, Instagram, and Google serve to increase your restaurant's visibility and boost orders quickly.
Chownow charges a flat subscription fee of $99 - $150 per month, depending on which features you use. That can be expensive, but note that Chownow also offers configurations for in-restaurant and curbside pickup, expanding your restaurant's ability to serve customers with ease.
Toast POS
Toast is similar to Clover, in that online ordering is only available through the Toast POS system. That said, Toast is built for restaurants and comes with tons of features to help you save – boosting both revenue and profit margins in the process. The company reports that restaurants save an average of $36,000 per year with Toast Online Ordering. This is due to a wide selection of built-in features, including a loyalty program, the ability to create and accept gift cards, and inventory management for your restaurant – in addition to online ordering.
Toast offers a free calculator to help you estimate how much your restaurant could be saving by switching to their online ordering system. Like Chownow, Toast is subscription-based and does not charge a commission per sale. However, you do need to factor in the costs of switching to their POS hardware in addition to software fees.
FreshBytes
FreshBytes is designed specifically for small and medium-sized businesses – and it offers the same powerful features from which large chain restaurants benefit. "Applauded as one of the simplest and fastest emerging online ordering platforms in the times of COVID-19, FreshBytes offers branded, mobile-friendly, and commission-free services with fully integrated online ordering features — premium website designs, social media ordering, one-touch reordering, print kitchen tickets, consultative onboarding, 24/7 customer support, and smart messaging," writes one reviewer.
FreshBytes also stands out for its focus on the customer experience. Features like menu item photos and one-touch reordering make it extremely user-friendly. It also allows for catering orders, a great feature for hotel restaurants. Pricing starts at $89 per month.
GloriaFood
If you're looking for a holdover solution to offer online ordering only until the pandemic is over, GloriaFood might be the right solution for your restaurant. If you already have a website, and just need an integration to accept orders try GloriaFood. It provides a "See MENU & Order" or "Table reservation" widget to your website to make the online ordering process fast & easy.
The best part: the basic system is completely free. Accept unlimited orders for pickup or delivery without paying any commission – nor are there setup fees or hidden costs. You may need to pay for "upgrades" – essential features like accepting credit cards – but overall, this is a low-cost solution that can tide your restaurant over until in-restaurant dining returns.
MenuDrive
MenuDrive offers all the basic features of online ordering with a focus on marketing. "MenuDrive is a great option for restaurants that want to create a branded ordering experience on their website. Users are able to customize their POS and online ordering system by sending their menu, product photos, and other branding materials to MenuDrive, who then puts it all together," says one reviewer.
It not only offers a way to customize your online branding, but automated email campaigns and integrated marketing services help your restaurant build a dedicated customer base. The downside is that MenuDrive can be a little more expensive: the basic plan starts at $99 per month per location along with a $99 one-time setup fee. They also a 3.5% credit card processing fee + 15¢ per transaction.
Upserve
Upserve is a nice option if your restaurant is a cafe or coffee kiosk: its restaurant management system has options for bars, wineries, coffee shops and bakeries. Upserve integrates with other online ordering marketplaces, like Postmates, DoorDash, Caviar, and UberEats, giving you the best of both worlds – a fully-branded ordering experience, and the visibility of a third-party delivery partner. This ordering system also gives you analytics so you can track your restaurant's performance and made adjustments for higher guest satisfaction scores.
Upserve also offers a POS system and plenty of other restaurant management tools. Plans start at $59 per month with $60 per additional terminal.
Square for Restaurants
Like Clover, Square for Restaurants' online ordering tool requires the use of the Square Terminal and Kitchen Display System (KDS). If you already have those tools, online ordering by Square is streamlined and efficient. No matter through which channel an order comes – Postmates, UberEats, or Chowly – the kitchen receives the order in one easy interface. There are a few options for how you choose to configure the order flow, too.
Online ordering is part of Square for Restaurants, which is offered in three pricing tiers. If you already have Square for Restaurants, it's easy to simply enable delivery services through your dashboard.
The Ordering.App
It was only a matter of time before Google started to get involved in restaurant online ordering. The Ordering.App is Google's online ordering tool. A key benefit of the Ordering.app is that it allows customers to order right from your website, Google Search, Google Maps and more. This gives your restaurant great visibility and reach, and decreases the number of steps a customer has to complete to send an order to your restaurant. It integrates with both Square and Clover, and also comes as an app that you can download straight to your tablet or mobile device.
The Ordering.App is affordable: no setup fees or subscription costs, and right now through March 30, 2021 The Ordering.app is waiving its 1.5% per order fee to help support restaurants during the pandemic.
Restolabs
Restolabs is another popular option that offers easy setup and 0% commission. A nice feature is Facebook ordering, in which customers browse your menu and use the Restolabs widget to order straight through your social media page. Pricing starts at $45 per month.
For more on restaurant ordering systems, download our free Guide to Mobile Ordering and Room Service Software for 2021.