The 10 Most Important Types of Restaurant Technology
By Jordan Hollander
Last updated August 16, 2023
12 min read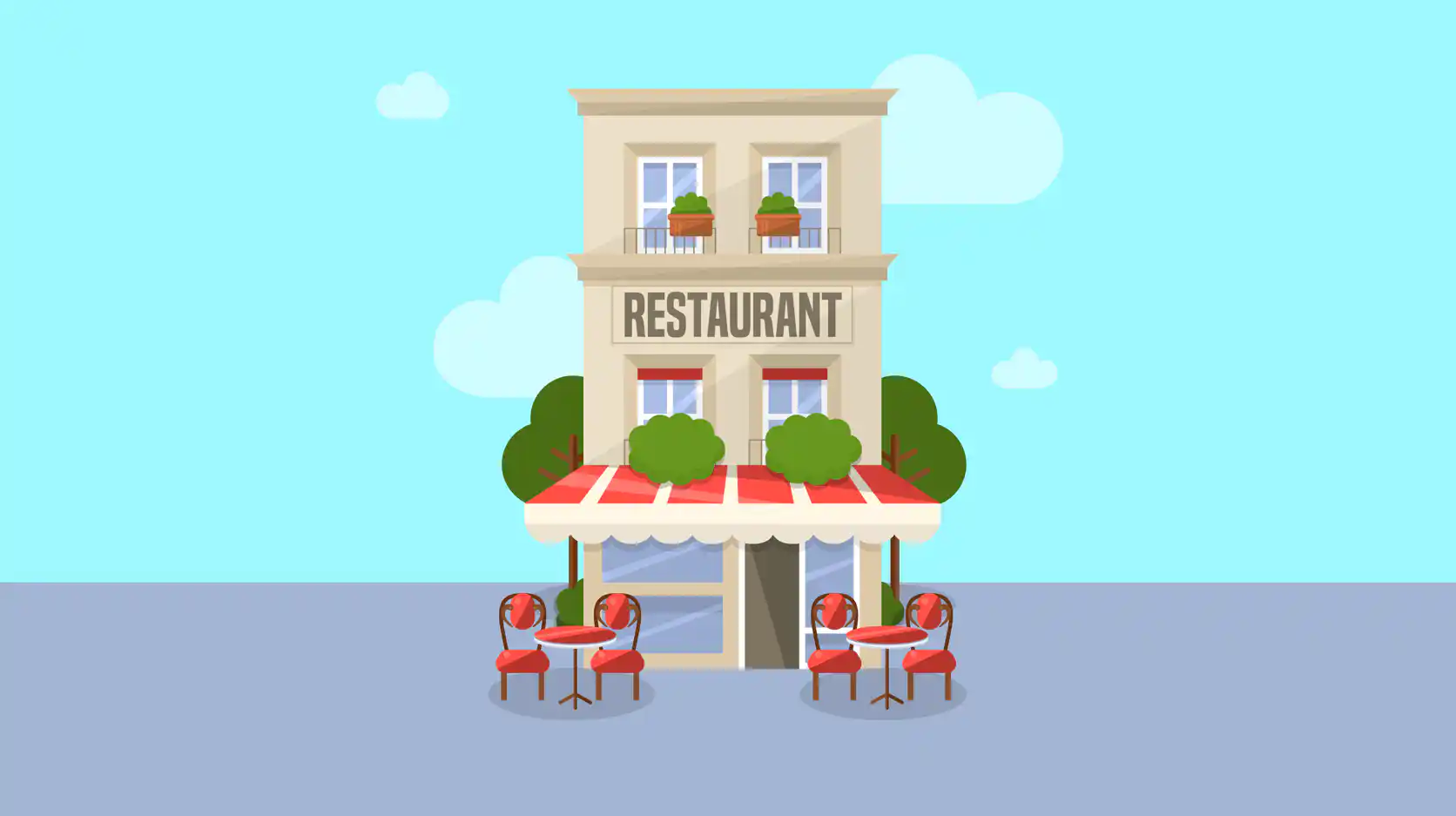 As a restaurant owner or operator, you're constantly fielding calls from both new and existing restaurant technology vendors. Whether you're running an independent restaurant or operating one within a hotel, those calls are simply a fact of life.
So it's no wonder that it's hard to navigate the restaurant industry's technology ecosystem and its perplexing web of vendors serving as everything from a turnkey loyalty program to preventive maintenance and project management. That's especially true when so many have overlapping functionality and similar features. How do you differentiate between each one? And how do you build a software stack that empowers staff, increases productivity and enhances the guest experience? It's a lot to manage, in addition to everything else.
Our goal here is to put some structure around this chaos. So whether you choose a master vendor that packages multiple tools in a single suite or opt to customize your tech stack with several vendors, this resource is for you. We've organized it into categories alongside recommendations on what to look for.
As you evaluate the right solutions for your operation, keep a few things in mind: first and foremost is reliability. Cloud-based software is affordable and functional -- but for anything mission-critical, you'll need an operational plan for when/if you lose internet connectivity. And when things do go south, you want a vendor with responsive and helpful support that never leaves you hanging.
Second, think contactless. The pandemic has accelerated the existing trend towards mitigating limiting direct contact between guests and staff. Your technology should help not hinder the contactless experience.
Finally, avoid feature creep. It's easy to get distracted by bells and whistles that you'll never use. This can be especially true when choosing a vendor that provides solutions to multiple industries and not just restaurants; there can be many unnecessary features. Stay focused! Take an honest appraisal of your operation and deploy technologies that serve your existing needs while giving you room to grow. This keeps software costs in check and reduces training time on confusing software. 
And now, to the main event: this is the restaurant tech ecosystem in 2023!
Point of Sale (Restaurant POS System)
Every restaurant needs a POS; it's the heart muscle of the restaurant. But all POS software isn't the same. As cloud-based software reduced development costs, the market was flooded with options. Most of them are decent. They do the trick. But a great POS can be transformative. 
By centralizing essential operational functionality alongside labor management, payment processing, and kitchen management, your restaurant can operate smoothly and more profitably. The best example of this is integrated inventory management, where each order automatically reduces stock counts and updates orders. This saves a ton of labor and makes kitchen management less burdensome.
That being said, a "do it all" POS (also marketed as a "restaurant management system") may not be the best solution for your restaurant, especially if your chosen POS doesn't excel at any one feature in particular. You'll end up with a point-of-sale that works well enough but doesn't provide the deep domain expertise and operational impact of a focused vendor.
The key is matching your operation to a POS vendor that serves your category well. For instance, a small independent restaurant probably doesn't want to go with a multinational conglomerate that specializes in large restaurant groups or hotels. Not only is it cost-prohibitive but you'll be a small fish in a big ocean. It's best to go with a vendor that can provide the level of service and attention your operation needs.
What to look for: Reliability is paramount. Most restaurants simply cannot function when the POS goes down. if you know that your internet connection is unreliable, a cloud-based POS needs an offline mode to keep your operation going no matter what. 
Gift cards can be a sneaky way that POS vendors overcharge or lock you into a less-than-desirable ecosystem. Make sure to ask about how gift cards are handled, from securing physical cards to redemption costs. Gift cards are fantastic for incremental revenue, so avoid surprises!  
Integrations are also a key piece of any POS system. Look for a vendor that integrates with the other technologies in your operation so that you have seamless sync and eliminate the hassle of manually exporting data from one system to another.  Lastly, hardware like iPads or self-serve kiosks is a major consideration.  Think through your guest journey and ensure that your vendor has the proper functionality to operate in your current or future workflows.
Vendors to consider: This is the most saturated category of restaurant tech! Crave Interactive recently expanded into restaurants with its contactless experience ServeSafely. InforPOS is ideal for larger operators with multiple revenue centers. Lightspeed POS and TouchBistro are all-in-one solutions. POSLavu is tablet-based, which reduces the upfront cost of installation, and offers a loyalty app with in-store payment and pre-ordering. 
OraclePOS specializes in hotel food and beverage operations. Also by Oracle is SimphonyPOS, a MICROS-based POS for restaurants that's less clunky and more extensible than past legacy systems. Billed as restaurant management systems that do it all, HungerRush includes a delivery module, Toast has a modern look-and-feel and QSR Automations specialized in quick-service restaurants. 
Enterprise brands, such as Oracle, have dramatically improved the look and functionality of their restaurant point-of-sale systems.
Multi-Channel Ordering And Payments
The restaurant business has expanded beyond on-premise sales. There's self-service, takeout, delivery, gift cards, merchandise, packaged goods and even DIY "cook at home" kits.  And that was before the COVID-19 pandemic put revenue diversification at the top of the priority list. 
Since selling across multiple channels insulates your operation from unexpected dips in demand from a single channel, you'll need software to support multi-channel ordering. You also need the ability to take payments seamlessly across each of your chosen channels. These channels could include your website, text messaging, or messaging apps like Facebook Messenger as key components of any modern customer experience strategy.
Equally important is safety; by offering a digital ordering system, you reduce touchpoints between staff and guests and keep everyone that much safer. Customers can order and pay on any device and your staff can focus more on fulfilling orders rather than answering the phone, swiping cards and handing receipts back and forth.
What to look for: Cross-device compatibility. Any device, whether an Android phone or an Apple tablet, should be able to access menus and order easily across all devices. Depending on the size of your operation, a mobile app may be ideal so that you can give a centralized way for customers to interact with each of your locations.
Payments should also be easy for customers and staff. Ideally, you want to eliminate the need to take any physical payment for online orders, Some systems offer e-wallets, where customers load money into a dedicated wallet so they don't have to enter payment information for each transaction. E-wallets were popularized by Starbucks, which made it super easy to order on mobile by offering seamless payments and auto-reloads when account balances drop below a certain amount.
You also want to think about how people will order. Do you want to let people order via text message? Voice calls? Social media? Or only through your website? Or maybe you want an app for your restaurant to streamline all of these things? Do you need contactless digital menus and tableside ordering via QR code? Make a list of your must-haves and go from there.
Vendors to consider: Olo and Tapmango are for bigger companies seeking a platform that can include branded apps, e-wallets, digital ordering and loyalty marketing. Pizza restaurants may find the ideal solution with ThrivePOS while other quick serves use Restolabs and restaurants in the Middle East use EatApp. 
Chatfood's commission-free platform supports ordering on Instagram, WhatsApp and Facebook, while ChowNow and Checkmate are popular online ordering systems for restaurants. For on-premise contactless ordering options, Bbot Smart Ordering allows guests to order and pay right from their phones. Most all-in-one POS and restaurant management systems also include multichannel ordering and payments, so check out that category above.
Many restaurant website builders also make it easy for guests to order online (seen here on BentoBox).
Guest WiFi
Wi-Fi has become a standard part of the on-premise guest experience. That's doubly true for categories of restaurants that serve a large proportion of work-from-home guests, such as coffee shops and some fast-casual restaurants. "Fast and free" WiFi can earn customer loyalty, better online reviews -- and even free press coverage.
With so much bandwidth being consumed, Wi-Fi can also get costly. It's a balance between guest expectations with the reality of providing fast internet access. One way to mitigate some of this cost is to go with an ad-supported model that requires guests to engage with advertising prior to access. 
Another way is to use WiFi as a marketing asset that generates value by providing ongoing engagement opportunities with guests. You could require a sign up with email or social profiles, which can be used for future marketing campaigns. Or you could even ask for a bit more demographic information to build a more robust guest profile. There's real value and longer-term ROI when this information is added to your POS and loyalty programs.
What to look for: There are some serious security implications when offering Wi-Fi to guests. Your back-office systems should be isolated from everything else. There should be an ironclad firewall between both systems to avoid costly and embarrassing breaches of payment data and sensitive guest information held in your POS. 
Your guest internet portal should be user-friendly, device-agnostic, fully customizable and adhere to all local data privacy regulations. 
Also: Your employees aren't IT support specialists -- and restaurant operations are already tricky enough. Keep it simple and functional, with a vendor that provides responsive support for troubleshooting issues. When guests expect the internet, and the internet is not available, it can cause conflict with staff and become the focus of negative reviews. Avoid at all costs!
Vendors to consider: Facebook offers free Wi-Fi to businesses; customers can access free Wi-Fi when they check into your business, giving them a perk and you an organic boost on the platform. Social WiFi offers a responsive and customizable internet portal that combines special offers, social logins, GDPR compliance with customer communication and marketing segmentation. SpotOn focuses on simplicity with multiple social logins, analytics, marketing, and reviews, as well as "controlled access" plans that allow you to restrict time spent, connection speed and data usage at the user level. Another popular option is CLOUD4WI's Splash, which is used by many global brands to provide Wi-Fi and deepen relationships with customers.
SpotOn's simple interface makes guest WiFi easy and attractive.
Reservations And Waitlists
Reservations and waitlist management have always been a chokepoint. Thanks to OpenTable, many guests are accustomed to the convenience of online reservations. But this convenience comes at a cost to restaurants, and not just in the fees paid to these platforms: reservations are made but not canceled. No shows mean empty tables, frustrated staff and less revenue. Combine no shows with a long waitlist and you get angry guests wondering why it's taking so long for a table when there are empty ones available. 
Some POS systems may include these features but often come across as afterthoughts. With something that your staff and guests interact with often, pick a dedicated solution that's easy-to-use for everyone. Most software also manages table assignments to keep servers happy and reduce conflict around who's next in the rotation.
What to look for: With cloud-based software, table management is easier than ever. Hosts can walk around the restaurant to manage table statuses in real-time -- so much better than pen and paper! Even better: with POS integration, table statuses will automatically update and eliminate the constant circulation of hosts. 
It's also possible to ditch the costly pagers. Most cloud-based options will send a text message to guests, which not only reduces pager loss but allows guests more room to roam while they wait. "Range anxiety" is real and it makes the wait feel longer when guests are tethered to the immediate vicinity. 
Reduce your reliance on OpenTable and look for a vendor that links your reservations portal into Google search, Facebook, Instagram and TripAdvisor (as well as taking reservations on your website).
Vendors to consider: HostMe has a neat way of reducing no shows: deposits and cancellation fees, all automatically debited when a guest no shows or cancels late. With SEVENROOMS, you can offer customizable reservation upgrades (chilled champagne on arrival? Of course!), store guest preferences and even share those preferences across multiple locations. 
Yelp for Restaurants and OpenTable for Restaurants are appealing because they connect directly with these two most popular restaurant finders in the world (but you'll still pay fees per cover). Your guests can send a text to join your waitlist with Waitwhile. There's also Wisely and ResyOS which has adapted to COVID-19 by including capacity controls, curbside pickup management and remote waitlists.
Back Office And Inventory Management
Accounting, bookkeeping and inventory management software may be the least sexy but most impactful software for your restaurant. It's how you keep track of your cash flows and monitor profitability, not to mention reduce overordering and theft.
Running on instinct is never a good idea when it comes to inventory management. You should base orders on historical data and forecasted demand. The right software can take care of all of this for you so you're balancing supply and demand.
What to look for: Menu engineering! The only way to really know whether your menu is profitable is either manual menu costing via spreadsheet or to use software that inputs ingredient cost and calculates each item's profit. Spreadsheets for cheapest but take a lot of time to manage. The software makes this process seamless and consistent, enhancing your profitability without sacrificing your chef's sanity. 
Vendors to consider:  apicbase centralizes your recipes, menus, kitchen training, food costs and inventory orders so you can see performance at a glance across all outlets. xtraCHEF has similar functionality, with an added focus on automating invoice management and making bookkeeping more precise. There's also FoodNotify and Avero, which also offers business intelligence features.
For accounting and bookkeeping, you can't go wrong with Xero or Quickbooks for managing day-to-day bookkeeping and end-of-year accounting. Larger vendors such as Birchstreet, Long Range Systems and Adaco provide a full suite of tools that include key financial integrations, such as "procure to pay" that automates kitchen ordering and associated bookkeeping.
Employee Management And Payroll
Even though it can be available within your POS, a standalone staff scheduling tool is helpful in the foodservice space and broader hospitality industry due to high labor costs. Your staff is going to want mobile access because not everyone has a computer at home. And they'll need a simple way to trade shifts. As you likely already know, trading shifts is a manager's nightmare. Staff should manage this on their own, and a POS-integrated solution isn't the most reliable or user friendly.
What to look for: In addition to smartphone support and shift trading, look for a staff scheduler that puts shift management at its core. Managers should have a hassle-free experience and be able to pull reports to identify potential labor overages. Small touches like color-coded shifts can make a major difference for managers starting at schedules all day.
Vendors to consider: HotSchedules, 7shifts and Schedulefly are employee scheduling software specifically made for restaurants. Many POS also include these features, such as POSLavu and TouchBistro.
For payroll (including managing tips, which tends to trip up traditional payroll software), look at Proliant and Kitchensync. ADP and Paychex have plenty of restaurant clients too.
Business Intelligence And Analytics
Business intelligence and analytics software is a companion to your accounting software. Whereas accounting software tracks your financial data, your BI and analytics tool makes sense of your demand data to give you key insights around future forecasts and menu profitability. 
What to look for: Most smaller operations are well-served by the reporting tools within most point-of-sale systems. For larger multi-unit operations, it makes sense to have a standalone tool that automatically pulls data from multiple sources into a centralized dashboard. 
The most important considerations are that the business intelligence tool integrates with your entire tech stack and that its dashboards are easy to understand.  it does no good to have incomplete information presented poorly. Insights should be automated and actionable; otherwise, the investment isn't worth it.
Vendors to consider: Womply is really interesting, as it turns your POS data and revenue analytics into a powerful marketing tool across email, digital ads and online reviews. In addition to sales forecasting, Avero surfaces granular operational data, such as which servers sell the most and which menu items are most popular. For larger operations, Adaco combines business intelligence with accounts payable and accounting features.
Sales forecasts, server performance and menu profitability are a few of the insights unlocked by business intelligence software for restaurants. (Avero shown here).
Food Delivery
Food delivery has been a growing part of the restaurant business for years. This trend has accelerated during the pandemic, as consumers reduce the frequency of restaurant visits and see contactless delivery as a safe way to order out. 
Statista found that nearly 42% of respondents are likely to purchase food online amid the coronavirus pandemic. As demand shifted, more restaurants than ever before joined third-party platforms like GrubHub, Postmates and UberEats. While it's great to have an instant source of demand, the associated fees are significant costs that eat into already-thin margins. 
For many restaurants, the cost is an adequate trade for not having to support in-house delivery. But for high-volume operations, such as pizza parlors,  fees can be a major issue. High-volume restaurants can boost profit margin dramatically by using food delivery tech to bring delivery in-house. This isn't feasible for every restaurant type, as it requires not just a technology investment but also an effective marketing strategy that drives demand directly to your platform rather than third parties. But when it works, in-house food delivery is lucrative.
What to look for: If you're not going with a vendor that integrates food delivery management into your existing multichannel ordering system or POS, then it really comes down to integration. You want to minimize disruption as you deploy new technology. Your food delivery tech should keep your kitchen organized with reliable order tracking and make it hassle-free to assign drivers for each order.  You'll also need accurate reporting to track driver tips and performance during each shift.
Efficiency is one of the main values provided by third-party services. They are constantly updating their algorithms to assign drivers the most efficient route. However, third parties have a lot of other factors to consider, such as other orders in the queue. You'll have a leg up with delivery technology that optimizes routes so your drivers can get to your customers quickly and safely.
Vendors to consider: HungerRush (mentioned earlier) supports delivery management, both for third-parties and in-house, with order taking, kitchen production, and driver routing for peak efficiency. The pizza category has a dedicated solution for delivery management and point-of-sale with Thrive POS, while breweries have a pickup and delivery solution with 2nd Kitchen 2Go. GetSwift's delivery management software starts at $0.29 per delivery.

Restaurant Websites
Your restaurant website is your calling card. You want it to be representative of your brand and put yourself in the best light possible. Your website should be modern and easy-to-use across devices so that people can find relevant information easily.
What to look for: Your restaurant website should be secure and SEO-optimized, with a user-friendly design that supports online ordering, easy menu updates, and loyalty marketing. You also may want reservations and an e-commerce module for gift card purchases.
Vendors to consider: For restaurant websites, look past Wix and Squarespace and go for vendors like that specialize in the unique needs of restaurants, such as BentoBox, Upmenu, Let's Eat, FlavorPlate, or GloriaFood. If you're more tech-savvy you could choose your own WordPress template or a custom website from a creative agency, but this may be too costly and time-intensive for most restaurateurs.
Loyalty Marketing
You also need tools to manage your guest relationships so that you can market to your most loyal guests without having to constantly pay third-parties, such as OpenTable, to put butts in seats. These tools can be loyalty marketing platforms based on building rich guest profiles or they can be specialized tools, such as text message platforms for engaging past guests on their phones.
Many ordering platforms also integrate loyalty into their products. This makes a lot of sense, as all transaction data already comes through the multichannel ordering platform and/or your point-of-sale system. You then get a holistic view of your customers so you can segment and target campaigns to specific profiles. Many reservation and waitlist management platforms also include loyalty marketing, so look at that category above for more ideas!
Vendors to consider: Boostly is an automated text marketing system that drives incremental visits without much input on your end. Thanx uses credit card numbers to streamline loyalty earning and redemption. Fivestars is loyalty for smaller operations that don't want the hassle of a standalone app or loyalty program. Mobivity combines loyalty marketing via SMS and mobile with robust analytics.
The guest experience platform from SEVENROOMS adds loyalty marketing to its reservations/table management system so you can market to individual guests. For larger chains and bigger budgets, Stuzo and Astute leverage Big Data and AI into 1:1 marketing and automated campaigns. PosIQ uses your POS data alongside its "guest tracking" technology to personalize marketing at scale.