HT SCORE
80 out of 100
Hotel Tech Score is a composite ranking comprising of key signals such as: user satisfaction, review quantity, review recency, and vendor submitted information to help buyers better understand their products.
Learn more
Reviews Summary
Ranked #6 out of 43 in Mobile Ordering & Room Service
Verified Customer Support
IRIS Systems's customer support processes haven't yet been verified by Hotel Tech Report.
Learn more
Most popular for
Luxury Hotels

4 verified reviews

Limited Service & Budget Hotels

2 verified reviews

RV Parks & Campgrounds

1 verified reviews
IRIS Overview
IRIS F&B enables contactless mobile ordering, allowing guests to easily browse, order and pay - all from the comfort of their own devices. Ideal for both independents and hotel chains, staff can manage features and functionality so that the solution works to streamline operations - POS and PMS integrations are both available. Boost F&B spending and see average check sizes increase when guests can ...
About IRIS Systems
Founded in 2006 | Headquarters in London United Kingdom | 61 employees
Building the future of hotel F&B Ordering. Our powerful, multi-tenant, multi-lingual hospitality platform helps our customers around the world to boost revenues...
IRIS Managed Service Requests
Concierge Software
Direct service requests to your staff who can easily view, respond and escalate.
IRIS Digital Guest Directory
Digital Amenities
Make it easy for guests to find information about the hotel and its facilities online.
Pros & Cons
98% recommend
Expert Q&A and Partner Recommendations
IRIS Systems Alternatives

Mobile Ordering & Room Service
Powerful order and pay dining experiences; guests come first

Mobile Ordering & Room Service
Serve guests in the safest and fastest way possible: Digitally!

Mobile Ordering & Room Service
Offer personalized dining experiences to guests and take orders through Easyway to drive ancillary revenue.
View IRIS Systems alternatives
Find the perfect fit
Want to find out if IRIS Systems is the best fit for your hotel?
Take the Quiz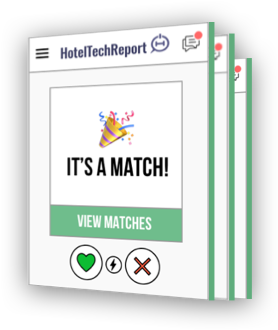 GETTING STARTED
Download the 2023 Mobile Ordering & Room Service buyer's guide
Free download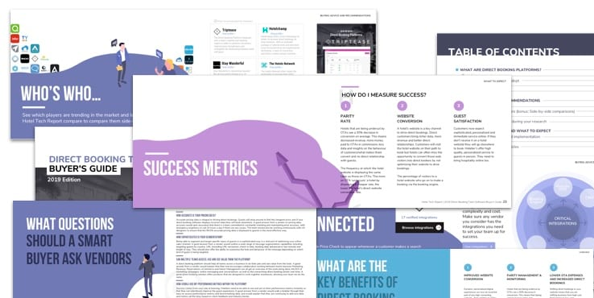 MARKETS SERVED
Central America
Antarctica
Oceania
North America
South America
Europe
Asia Pacific
Middle East
Africa
VERIFIED MARKETS
United States of America
Jordan
Indonesia
United Arab Emirates
Spain
Low review volume alert
This vendor is 83% below the category average..
Declining share of voice
This vendor has fewer recent reviews than average compared to other top Mobile Ordering & Room Service providers. It is advised that you ask for recent references before proceeding.
IRIS Review:
Iris a high tech solution that helps increasing your revenue
General Director from Luxury Hotels in Palma (Spain)
What do you like most?
The flexibility of the APP to make changes and be able to freshly and in a modern way be able to offer our guest a global high quality offer.
What do you dislike or think could be improved?
Perhaps an event management where easily we could promote things happening at the hotel easier. New options that allow to manage easily events and what is going on at the hotel.
IRIS Review:
Timely, Professional, Above and Beyond
Sr. Manager from Other in Bethesda (United States of America)
What do you like most?
Very knowledgeable, always polite and courteous, always goes above and beyond to solve challenges. The team is very responsive and always delivers on action items.
What do you dislike or think could be improved?
Nothing that I can think of at the moment aside from continuing to expand on reporting. Thank you for all you do for our hotels!
IRIS Review:
guest satisfaction
What do you like most?
guest can order from any place .especially the room service order to make easy for us. guest can ordedr fron also pool side
What do you dislike or think could be improved?
in this app is need to improve only on thing when notification came there is no sound system, so this side need to improve
IRIS Review:
IRIS is unresponsive
Hotel General Manager from RV Parks & Campgrounds in Jacksonville (United States of America)
What do you like most?
The final Mobile Ordering product looks great. They don't have a good way of temporarily removing out of stock items and this function needs improvement.
What do you dislike or think could be improved?
IRIS has been unresponsive to messages and emails. My experience was limited to a Corporate related project however, they rarely respond and often don't provide adequate context to close the inquiry.
IRIS Review:
make taking order easier
Assistant In Room Dining from Hostels in (Indonesia)
What do you like most?
the guest can order by mobile phone and the captain order goes to kitchen printer directly for us only check to kitchen and make sure we deliver correctly
What do you dislike or think could be improved?
we need to double check to front office system (Light speed) if the guest have a discount we input manully
IRIS Review:
Great Customer Service
Asst Director F&B from Luxury Hotels in Boston (United States of America)
What do you like most?
The system is user friendly, the search feature is very intuitive. Updates do not take long. The product looks great to the guest. The best part is the customer service. Joseph Hilditch & Jacob Barrow are...
What do you dislike or think could be improved?
I can not think of anything negative to say. Great experience overall. I would definitely recommend the product to other industry folks.
IRIS Systems hasn't disclosed their pricing plans. It is advised that you ask for a reference to ensure competitive pricing
Property Management Systems
OPERA Hospitality Property Management Suite is a leading enterprise platform for hotel operations and distribution. It offers the comprehensive, next-generation capabilities hotels need to enhance guest experiences and improve operating efficiency.
Mobile Key & Keyless Entry
Mobile Access offers guests a whole new hotel experience. Convenient and secure, there's no need for physical keys or keycards.
View all (15 IRIS Systems Integrations)