Prediction: 2019 will be a transformational year for hotel technology
By Hotel Tech Report
Last updated January 26, 2022
4 min read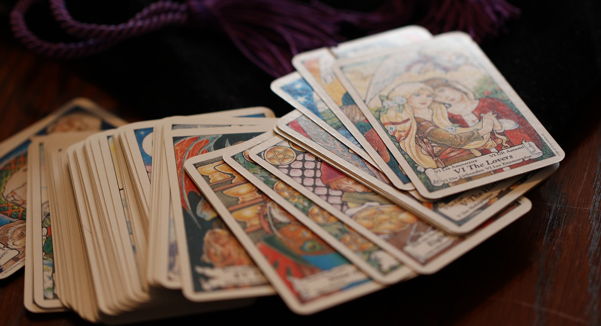 Anyone who tells you stats about hotel technology spending or forecasts is honestly full of it.  Warren Buffett famously said, "it's better to be approximately right than exactly wrong." We're not going to tell you "stats" of how much a handful of hotel CIOs say they're spending on tech.  We also don't claim to have exact market data that's frankly impossible to get an accurate read on for reasons that we won't go into here.
In this article we're going to talk about what we're seeing in the market, how hotel tech is coming of age and what it means for your hotel business.
For the last decade or so hotel tech has been out of fashion for investors. Serious venture capitalists cringed when they heard about the newest startup raising a million dollars to 'revolutionize the guest experience'.
This had a surprisingly positive effect on the hotel tech industry forcing companies to focus on delivering clear ROIs and strong value propositions to prospective hotel clients.
The companies that weathered the investment drought are now better positioned than ever to help hoteliers compete in the digital age and investors are taking note.  When the funding ocean dried up only the best positioned ships survived - and that's good for the whole ecosystem.
We witnessed 5 key trends in the second half of 2018 that foreshadow 2019 as a breakthrough year for the industry:  
1) Venture capitalists are getting bullish on hotel tech
2) The companies who have achieved scale with niche products are evolving into platforms
3) Private equity is buying up strong cash flow businesses
4) Top firms are attracting talent from big tech
5) App marketplaces are ushering in a new era of connectivity
Venture capitalists are getting bullish on hotel tech
Venture investors also like the healthy blend of enterprise clients and long tail SMB that the hotel world provides.
Churn rates at hotel tech firms are extremely low compared to the broader SaaS industry and there is whitespace pretty much across the board.  Our sources tell us that only 10% of hotels have cloud property management systems and just 7% use revenue management software to price their rooms.  New categories are emerging like direct booking tools, metasearch management software and upselling platforms that are still in their infancy.
Venture capitalists are also circling hotel tech firms as the industry matures.  Silicon Valley behemoth TCV recently achieved a nice exit in Cvent's $100M acquisition of Social Tables and simultaneously lead Sojern's $120M Series D financing.  TCV has also invested in Airbnb, Expedia, HomeAway, TripAdvisor, SiteMinder, ExactTarget, Act-On and Ariba within the travel space.
Thayer Ventures co-invested with TCV on the Social Tables deal.  Thayer owns stakes in Nor1, ADARA, Mews Systems and Optii. Thayer Ventures also co-invested in Mews Systems alongside Europe based Notion Ventures who happens to also be an investor in Triptease. Notion VC's Jos White points to the underlying catalyst that's causing VC's to eye the space carefully:
"We think the hotel industry is at a tipping point in terms of the way it uses technology to better manage their operations and transform the guest experience."
Investment isn't good in itself but investment indicates that there is capital being deployed to drive innovation and innovation is exactly what hotels need to compete with hometel players such as Stay Alfred ($47M round), Selina ($95M round) and Sonder ($85M round, Thayer participated) let alone the AirBnB's, VRBO's and Homeaways of the world.
The companies who have achieved scale with products are evolving into platforms
Great hotel tech companies usually start out as niche micro-SaaS products which at first seem like features rather than fully fledged products, then the successful ones gain traction and usually move into a platform approach.
In 2019 we're seeing a slew of these niche provider platform approaches start to play out.
Revinate started as reputation management software and has now become a leading CRM provider in the space.  Triptease, the category creator of direct booking tools has launched its own metasearch management platform and website live chat functionality.
Revenue management system provider Duetto has launched products in Meetings & Events Intelligence and Business Intelligence.  Rate shopping platform OTA Insight also launched it's own business intelligence platform in 2018.
"The SaaS economy has made best-of-breed solutions accessible to every type of hotel"
These companies are blurring the lines between products and platforms - something incumbents have been doing for years.  Where companies like Amadeus, Sabre and TravelClick once grew their product portfolios through acquisitions - the new breed of platforms is building new product lines in house and pose a material threat because they can move faster and adapt to market demand more effectively.
Private equity is coming into play
It's not just venture capitalists and platform players signaling this change.  Private equity has taken note of these evolving market dynamics and it's making a different type of bet altogether.
Canadian private equity firm Jonas Software recently purchased hotel ad tech firm Leonardo.  The firm also owns MSI Solutions, Springer Miller Systems and Bookassist.
Similarly, Valsoft recently purchased CMS Hospitality, creator of GuestCentrix PMS.  The firm also owns PMS providers WelcomeSystems and Innquest, creator of roomMaster PMS.
A new kind of conglomerate is emerging
In 2018, Alibaba backed Shiji escalated its position in the space buying PMS provider StayNTouch.  Shiji owns many other hospitality tech products such as ReviewPro, Kalibri Labs, Snapshot and Infrasys.  They even took down a majority stake in Horwath's APAC division to bolster service offerings for these disparate products in the portfolio.
Major hotel tech conglomerates are nothing new. In fact, we've covered some of the history here.
Having said that, old world conglomerates like Amadeus and Sabre were founded decades ago and a new era of contenders are emerging. It will be interesting to see who comes out on top.  In 2018, Amadeus doubled down on its hotel tech business acquiring TravelClick for $1.5B.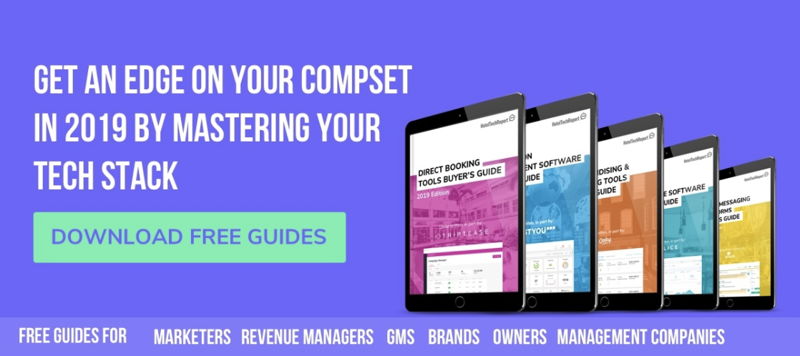 Top talent is flooding to hotel tech
In parallel to these large infusions of capital, hotel tech is also recruiting a new generation of leaders from top tier bulge tech firms like Facebook, Twitter and Xero. SiteMinder recently tapped Xero COO Sankar Narayan to become it's CEO and turn the firm from a channel management product into a hotel technology platform. Similarly, Duetto recently brought on card counting guru and former Twitter analytics chief Jeff Ma to bolster the firm's data analytics brain trust.
App marketplaces usher in a new era of connectivity
SiteMinder happens to also be one of those companies shifting from (channel manager) product to platform and has now built its own app marketplace with Siteminder Exchange.  The exchange seems similar to Snapshot's strategy in that both have proprietary products but also want to act as a platform rather than just a Channel Manager (SiteMinder) or BI platform (Snapshot).  Property Management System companies like Apaleo, Protel and Mews Systems have all developed proprietary marketplaces for 3rd party vendors to build on.  A third kind of connector is emerging with companies like Hapi and Impala.
There's a huge market opportunity here and we think there's room for each of these companies to carve out a niche.  The reality is that connectivity is a massive challenge and it's going to take multiple parties to solve - this is by no means a winner take all scenario.
2018 was defined by capital injections, talent acquisition, integrations and M&A.
2019 is shaping up to be a year of collaboration, platform maturity and rapid scaling - what are you most excited for?