Revenue Management Tools: The Top Tech Your Hotels Needs Now
By Jordan Hollander
Last updated January 26, 2022
5 min read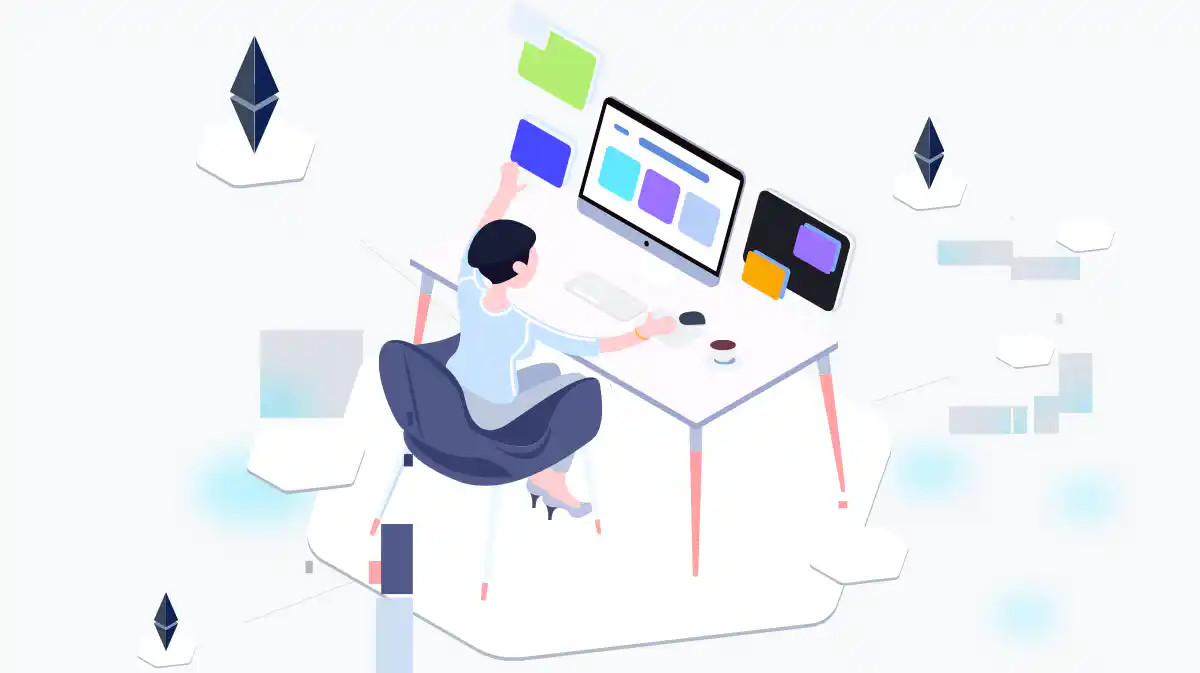 Revenue management has made great strides in recent years. The transition to cloud-based systems built flexibility into the software development process, accelerating the pace of new features. The shorter cycles allow the software to more accurately meet the evolving needs of hoteliers. This is a relief to many hoteliers with less-than-pleasant memories of the shackles of frozen legacy technology.
"Hotels face large hurdles to shrug off legacy back-end systems. Revenue management and the related issues of marketing and distribution require a full set of data to be done right." -Skift
A review of today's revenue management tools highlights just how far the industry has come in fulfilling a vision of connected revenue management systems that use data to dynamically price room inventory. Real-time, data-driven intelligence now comes standard in the industry-leading tools.  
An agile approach to releasing new features is also a requirement. As the industry experiments with new ways to sell its inventory, such as attribute-based selling, the best revenue management software anticipate change, test features, and deliver on the promise of true revenue optimization.
Even so, only 1 in 10 hotels deploys some level of revenue management software, due largely to the complexity of practicing proper revenue management. A comprehensive approach to revenue management generally includes a solution from each of the following categories: CRS, RMS, rate shopper, and business intelligence. Some solutions offer more of a one-stop-shop, while others overlap.
Whether you choose to stick with one multi-purpose solution or craft a bespoke tech stack, be sure to prioritize agility, flexibility, and extensibility. You want a vendor that keeps ahead of the trends, while also offering a flexible product that can be customized to your needs through flexible implementation and extensible integrations.
With that in mind, here are the top tools you need to improve your revenue management, as rated by the Hotel Tech Report community of verified customers.
Central reservation systems (CRS)
 The central reservation system is the heart of revenue management. Everything pumps through the CRS: each reservation is processed and managed in this centralized hub which prevents double booking and keeps availability updated in real-time across all systems and channels.
As such, the CRS acts as your distribution hub. Any inventory distributed to third-party channels will flow out from the CRS via a two-way connection that pulls inventory once its booked while also pushing out newly available inventory for potential booking.
While there are technically CRS platforms that do not automate availability across channels, this approach is not recommended. Manual updates to third-party channels nearly always result in double-booking. That being said, some may prefer a basic CRS augmented with a channel manager.
Desirable features: XML connectivity to your preferred third-party channels, extensible modules that allow you to reduce the clutter of unwanted features; decent reporting with visibility into channel profitability; integrations with your other technology solutions; 99.9% uptime; 24/7 customer support; compliance with global security standards.
The top three central reservations systems solutions:
TravelTripper. The TravelTripper CRS integrates with major PMS software to ensure accurate distribution of rates and availability.
Windsurfer by SHR. The Windsurfer CRS features an Internet Booking Engine (IBE) to merchandise and sell your rooms, packages, and add-ons in any configuration.
TravelClick's iHotelier. The CRS from TravelClick maximizes visibility across all distribution channels and drive demand to your property, with a focus on direct bookings.
Revenue management software (RMS)
Revenue management software, also known as revenue optimization (RO), focuses on optimizing revenue through better pricing decisions. While inputs vary across solutions, the two primary factors that determine price are the demand forecasts for an individual property, as well as the local market's popularity.
Automation factors heavily in RMS, although some solutions provide levers to control these pricing decisions manually.
Desirable features: real-time direct connects to the distribution channels you use most; real-time calendar updates of new bookings and cancellations; demand-based pricing optimization at both property and market level; integrated demand forecasting to inform pricing decisions; customizable levels of automation for adjusting pricing in real-time; easy integrations with your CRS and business intelligence tools.
The top three revenue management software solutions:
IDeaS G3. One of the largest incumbents, IDeaS is a division of global conglomerate SAS. The company serves 10,000 properties with its revenue management software that increases "better revenue" opportunities across the entire hotel operation.
Duetto Gamechanger. Duetto's "revenue strategy platform" focuses on pricing decisions based on micro-segmentation, which means that each channel, room type, and segment can be independently yielded in real-time.
Atomize. The only startup on the top three, Atomize's cloud-based system can fully automate pricing decisions, or provide pricing recommendations based on revenue urgency for manual adjustment.
Rate shoppers
Rate shoppers save time. Lots of time. Only recently, a revenue manager would pull rate data from the competition in a spreadsheet to track changes. Or perhaps rely on a rudimentary module baked into an existing technology solution.
Today's rate shoppers make manual updates and inaccurate competitive rates a thing of the past. A rate shopper has two primary functions: to see how your hotel's competition is pricing rooms and to identify channels that violate parity agreements. This information can then be used to react to competitor pricing and to rectify parity violation with offending channels. 
Rate shoppers are the most easy-to-implement revenue management solutions. As they shop publicly available rates, there's no integration hurdle to clear. Within a few days, a hotel's rooms can be mapped, its competitive set defined, and reports pulled that accurately guide pricing decisions. 
Desirable features: Rate data pulled from sanctioned direct API connections; robust room mapping that allows you to build an apples-to-apples comparison; easy-to-understand visual reports that identify parity violations; comprehensive event schedule to accurately identify factors impacting market demand. 
The top rated rate shopping solutions:
TravelClick Demand360. Recently acquired by Amadeus, Demand360 offers a segmented view of historical and future pricing across the market and a hotel's competitive set.
Rate Insight by OTA Insight. A relative newcomer, OTA Insight's Rate Insight product has captured a sizable chunk of the market with a focus on data visualization and ease of use.
Business intelligence for hotels
If the central reservation system is the heart of revenue management, business intelligence is the brain. Your BI system will process and analyze your hotel's data, alongside market demand data, and deliver insights that help you understand performance.
It's true that most revenue management software has reporting functionality. However, the more data-hungry visualizers won't be satisfied with limited analytics and reporting. BI solutions unlock insights hidden in data, while also providing a gut check for hoteliers with robust reports.
Since BI tools are integration-heavy, they often paint the most accurate picture of a hotel's performance. By pulling in data from multiple sources, BI improves the accuracy of its own analysis and insight into the true state of a hotel's revenue forecasts.
Desirable features: Customizable reporting according to your own individual KPIs; real-time connections across your hotel's tech stack; visual dashboards that are easy to understand; exportable reports to share with your team.
 These are the top three business intelligence solutions for hotels:
HotelIQ. The HotelIQ solution pulls in data from the property management system, as well as other connected operational software, to glean insights. Reports can be at the property level, portfolio, or brand.
Revenue Insight by OTA Insight. The business intelligence tool from OTA Insight features a flexible approach for smarter hotel analytics. Year-over-year performance is trackable and combines future and historical performance. 
Juyo Analytics. Juyo Analytics uses dashboards for data visualization, forecasting, and revenue pacing. The tool also allows for productivity tracking of sales teams.
Channel managers
 A channel manager is a specialized tool for those hoteliers seeking much tighter control over where and how inventory is distributed. If the CRS is the heart, the channel manager is the valves, controlling where your inventory flows.
Many RMS solutions have integrated channel managers, so this may be redundant functionality for some. Nonetheless, for those looking for a light-touch software approach that doesn't involve RMS, a channel manager can be used in conjunction with a CRS and rate shopper to adjust pricing based on internal property targets and external demand factors. 
Desirable features: Easy, stress-free connectivity to your CRS; ability to update the content of individual room types across channels; allocation management to control availability on each channel; consider GDS/metasearch connectivity; decent reporting that provides visibility into channel profitability and booking trends.
These are the top three channel managers for hotels:
MyAllocator by Cloudbeds. The Cloudbeds channel manager connects the property management software in real-time to global distribution channels, including Airbnb and niche sites for hostels and backpackers.
SiteMinder. With 350 direct connections to distribution channels, as well as 250 integrations with popular hotel software, SiteMinder's channel manager has wide reach.
Cubilis by Stardekk.  Stardekk's channel manager helps with online management of availability and rates on many booking channels. With their integrated booking engine is you can receive commission-free bookings through your hotel website.