Which Hotelogix Marketplace partners work best for your hotel?
By Jordan Hollander
Last updated January 26, 2022
8 min read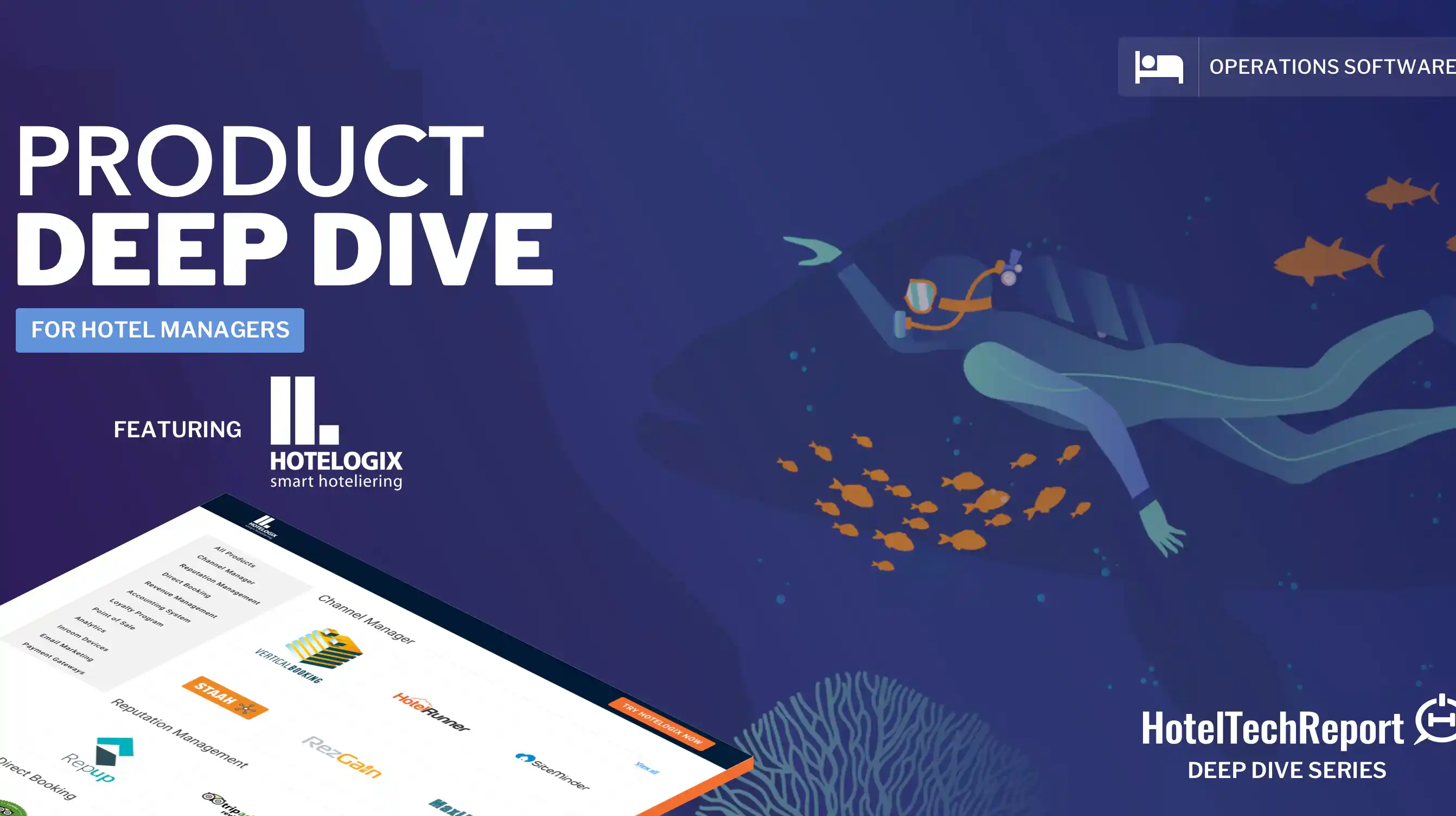 Hotelogix is the latest in a line of hospitality technology vendors that have recently launched a marketplace. The thinking behind these initiatives is that existing customers should have a clear place to find integrations that work well together. By providing a source of vetted partners, hospitality technology vendors hope to improve implementations and encourage better long-term outcomes.
The new marketplace features third-party solutions that integrate fully with the Hotelogix hotel management system. To navigate the latest marketplace, we've identified a few useful integrations for hotels of different sizes.
Top Marketplace Apps for Smaller Hotels
Smaller properties prioritize reasonably-priced solutions that help staff provide better service more consistently, as well as provide functionality that makes independents more competitive with chains. These properties usually have less complicated operations without on-site F&B or spas.
For properties that do have those on-site amenities, many available solutions have unneeded functionality -- which can make those solutions cost-prohibitive. Training and on-boarding also take center stage, as the smaller staff can't afford to take too much time learning a new thing.
Benefits must be observed quickly and without a long ramp-up period. Here are a few solutions that integrate with Hotelogix to help smaller properties compete more effectively.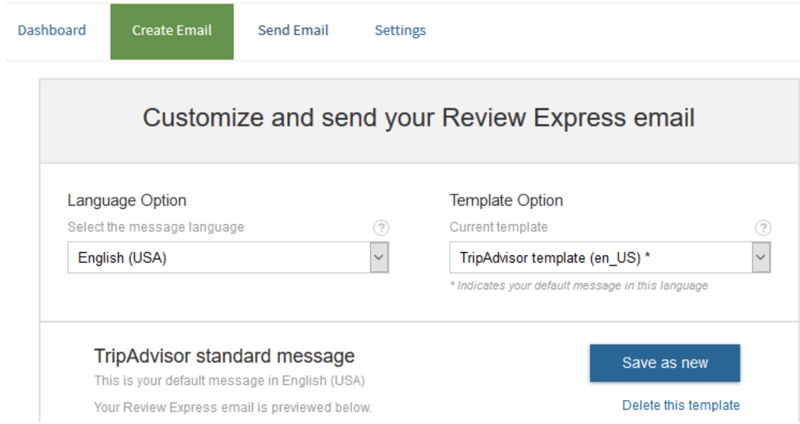 #1 Tripadvisor Review Express
Tripadvisor Review Express allows hotels to automate the review process -- saving time for hotels with limited staff. Rather than spending time manually asking guests for reviews, this automation means less time spent requesting reviews and increases the frequency, recency, and velocity of reviews by encouraging every guest to leave a review. When used regularly, TripAdvisor claims that "the average Popularity Ranking for highly engaged hotels was 63% higher than their non-engaged counterparts." As this guide to Review Express emphasizes, regular reviews keep engagement high and automated templates reduce manual work.
Benefits of the integration: Review Express collects all TripAdvisor Reviews of the hotel added by recent visitors and Hotelogix makes sure that these are directly displayed on the Hotelogix front desk so staff can respond rapidly.
#2 Bookingsuite RateIntelligence
Bookingsuite RateIntelligence is the Booking.com family's rate manager, ideally suited for smaller properties that may not need a full-featured rate/revenue management solution. It's a cloud-based rate shopping tool that gives smaller properties an edge with access to the kind of rate intelligence used by larger brands. Smarter pricing decisions can be made based on market demand data and competitor intelligence, the Rate Manager.
Benefits of the integration: Single login to access, instant access within Hotelogix to top five competitors' rates on RateIntelligence, compare prices with competitors' and update rates in your PMS, and single click to update rates on all your channels.
#3 Intuit Quickbooks
Intuit Quickbooks has evolved into a comprehensive accounting solution, which is well-positioned in price and functionality for smaller properties. Quickbooks reduces headaches around manual management of invoices, and payables. It's simple and efficient, with a handy "at a glance" dashboard to track performance. There's a companion expense app so you can take pictures of receipts, and pull them into Quickbooks. Also, integrates cleanly with TurboTax if you decide to tackle your taxes solo.
Benefits of the integration: Individual tracking and handling of credits and commissions given to TAs & corporate clients, as well as advanced payments & payments against settlements can be managed through separate account head.
#4 Mailchimp Email Marketing
MailChimp's email marketing software is simple to use and easy to access across devices. With its template and visual editor, the company has eliminated design barriers to creating classy email campaigns, as well as pre-arrival and post-stay communications. For small properties without a marketing function, the do-it-all GM can design templates, run campaigns and use analytics to get better with time. It's generally recommended that hotel marketers work with email marketing and CRM platforms such as Revinate and Guestfolio but very small properties may not have enough guest data or return visitors to warrant specialized products.  Make sure to benchmark a generalist solution like Mailchimp with specialized solutions before adopting because bad email marketing can actually cost your hotel money through unsubscribes and sendability issues.
Benefits of the integration: MailChimp lists update automatically with new bookings, cancellations, check-ins, and check-outs. Data imported into the relevant list includes room type, number of rooms, rate/package type, reservation booking deposit, tax amount, country, date of birth and gender of the guest. This information can then be used to segment lists and write copy for each specific segment.
#5 STAAH Channel Manager
The STAAH Channel Manager handles online distribution so you can manage them easily from one place. When a customer books a room from one website, availability is automatically updated across all other channels including your property's booking engine. STAAH also has an integrated suite of software, including a reputation manager, booking engine, website, and gift voucher manager, which can be a convenient one-stop-shop for marketing a small property.
Benefits of the integration: Single log-in to make instant updates and manage multiple OTAs, as well as analytics to determine rates, stop-sell limits and evaluate the success of sales channels. Direct connection to PMS minimizes manual errors that lead to overbooking and double-booking.
Top Marketplace Apps for Mid-Sized Hotels
Medium-sized properties may sometimes feel stuck in the middle: too large for solutions geared towards independents and yet too small for enterprise-level systems built to manage major operations. Many medium-size properties have F&B operations, sizable staff, and established revenue management procedures -- all of which require solutions with adequate functionality. Except without the enterprise-grade price tag!  Medium sized properties generally have larger teams, a marketing department and dedicated resources for functions like revenue management.
Here are a few solutions that help medium-sized properties increase productivity and grow their business through better revenue management.  
#6 SiteMinder Channel Manager
SiteMinder's channel manager provides the benefits of channel management to hotels with more complex online distribution needs. With granular controls over inventory allocations to individual channels, SiteMinder supports a sophisticated revenue management strategy. For medium-sized hotels that welcome guests from all over, the hotel's base currency automatically gets converted to the currency of a particular transaction -- helpful for providing a consistent experience for guests.
Benefits of the integration: The direct integration into Hotelogix eliminates any chance of overbooking or double booking, and also prevents errors arising from manual consolidation of booking data.
#7 Beonprice Revenue Management
The Beonprice revenue manager maximizes profitability by optimizing rates for every room sold through an intuitive and easy-to-use interface. The tool starts with a hotel's historical booking data and then recommends pricing based on using local and national events, e-reputation, transportation price, weather forecasts and exchange rates. By automating rate setting using artificial intelligence and all the available data, medium-sized hotels can devote more time to optimizing other areas of the business.
Benefits of the integration: Rates are published in real-time, using the latest data from the property management system. With this real-time, scalable, automated and flexible execution of rate publishing, hotels can more fully manage revenues and unlock the value of existing data within a PMS.
#8 Repup Review Management
Repup reputation management helps hoteliers make sense of online reviews by aggregating all reviews into a single dashboard. Using a combination of natural language processing, data mining, and business logic, the tool evaluates performance so hotels can win more business, increase revenues and build customer loyalty. For mid-sized hotels with lots of moving parts, management won't have a direct line of sight into everything; Repup can surface issues and identify problems before they magnify.
Benefits of the integration: Hoteliers can access complete review data within Hotelogix front desk. The centralized dashboard showcases 60 days of reviews and social media mentions from over 15 online channels, such as Expedia, Booking.com, and Facebook. There's also an option to configure Guest Feedback Form which can be shared with guests right from the dashboard.
#9 Xero Accounting
Xero's accounting software has become a popular choice for hotels with more complex accounting needs, such as multi-currency accounting, payroll, inventory management, and customized recurring online invoices for regular suppliers. For managers on-the-go, there's a mobile app that mirrors many of the core management features of the web version. The platform is flexible: a robust set of integrations that medium-sized hotels plenty of control to customize workflows and sync Xero with POS, hotel CRM and other tools.
Benefits of the integration: Room revenue, as well as corresponding taxes, commissions, and other charges are first recorded in Hotelogix and then automatically synced with Xero -- no more manual imports from the PMS to accounting software! Also, only fully settled folios get synced with Xero, which avoids a lot of headache around cancellations and unsettled folios.
Top Marketplace Apps for Hotel Groups & Large Hotels
Larger properties and hotel groups employ more people and serve more guests across more complex operations. They need enterprise-level systems that can adequately manage all of these moving parts.
The sheer number of options leads to a complex evaluation process. Any new tech tool must integrate seamlessly and work well with everything else in a hotel's tech stack. There are many interdependencies that make a challenging road for implementation. Not to mention the fact that a larger operation has more stakeholders, such as security and IT, that must approve any new vendor. Depending on the group, and the tech being implemented, on-boarding new tools can take months -- or more than a year for more mission-critical systems that require careful testing. So ease of integration is paramount for larger properties and hotel groups.
Here are a few solutions that help larger properties and hotel groups manage complexity at scale and leverage all available data to build a healthy business over the long-term.
#10 OneLoyalty
OneLoyalty is a Loyalty Management Software that allows hotels without access to a larger loyalty offering to provide best-in-class loyalty programs to their guests. The independent hotel loyalty program also extends to employees and vendors, as OneLoyalty offers tools to engage across stakeholders to foster more loyalty. With OneLoyalty, hotels can offer rewards, coupons or other perks to their guests. A companion mobile app can ping guests with unique offers and alert guests to upcoming promotions.
Benefits of the integration: With direct integration, hotels can more easily use the sales tool to attract more customers and increase the share of wallet. Customer profiles benefit from the direct integration, which makes for simpler segregation of customers to personalize offers and thus deepen re;relationships with past guests.
#11 Snapshot Business Intelligence
Snapshot business intelligence tool positions itself as "hospitality's data platform." The comprehensive data analysis platform is the backbone of a hotel group's data practice. Since Snapshot thrives with larger pools of data, the solution is ideally suited for larger properties and multi-property groups. The Snapshot sweet spot is facilitating access across disparate systems and data sources. Hotels benefit from enterprise-grade custom visualizations that surface insights derived from this comprehensive view into a hotel's business.
Benefits of the integration: Hotelogix sends all past and future bookings and transactions to SnapShot for accurate hotel data analytics. Your dashboard is updated after every night audit, as Hotelogix sends an incremental report to SnapShot automatically. In addition, Hotelogix helps track reviews and social follower trends from SnapShot thanks to connectivity to social media and TripAdvisor.
#12 Comtrol In-Room Devices
Comtrol in-room devices have been providing networking and data communications for over 30 years. The stability of the company makes it a preferable partner for many larger operations that prize longevity -- after all, it's important to know that a mission-critical vendor for communications, IT, and networking will be in business when you need them most. Comtrol gear ensures that the PMS maintains consistent contact and data transmission to accurately manage guest accounts.
Benefits of the integration: With a direct connection into the PMS, Comtrol can ensure adequate functionality across in-room devices. For such an important part of the guest experience, such as room locks and keycards, this functionality must work without fail. In addition, there are potential benefits for enhanced customizations, such as personalizing the in-room entertainment with guest greetings and other guest-specific information.
#13 Vertical Booking CRS
The Vertical Booking CRS integrates with over 200 channels, which gives larger hotels more granular control over inventory distribution and allocation. The company also provides on-going training, which is especially beneficial to large operations that will naturally experience higher turnover.  The CRS can be set-up to suit hotel groups and chains by defining which functions are managed centrally and which are managed independently for each property. In addition, chains can view performance at the chain level and property level, with staff assigned roles that offer access to the system according to individual roles. The graphic below maps the workflow for chains and groups.
Benefits of the integration: A tight integration between the property management system and the central reservation system reduces errors and keeps the team focused on maximizing guest satisfaction. All reservations, whether made through the hotel's website or other channels, are instantly updated in the PMS. An added benefit for larger chains is that Vertical Booking's CRS can integrate with multiple PMS, so if a new property has Hotelogix, it can be quickly integrated into the workflow.