HT SCORE
27 out of 100
Hotel Tech Score is a composite ranking comprising of key signals such as: user satisfaction, review quantity, review recency, and vendor submitted information to help buyers better understand their products.
Learn more
In the last 18-months hoteliers who reviewed Salto were less than 70% likely to recommend the product which is impacting their HT Score.

Learn more about the HT Score →
Reviews Summary
Ranked #8 out of 32 in Mobile Key & Keyless Entry
Verified Customer Support
SALTO Systems's customer support processes haven't yet been verified by Hotel Tech Report.
Learn more
Salto Overview
Since 2001, SALTO Systems has been delivering state-of-the-art, wire-free and keyless electronic access control solutions and has established a strong presence in the hospitality industry, developing innovative and reliable electronic locking solutions that improve guest experience, hotel management, design and security. SALTO is driven by continuous innovation and is committed to developing the ...
About SALTO Systems
Founded in 2001 | Headquarters in Oiartzun Spain | 276 employees
SALTO Systems revolutionised access control with the introduction of the SALTO Virtual Network SVN data-on-card technology and the battery-operated wire-free el...
Pros & Cons
55% recommend
Expert Q&A and Partner Recommendations
Question:
What does this product or service do well?
Answer:
Salto has a definite focus on security and ensuring that a property can control guest access in a way that's convenient for them and safe for the property. Their locks are innovative and provide a new option for hoteliers.
by Hannah Scott (INTELITY) on November 13, 2020
Question:
What differentiates this product or service from the competition?
Answer:
Salto has the first stand-alone, battery-powered electronic locks for hotel and resort properties. That's an innovative new option for hotels, and we've greatly enjoyed working with their team to integrate our keyless technology, apps, and backend with their products.
by Hannah Scott (INTELITY) on November 13, 2020
Question:
Based on your experience with this product or service, if you could give one piece of advice to a hotelier considering this product or service, what would it be?
Answer:
Salto is unique in a few ways -- first, that they have such a strong focus on sustainability, which only continues to increase in importance. Then, that they've truly simplified access with their wireless locks. Definitely an innovative company and that can be a great fit for a lot of properties.
by Hannah Scott (INTELITY) on November 13, 2020

SALTO Systems Alternatives
Mobile Key & Keyless Entry
Mobile Access offers guests a whole new hotel experience. Convenient and secure, there's no need for physical keys or keycards.
Mobile Key & Keyless Entry
OpenKey is the leading provider of Digital Key solutions that allow your guests to unlock rooms with their mobile devices, saving them time — and saving you money.
Mobile Key & Keyless Entry
Streamline the check-in process for both guests and staff with mobile check-in and mobile key.
View SALTO Systems alternatives
Find the perfect fit
Want to find out if SALTO Systems is the best fit for your hotel?
Take the Quiz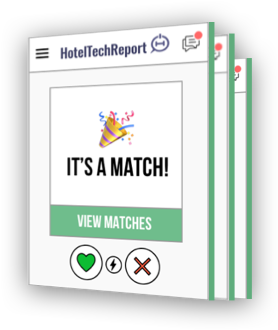 GETTING STARTED
Download the 2021 Mobile Key & Keyless Entry buyer's guide
Free download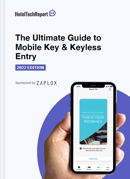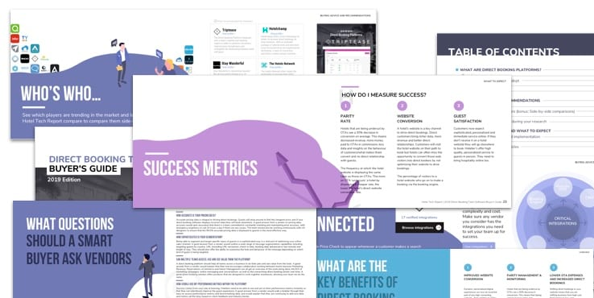 Guest Management Dashboard
Whitelabel Capability
Notifications
Multi-Property Management
Keyless Entry
Remote Checkin
Mobile App
Access Management Solution (Server Based)
Access Management (Cloud Based)
Door Hardware and Locks
MARKETS SERVED
North America
South America
Europe
Asia Pacific
Middle East
Africa
VERIFIED MARKETS
United States
United Kingdom
Low review volume alert
This vendor is 96% below the category average..
Declining share of voice
This vendor has fewer recent reviews than average compared to other top Mobile Key & Keyless Entry providers. It is advised that you ask for recent references before proceeding.
Salto Review:
Lock Failures
Director from Boutique in (United Kingdom)
What do you like most?
Our locks fail all too regularly (probably all our locks have had to be changed over a 4 year period) and we either have guests who can't lock their rooms, or worse still the locks fail with the door lock...
What do you dislike or think could be improved?
Customer service because it doesn't exist at present! Locks which can be opened from the outside if the mechanism fails. Locks with a manual lock on the inside to make guests feel safe when again the me...
Salto Review:
DONT BUY THIS PRODUCT!!!
General Manager from Boutique in Minneapolis (United States)
What do you like most?
We are a brand new 183 room hotel. We have had 3 locks completely fail within 8 months Guests were locked out, locks would not respond and we had to break into the rooms through the wall. Support has be...
What do you dislike or think could be improved?
A product that works and then solid support. I have worked in hotels for over 40 years and have never had so many problems and such lack of vendor support. Go with any other vendor!!!
Salto Review:
Great provider of mobile keys
Senior Vice President Information Technology from Other in Annapolis (United States)
What do you like most?
Great product and advanced features available for mobility
What do you dislike or think could be improved?
Very expensive
SALTO Systems hasn't disclosed their pricing plans. It is advised that you ask for a reference to ensure competitive pricing
Resources & reports
SALTO Systems doesn't have any free e-books or reports available