Hotel Industry: Everything You Need to Know About Hospitality
By Jordan Hollander
Last updated August 08, 2023
19 min read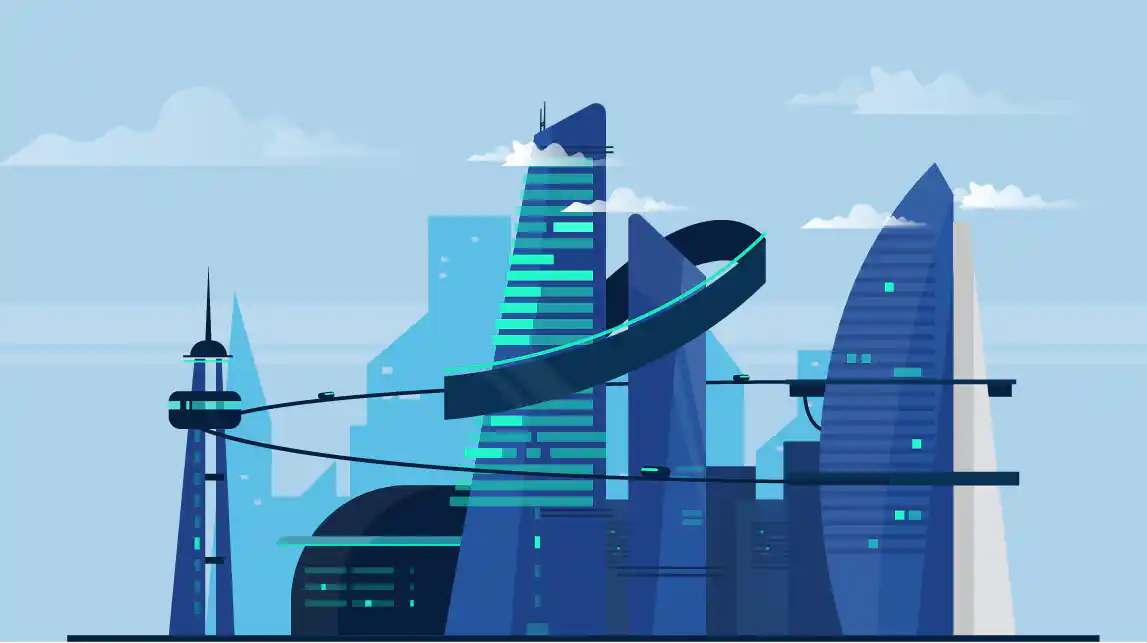 The hospitality industry spans across service industry sectors such as restaurants, hotels and the broader tourism industry (e.g. cruise ships). As one of the largest job creators and economic contributors, it is important for both customers and workers to understand the ins and outs of this dynamic industry.
Did you know that the hospitality industry is one of the largest employers globally? The U.S. travel industry, for example, generates more than $1 trillion in economic output each year and when you look to seasonal markets with less industry, travel & hospitality sometimes makes up the majority of the economy (think about places like Hawaii and Phuket).
The word hospitality evolved from the Latin hospitalitis, which referred to the relationship between guest and host, as it took its root from hospes, the word for host, guest, stranger, or visitor. Thus hospitality is the act of welcoming guests or strangers (Princeton) or "entertainment of strangers or guests without reward or with kind and generous liberality."  At its core, hospitality is all about delivering a great customer experience (we explore this more in our piece What is Hospitality?).
So whether you're an industry veteran looking to up your hotel management knowledge this year or even if you're just getting started and want to fast track your knowledge - you'll love this guide.
What Makes the Hospitality Industry so Dynamic?
With a global footprint and an annual revenue of well over $500 billion, it's hard not to ignore one of hospitality's most important segments: the lodging industry. A career in this exciting sector can be enriching and challenging, but you may be wondering where to begin. Whether you're just getting started in your first hospitality job or considering a mid-career switch, this guide will reveal the ins and outs of the hotel industry. This guide will cover aspects of the industry like popular hospitality career paths, hotel industry organizations, and recommended hospitality industry reads. We'll even decode some hotel industry lingo!
Best Hospitality Industry Schools
Some professionals begin their hospitality careers in an entry-level hotel job, such as a front desk agent, and climb the ranks by earning promotions from one level to the next. Other hospitality professionals, who knew they wanted to build a career in the hotel industry, might earn a college degree in a hospitality-related field in order to jump into a supervisory or managerial role upon graduation.
While many colleges and universities have hospitality or tourism classes, only a few have entire schools dedicated to the hospitality industry. If you want to earn a degree from one of the best, here are the world's top hotel and hospitality management schools.
Ecole Hoteliere de Lausanne
Located in Lausanne, Switzerland, this prestigious school offers a world-class hospitality education with a global focus. Courses are taught in English or French, and students are required to complete two six-month-long internships, often in different countries, before graduation. The school also focuses on culinary skills and restaurant management, and there are several "teaching restaurants" on campus, including one that has earned a Michelin star.
Cornell University's School of Hotel Administration
As part of the Ivy League, this program offers hands-on training in its on-site restaurants and hotel, plus a focus on academics in its Center for Hospitality Research and Baker Program in Real Estate. The school is located in Ithaca, New York and offers a dual degree program with the Culinary Institute of America in Hyde Park, New York. The School of Hotel Administration's alumni network includes over 14,000 members and more than 50 Cornell Hotel Society clubs around the world.
University of Central Florida's Rosen College of Hospitality Management
Named for the owner of Florida-based Rosen Hotels and Resorts, this school is located in Orlando, Florida. It offers traditional hospitality management degrees in addition to specialized programs in theme park management, golf and club management, entertainment management, and event management. Students can earn Bachelors, Masters, and PhD degrees.
Les Roches International School of Hotel Management
This globally focused school has campuses in Switzerland, Spain, and China, which offer both undergraduate and graduate degrees. Students can choose between specializations such as digital marketing strategies, hospitality entrepreneurship, and resort development, and successful completion of two six-month internships is required before graduation.
University of Nevada's William F. Harrah College of Hotel Administration
Located just a stone's throw from the Las Vegas Strip, it makes sense that this school would offer some of the world's best programs in casino management, golf management, and meeting and events management. Top hospitality companies visit the campus every year for recruiting, and students often work part-time or as interns during their studies.
Hotelschool The Hague
Located in the Netherlands, this school has campuses in The Hague and Amsterdam, which offer undergraduate and MBA degree programs. Courses are taught in English, and the school attracts students from across the world, who often embark on global hospitality careers upon graduation.
Oxford Brookes University's Oxford School of Hospitality Management
This British school offers undergraduate and graduate degrees with a focus on international hospitality. Students have the option to spend one year in an internship, and the school matches students with experienced industry professionals in a mentorship program. Glion Institute of Higher Education Known simply as Glion, this hospitality school has three campuses; the original is located about 40 miles outside of Geneva, Switzerland, and two satellite campuses are located in Bulle, Switzerland and London, England. Students can specialize in International Event Management, International Hotel Development and Finance, Luxury Brand Management, and more.
Michigan State's Eli Broad College of Business, School of Hospitality Business
This school is most well known for its undergraduate degree program, but it also offers executive education and a minor in Hospitality Real Estate Investment Management. The school often hosts guest lecturers and speakers from various leading hospitality companies and encourages students to complete internships.
Virginia Tech's Pamplin College of Business, Department of Hospitality & Tourism Management
Offering a wide variety of courses, this school provides education in tourism destination management, catering management, revenue management, data analytics, and more. Students have the opportunity to earn dual degrees with other Virginia Tech programs, like Real Estate or Business.
Online Hotel Management Degrees
If full-time school isn't the best option for you, a few e-learning platforms offer hospitality management degrees online. In addition to full degree programs, you can also find continuing education courses online to continue to hone your hotel management skills without committing to full-time classes. Some leading online programs include Florida International University's online bachelor's degree in hospitality management, The University of Alabama's online bachelor's degree in hospitality management, and eCornell's suite of continuing education courses that range from revenue management to guest loyalty strategies.
Hospitality Jobs & Career Paths: A Complete Breakdown
If you're certain that you want a career in the hotel industry, you'll need to decide exactly which role is best for you. Start by searching popular industry-specific job websites like Hcareers.  A wide variety of jobs compose the entire industry, so people with any type of background or experience can find success in one facet or another. It's also common for people to start in one role or department, then switch, sometimes multiple times, between roles and departments to build a holistic understanding of hotel operations. General managers have sometimes worked in nearly every hotel department before reaching the GM role! It might seem daunting to apply for your first position, but remember that it's quite common to jump between departments if you later find there's another role you would prefer.
Corporate vs. on property hotel jobs
Do you think all hotel jobs are based in actual hotels? Many hotel industry professionals don't work in a hotel at all, but instead in a corporate office or headquarters that works closely with the properties themselves. Some corporate hotel jobs are evenly split between several properties, with the employee spending a day or two each week at a couple of different hotels in one market. Corporate hotel jobs can include roles in marketing, revenue management, sales, reservations, and even branding and real estate development.
Corporate hotel jobs can be a fantastic way for someone who is passionate about the hospitality industry to also gain experience working in a traditional office setting, and these jobs often offer the unique perspective of working with more than just one property. However, these jobs can be more difficult to find as hotel companies typically have just a handful of corporate offices, compared to a whole portfolio of properties around the world.
Hotel Operations Are Highly Cross-Functional
A successful hotel should operate like a sports team, with various departments responsible for different tasks, and the general manager acting as the team captain. Like positions on a soccer field, each position in a hotel requires different skills and work styles, and, while the roles themselves are unique, they're all crucial to the overall operations of the hotel.
General Manager: Every hotel is a business, the GM is the CEO. The GM is responsible for everything that happens on property, from steering the hotel's strategy to making hiring decisions to resolving serious guest complaints. A general manager usually has his or her own office, but they spend much of the day meeting with the executive team or other departments or walking throughout the hotel and speaking with guests. A GM should be a true "people person" who has strong leadership skills, since they interact constantly with both guests and employees. Sometimes the GM also interfaces with the hotel's owner or brand representatives, so communication skills are also important. Many general managers work their way up from other departments, perhaps spending a few years as a Director of Rooms. While the role of a general manager can be extremely rewarding, it's also a challenging job, which carries a lot of responsibility and the flexibility to respond to problems around the clock.
General managers typically have a decade or more of work experience in the hotel industry, and many hold college degrees in hotel management. Salaries can vary greatly based on the size and location of the hotel, with average annual pay between $75,000 and $140,000.
Operations Manager: An operations manager sits below the general manager and is responsible for overseeing all of the operational aspects of the hotel, which is essentially everything involved in the delivery of a great guest experience. This role supervises the front office, housekeeping, sales, food and beverage, and any other operational department the hotel may have. Ops managers must have a wide range of leadership and communication skills, since their work involves leading teams of employees and solving problems. The operations manager role can be challenging due to the high time commitment and constant demands of both employees and guests, but it's also a fantastic stepping stone for someone with the goal of becoming a general manager.
Operations managers should have several years of work experience, and many hold degrees in hotel management. Salaries depend on the size and location of the hotel, but an average salary is between $51,000 and $95,000. 
Housekeeping Manager: The housekeeping manager is responsible for everything required to cleaning guestrooms and the hotel's public areas. But this role isn't as simple as overseeing the washing of sheets. Housekeeping managers must coordinate housekeepers' schedules, hire housekeeping staff, manage inventory, provide quality control checks, and work closely with the front office team. A housekeeping manager must be detail-oriented and a team player. While this role doesn't work closely with guests, a big part of the role is motivating and developing the housekeeping staff, which can be a challenge in a department that traditionally has high turnover.
Some housekeeping managers work their way up from the front desk or housekeeping teams, and others land the job directly out of college or as part of a management training program. Average housekeeping manager salaries range from $66,000 to $90,000.
Front Office Manager: The front desk is one of the most important parts of the property, handling check-ins and check-outs, answering questions, and performing administrative tasks. A front office manager supervises the front desk's operations, which can involve hiring, training, and motivating staff in addition to resolving guest issues. The front office manager works closely with the housekeeping manager to coordinate room cleanings, and the role also plays an important part in communicating guest complaints (or recognizing great guest experiences) to other departments. Front office managers should have excellent communication skills and a lot of patience.
Like housekeeping managers, front office managers can get promoted from a front desk agent or front desk supervisor role. Some also come through management training programs. The average front office manager salary is around $42,000, but can vary based on the size and location of the property.
IT Manager: Technology is no small part of hotel operations, with nearly every department using some sort of technology solution - from property management systems behind the front desk to reservation systems in restaurants. The IT team is responsible for ensuring all of the hotel's systems are working properly in addition to maintaining guest-facing technology (like WiFi and electronic locks) and protecting the hotel from cyber attacks. The average IT manager salary is approximately $80,000.
Engineering: The engineering team has arguably the most important job in the hotel: they're responsible for ensuring the physical building is in tip-top shape. Someone working in the engineering team should like being hands-on and have a sense of pride for building they work in. Engineering managers and team members often have a background in maintenance work, perhaps having worked in an office building or hospital previously. The average salary for a hotel engineering manager is around $32,000.
Revenue Management: Depending on the size of the property, a hotel might have one revenue manager or a 3- or 4-person revenue management team. Revenue managers are responsible for setting rates, managing the hotel's online distribution channels, and forecasting rates and occupancy. Revenue managers should have both analytical skills and people skills, since the role involves analyzing historical and market data and working closely with front office, sales, and marketing colleagues.
Some revenue managers come from front office or reservations backgrounds, while others find their way to a hotel revenue management job from another type of revenue management field, such as airline or rental cars. Revenue manager salaries vary based on the level of responsibility, but the average salary is around $65,000.
Marketing: The marketing department's key responsibility is to communicate the hotel's value proposition, brand, and unique characteristics to travelers who may want to book the hotel. Traditional marketing methods like print advertising, are becoming less common, and marketing departments now focus on online channels, such as email newsletters and social media. The marketing team works closely with sales and revenue management to brainstorm upsells and promotions then decide which marketing channels to utilize. Hotel marketing professionals should be creative, resourceful, and articulate.  They should also be great managers because they'll often need to oversee a hotel's digital marketing agency where they'll need to be well versed in marketing skills like SEO, PPC, CRO and more to be effective.
Hotel marketing managers and coordinators don't necessarily need to have backgrounds in the hotel industry, as many come to hotels from other types of marketing roles. Average salaries range from around $44,000 for coordinator roles to $63,000 for manager roles.
Sales: The sales department is in charge of selling meeting space, arranging group room blocks, and planning catering and banquet functions. Small hotels may have just one sales manager who handles everything, while large hotels and resorts may have sales teams with coordinators, sales managers, and catering managers, some of whom may even be based remotely. Sales managers work closely with nearly every department at the hotel, from front office to food and beverage. Rather than working directly with guests, sales managers often work with event planners, like corporate travel planners and wedding planners, to decide on the specifics for the event or room blocks.
Sales managers can work their way up from other hotel departments or come from other industries altogether. The average sales manager salary is around $60,000 but can be higher depending on the size of the property and commission or bonus structures.
Freelancer: Many professionals in the hospitality industry leverage their experience down the line to build lucrative hospitality consulting businesses where they can share their knowledge from years of on-property, management or brand experience with properties who are looking to optimize their hotel businesses.
Best Hospitality Industry Conferences
One way for hotel professionals to learn about trends and grow their networks is by attending industry events. Many industry organizations host small, regional events, while some other events are held annually and attract attendees from all over the world.
ALIS: Held every January, the Americas Lodging Investment Summit is one of the world's largest hotel investment conferences, with about 3,000 attendees every year.
Lodging Conference: This annual conference attracts nearly 2,000 hotel general managers, CEOs, and owners for a few days of brainstorming and networking. The atmosphere is relaxed, with golf outings, shared meals, and think tanks that encourage the participants to come up with creative solutions for trends impacting the industry.
Phocuswright Conference: Since Phocuswright is a hospitality industry market research company, it only makes sense that their annual conference would be rooted in data and trends. Their yearly event showcases speakers from the most cutting-edge facets of the industry, like CEOs of hotel technology start-ups, along with insight from Phocuswright's own analysts.
Skift Global Forum: Relatively new to the scene, this travel media company hosts several exciting annual events, including the Skift Global Forum, which explores the future of the travel industry. The Forum event brings speakers from cutting-edge travel companies and offers educational and networking opportunities for travel industry professionals.
Indie Congress: The Independent Lodging Congress brings together independent hotel owners and operators for a few days of networking and idea sharing. Speakers include leaders of independent hotel, food and beverage, media, and technology companies.
Top Hospitality Industry Publications
The hospitality industry is constantly changing, thanks not only to technology, but also as a result of economic factors, legislation, politics, climate, events, and more. In order to stay up-to-date on the latest industry news, hospitality professionals read industry publications to keep them informed. These publications contain articles about new hotel openings, industry conferences, mergers and acquisitions, new technology for the hotel industry, and more.
Hotel News Now: As the press arm of Smith Travel Research, a leading hotel industry analytics company, HNN publishes articles rooted in data from STR's many studies and events. They track new hotel openings, closures, and brand changes, and their almost-daily "5 things to know" articles provide essential talking points on trends and industry news.
Lodging Magazine: Published by the Americna Hotel & Lodging Association, this magazine is both a print magazine and an online news source. Topics range from new hotel openings to food and beverage trends to career development.
Hotel Management: This media company delivers articles on topics such as technology, design, and strategies for owning and operating hotel businesses. In addition to their online content, they also produce the monthly Hotel Management print magazine.
Hotel Executive: With a focus on providing relevant content for hospitality industry leaders, this online news site covers topics like hiring strategies, hotel design trends, and career development.
Hotel Business: This media company isn't only relevant for property-level hoteliers, but asset managers, owners, and investors too. They also produce an Executive Roundtable series which features insight from industry leaders. Hotel Business has both print and digital editions.
Most Influential Hospitality Industry Organizations
Many hospitality industry professionals will tell you that the industry feels very small. It's not uncommon to run into former colleagues or classmates at events or trade shows - or to get to know fellow hospitality professionals in your area. Industry organizations play a big role in creating a sense of community within the hospitality space in addition to hosting events, holding conferences, and offering networking opportunities.
HSMAI: The Hospitality Sales and Marketing Association International isn't only an organization for sales and marketing professionals, but any hotel industry professional who plays a role in revenue generation. The organization has chapters all over the world and hosts educational workshops, networking events, and conferences.
HEDNA: The Hotel Electronic Distribution Network Association started in 1991 with the goal of advancing the hotel industry through electronic distribution channels. Today, electronic distribution includes OTAs, the GDS, tour operators, technology solutions, and more, and the organization hosts educational events and conferences globally.
AAHOA: As the largest hotel owners group in the world, Asian American Hotel Owners Association has over 18,000 members in the United States and provides a variety of educational and career development resources. The organization holds an annual convention and produces the monthly Hotelier magazine.
AHLA: The American Hotel & Lodging Association works as a supporter and advocate of the hotel industry in the United States. The organization offers educational resources, provides networking opportunities, and hosts the annual Americas Lodging Investment Summit (ALIS).
BLLA: The Boutique & Lifestyle Leaders Association brings together a variety of independent businesses, from boutique hotels to fitness studios, fashion retailers, and wellness businesses. The organization helps its members succeed in largely corporate industries while retaining their unique character.
HFTP: Hospitality Financial and Technology Professionals began in 1952 and now operates offices and chapters around the world. The organization provides education, events, and resources for people in the finance and technology sectors of the hotel industry in addition to organizing the annual HITEC conferences. 
HTNG: Hospitality Technology Next Generation is a trade association for hotel IT professionals and technology vendors. The organization aims to help hotels become more efficient and successful through implementing technology solutions.
Major Employers in the Hospitality Industry
Though the hotel industry is more than only chain hotels, global brands are the largest employers in the industry - and some of the world's largest employers. Working for a major hotel company can offer benefits like complimentary hotel nights at properties around the world, a global network, and the opportunity to transfer to another property to grow your career. 
Hilton: Hilton began when Conrad Hilton bought his first hotel in Waco, Texas in 1919. Today the company operates 5,757 properties in 117 countries. 17 brands make up the Hilton portfolio, including Waldorf-Astoria, DoubleTree, Embassy Suites, and Hilton Garden Inn. Some of Hilton's newest brands include the Curio Collection, the Tapestry Collection, and Canopy. Aside from its impressive brand portfolio, Hilton is known as a technology pioneer & innovator amongst the brands. Hilton's corporate headquarters is in McLean, Virginia.
Hyatt: In 1954, the first Hyatt House hotel opened near LAX airport, and during the company's first few years, the strategy was to open hotels near airports with the expectation that air travel would continue to grow in popularity. That hypothesis proved correct, and Hyatt now has over 875 properties, 20 brands, including Park Hyatt, Hyatt Regency, and Hyatt Place, and a global footprint in more than 60 countries. Their headquarters is in Chicago, Illinois.
Marriott: The world's 3rd largest hotel company started from modest beginnings with a family-run root beer stand in 1927, later opening their first hotel in Washington, D.C. in 1957. Marriott continued growing, adding new properties and brands to their portfolio, and in 2018, Marriott acquired Starwood Hotels & Resorts. The combination of the two companies now includes 1.1 million rooms in over 5,700 properties, with brands like St. Regis, JW Marriott, and Courtyard by Marriott. Marriott's headquarters is in Bethesda, Maryland.
Accor: As Europe's largest hotel company, Accor operates over 700,000 hotel rooms, about half of which are in Europe. The company was founded in 1967 and, after several acquisitions, now includes brands like Fairmont, Novotel, and Ibis and properties in 110 countries. Accor's headquarters in Issy-les-Moulineaux, France.
IHG: Intercontinental Hotel Group is a conglomerate of several hotel companies, including Kimpton, Holiday Inn, and Intercontinental, which includes 5,795 hotels and over 860,000 rooms. While IHG itself was founded in 2003, the brands have longer histories. IHG has a few head offices, including one in Atlanta, Georgia and another in the UK.
Major Trends Impacting the Hospitality Industry Right Now
Like every industry, the world of hospitality changes continuously. As a strong economy and new technologies make travel more accessible to people around the world, the industry is growing and expanding in new ways. Forward-thinking hoteliers should always be aware of the leading industry trends so they can ensure their own businesses stay competitive and relevant.
Vacation rentals/homesharing: The rise of Airbnb led to vacation rentals, previously a niche market in leisure destinations, becoming a viable competitor of traditional hotels not only for vacationers, but also for business travelers and groups. As travelers try homesharing (some even developing a preference for it), traditional hotels can compete by offering more local experiences and home-like amenities while maximizing the features that set them apart, like unique food and beverage outlets and creative public spaces.
Globalization and international travel: Thanks to the rise of technology, a growing global middle class, and people seeking experiences rather than material possessions, more people are traveling than ever - especially internationally. The number of international travelers has risen steadily for decades, with the most growth coming from the Asia-Pacific region in the last few years.
Bleisure: For years, hoteliers treated business travelers and leisure travelers as two distinct guest profiles. Business travelers would typically stay during the week, and leisure travelers would book weekends. In recent years, the lines have blurred, with many business travelers choosing to include leisure time on their business trips, even extending their trips in some cases, leading to the term "bleisure."
Eco-friendly development: As consumers show a preference for sustainable businesses, hotels are going green - in more ways than just encouraging guests to reuse towels for an extra day. Some ways hotels are becoming more sustainable include eliminating single-use toiletry bottles, adding recycle bins to guestrooms, and using compostable to-go containers and utensils. A recent Booking.com study showed that 70% of travelers would be more likely to book eco-friendly accommodations.
The hotel industry is incredibly dynamic going into 2020 so we couldn't cover everything happening in this article.
Want to learn about more hospitality industry trends? Check out: 100+ Hotel Trends to Watch in 2022
Hospitality Industry Terminology, Definitions & Jargon
If you were to sit in on a hotel's revenue management meeting, it might sound like the meeting participants are speaking another language. Acronyms, abbreviations, metrics and jargon.
Occupancy: The percentage of rooms occupied during a given period of time. For example, if your hotel has 80 rooms, and 71 of them were occupied last night, then last night's occupancy was 88.75%. 
Occupancy = Rooms Sold / Total Number of Rooms
ADR: ADR, or average daily rate, is simply the average rate sold during a given period of time. For example, if a hotel booked 71 rooms last night, and the total room revenue was $6745, then last night's ADR was $95.
ADR = Total Room Revenue / Room Nights Sold
RevPAR: An abbreviation for Revenue Per Available Room, this metric is calculated by multiplying the occupancy percentage by the average daily rate (ADR). For example, if your occupancy was 88.75% and your ADR was $95, then your RevPAR would be $85.31.
RevPAR = ADR x Occupancy %
RevPAR Index: RevPAR is a great metric to determine how a hotel is doing today versus yesterday or compared to last year, but what about the hotel's performance against the market? RevPAR index compares a hotel's RevPAR to the RevPAR of a set of other hotels. 
RevPAR Index = Hotel's RevPAR / Total Sample Set RevPAR
CPOR: This metric stands for Cost Per Occupied Room, and it's calculated by adding up all of the expenses associated with a booked room, including housekeeping, utilities, laundry.
Compset: Compset is short for Competitive Set, which is a group of approximately 4-8 hotels that your hotel views as close competitors. Typically, compset hotels are located in the same area, offer similar amenities, and sell similar rates.
Chainscale: With so many hotel brands on the market today, Smith Travel Research's chain scales organize them into quality classifications which represent roughly the same level of service and amenities. The chain scales are Luxury, Upper Upscale, Upscale, Upper Midscale, and Economy. For example, Four Seasons falls in the Luxury category, Residence Inn is Upscale, and Econo Lodge is Economy.
Hospitality Industry Professional Certifications
As hospitality professionals gain more experience in their fields, they may want to further their knowledge and credibility by earning an industry certification. Several industry organizations offer certification programs which could require specific work experience, an exam, or a course. Once certified, a hospitality professional can add the designation to their resume (or after their name on LinkedIn) to demonstrate their expertise in their field.
CRME: Certified Revenue Management Executive. This certification is organized by HSMAI and is designed for revenue management professionals. It requires work experience in the revenue management field and a passing grade on an exam.
CHTP: Certified Hospitality Technology Professional. This certification is organized by HFTP and is designed for professionals in the finance and information technology fields, such as hotel controllers or IT directors.
CHRM: Certified Hospitality Revenue Manager. The American Hotel and Lodging Educational Institute (AHLEI) organizes this certification, which requires either work or educational experience in a revenue management field and a passing grade on an exam.
CHA: Certified Hotel Administrator. Also organized by AHLEI, this certification is for hotel general managers, assistant general managers, owners, or directors of rooms, and it requires at least two years of experience in an executive role and a passing grade on an exam.
CHAM: Certified Hotel Asset Manager. The Hospitality Asset Managers Association organizes this certification, which has strict requirements that include letters of recommendation, years of work experience, an exam, and final approval by HAMA's advisory board.
CHHE: Certified Hospitality Housekeeping Executive. Organized by AHLEI, this certification is specifically designed for housekeeping executives and open to anyone who has worked in a managerial level in a hotel's housekeeping department for at least a year.
CHFE: Certified Hospitality Facilities Executive. AHLEI also offers this certification especially for hotel engineering or facilities leaders. At least 1 year of managerial work experience is required in addition to a passing exam grade.
CFBE: Certified Food And Beverage Executive. Hospitality professionals working in kitchens, restaurants, or banquet operations are eligible for AHLEI's food and beverage certification, which involves passing a test in addition to demonstrating relevant work experience.
CHAE: Certified Hospitality Accountant Executive. Another certification run by HFTP, this one is designed for accounting professionals within the hotel industry. Candidates could be directors of finance, CFOs of hotel companies, or consultants.
--
By now, your interest in the hotel industry should be sufficiently piqued. We invite you to continue learning - whether you're new to the industry or not - by subscribing to industry publications, participating in industry organizations, or perhaps studying for a certification exam. This exciting field can open up a world of opportunities, build lifelong relationships, and take your career to new heights.
Did we miss anything in our guide? Let us know!