How Frustration with Bureaucracy took Matthijs Welle from a Rising Star at Hilton to CEO of Hotel Tech's Most Influential Startup
By Hotel Tech Report
Last updated January 26, 2022
4 min read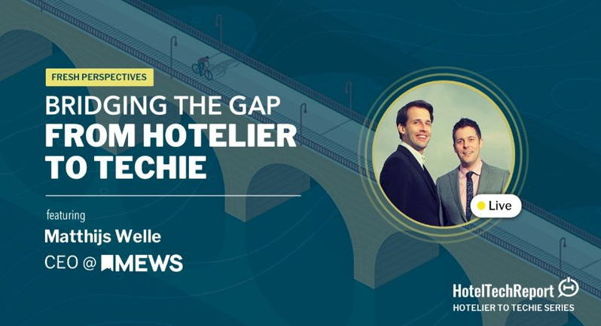 Prior to joining fast growing hotel tech startup and property management system provider Mews Systems, Matthijs Welle had a successful career as a hotelier at a major global hotel brand. We sat down to ask him why he took such a major risk on what has now become one of the hottest technology startups in travel. Matthijs was promoted to CEO nearly 2 years ago and the company has grown its employee count by nearly 5x under his stewardship. In June of 2018, Mews raised a fresh €6 million round in venture funding from top firms Thayer Ventures and Notion VC to further accelerate the company's vision.
Tell us about your career background in hotels
After finishing Hotelschool, I joined Hilton's Elevator program, a graduate programme that was supposed to prepare me to become a General Manager within 7-10 years from starting. After successful completion of the programme in London and Johannesburg, I ended up at the Hilton Prague (791 rooms). Here I joined as the Assistant F&B Manager (7 outlets) and was then promoted to the role of Front Office Manager. After this I was promoted to business development to become the Sales Director for the Prague Cluster. Thanks for the rapid growth of new hotels in our region after a few years a new position was created, which I was asked to take on, as the Sales Director Eastern Europe & Russia, which was an amazing opportunity to travel and understand business across many cultures and business environments.
What was one technology that you couldn't live without in your former role in hospitality?
Fidelio 6.0 - This system was up to 2012 at the core of our hotels and it contained all guest data and sales statistics. Despite its many downsides, it was an amazing system that stood the test of time.
When did you first become interested in leveraging technology to become a better hotelier?
At Hilton there is not one central repository for sales accounts, so if you wanted to know how much Company XYZ was producing, every hotel in the world had to send an excel sheet to headoffice called the "Sales Account Planner", and then some poor data analyst would take this and somehow add it all up. It was a complete mess and it caused huge frustrations with the employees whose incentives depended on this. It was 2013 and there was simply no reason for this archaic approach in my opinion, so I thought the time was ripe for some disruption.
As a hotelier what was your biggest frustration with technology vendors?
The lack of integrations between solutions, and the lack of mobility. For example I worked at a hotel with huge group business, so in order to conduct a group check-in, for the sake of speed we would have to preprint all keys, take manual swipes of credit cards (PCI Non-Compliant) on carbon copy paper and then manually preauthorize these afterwards. It could take hours of work. Unfortunately Fidelio was not a mobile solution, so there was no queue management on tablets, or any way to innovate reception workflows.
What would you say is the most widely held misconception that hoteliers have about technology?
Oracle has been the most widely adopted PMS solution in the industry, and they have educated hoteliers that its extremely hard and expensive to integrate different software solutions. Having built our own PMS with open API, I can confidently say that this is no longer true, and we stimulate hoteliers to integrate as much as possible to make their lives easier.
Tell us about your journey from being hotelier into entrepeneurship?
When Richard (my co-founder) approached me and asked me to leave Hilton for an exciting startup idea, my first thought was a hard "no", my career was going well and there was no need to leave. However slowly this idea started nagging at me, and my frustrations with the lack of innovation and bureaucracy in my role at Hilton were making me think twice. I was 30 years old without kids or obligations and a solid resume, what did I have to lose? So I jumped ship (against the advise of several of my close ex-colleagues). Initially it was hard to adapt, to dress down (I wore suits that entire first year) and to be surrounded by people who were so different and hyperintelligent in their own field (designers/developers), but then slowly as we deployed the first hotels, I started seeing the huge potential of what we were building. Today we have ensured that our team is still calling the shots for all major decisions... and sometimes those are bad, but mostly its amazing to decide on something, and to then roll it out the next day if we so please.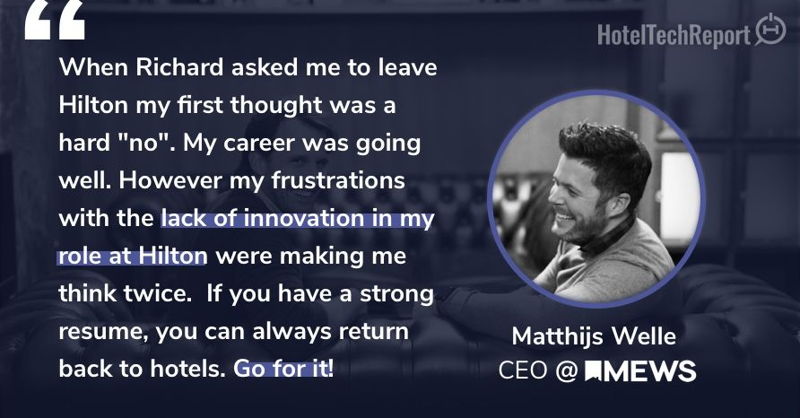 What was the most challenging part of moving from hotels into technology?
From an early age I had gotten used to sleeping in Hilton Hotels, and I had never stayed in a hostel or down-market hotels, so that was quite a wake-up call. Secondly no one could have told me how hard it is to find the first 10 customers to buy your solution, which at that point was lacking all major features. It took a lot of willpower and vision to convince hoteliers to sign up, luckily 9 out of those first 10 customers are still with Mews today.
Give us the elevator pitch for Mews Systems
Have you ever stood in a queue at a hotel reception desk, wondering why in 2018 it takes such a long time to be handed your key?... so did we. We rebuilt the hotel management systems in the cloud & mobile optimized, freeing hoteliers from their reception desks. With features such as online check-in for guests, integrated kiosks, open API's, mobile housekeeping apps and powerful reporting suddenly hoteliers are back in charge whilst innovating guest experiences.
Imagine that you're going to open the hotel of your dreams tomorrow. What kind of hotel would it be?
It would probably be a hostel. Some of the most profitable clients we have today are hostels, where you can have 6-8 people in a room you would traditionally only sell for 2 persons, whilst charging them for ancillaries such as toiletries, towels, lockers, etc. Secondly this is the segment of clients who are quickest to adopt to new technologies embracing online check-in and automation.
What technology would you leverage at your hotel?
I would have Mews PMS / BookingEngine / Kiosk / HSK App / Payment Automation as the nervous system of my hotel with a 2-Way Channel Manager connection (this is a must for any hotel). I'd add Oaky for upselling to increase my Total RevPaR and a 2-way connection with a Revenue Management Solution. On property I would install 4Suites for seamless mobile door locks. With regards to marketing I would use Revinate for CRM management and Triptease to help drive direct bookings. For any other Cloud integration I'd leverage Zapier.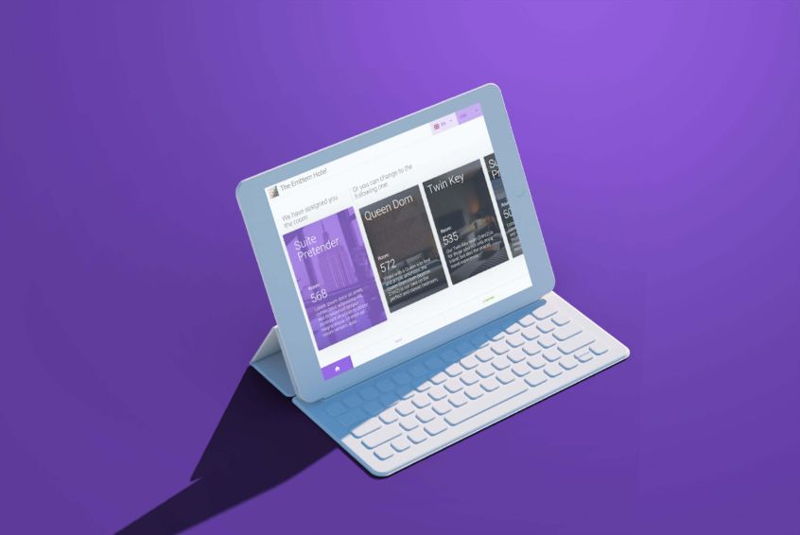 What's one piece of advice you have for hoteliers who have dreams of working in technology one day?
There are huge opportunities for innovation. If you have a strong resume, you have nothing to lose, you can always return back to hotels if it all fails. Go for it!
What's one podcast, newsletter or book that you recommend hoteliers read if they'd like to eventually move into tech?
TechCrunch is my absolute favourite. I feel that in travel there are no strong newsletters that cover technology in the most forward thinking way without being overly commercial. Look towards other industries to learn, and then adapt your learnings to the hospitality.
What is your favorite hotel in the world?
The Conrad Pezula in South Africa, we still talk about their amazing breakfast...
What is the most exciting technology you've seen in the hotel tech space lately?
If the guys at 4Suites scale their door lock solution, it could be really powerful, in order to be able to cheaply retrofit hotel doors, to enable them for mobile check-ins.
What is one thing that most people don't know about you?
Most people don't know how serious we are about taking over the hotel industry and becoming number 1 - we are on a life mission!