HT SCORE
5 out of 100
Hotel Tech Score is a composite ranking comprising of key signals such as: user satisfaction, review quantity, review recency, and vendor submitted information to help buyers better understand their products.
Learn more
Reviews Summary
Ranked #27 out of 57 in Guest Messaging Software
Verified Customer Support
GoMoment's customer support processes haven't yet been verified by Hotel Tech Report.
Learn more
Go Moment Overview
Go Moment® connects the hospitality industry with their guests – delivering unforgettable experiences to both hotel staff and guests. Ivy®, our AI powered digital concierge, interprets sentiment and intent while delivering 1-second responses to hotel guests. She delivers 400% ROI on autopilot while creating unforgettable experiences. R50 million guests have met Ivy and love how Ivy can und...
About GoMoment
Founded in 2010 | Headquarters in Santa Monica, CA | 13 employees
Go Moment® is transforming the hotel guest experience with a lofty mission: to create one billion unforgettable moments. Ivy®, powered by Go Moment, is the w...
Pros & Cons
93% recommend
Expert Q&A and Partner Recommendations
Guest Messaging Software
Communicate with guests before, during or after their stay to increase and help drive guest satisfaction.
Guest Messaging Software
Whistle the #1 contactless hotel solution and trusted by 10,000+ hoteliers worldwide
Guest Messaging Software
Contactless communication with your guests
View GoMoment alternatives
Find the perfect fit
Want to find out if GoMoment is the best fit for your hotel?
Take the Quiz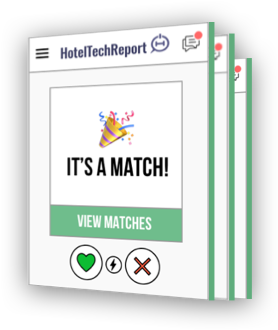 GETTING STARTED
Download the 2021 Guest Messaging Software buyer's guide
Free download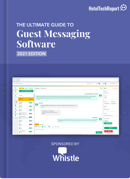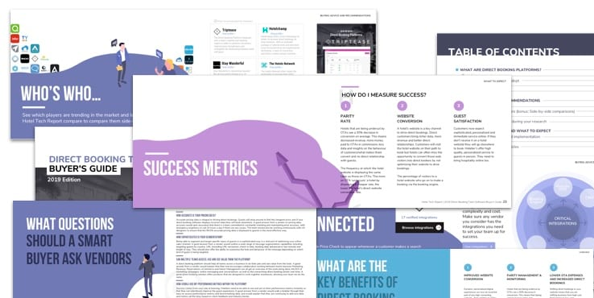 Mobile Friendly
Team Chat
Photo Sharing
Chatbot
Whatsapp Integration
Desktop App (non-web based)
Automated Replies
Message Routing
Guest History
Secured Data Protection
SMS text messaging
Analytics dashboard
Open API
Mobile App
Facebook Messenger Integration
Automated Opt-In/Consent Collection
Messaging Guest Surveys
MARKETS SERVED
Europe
Asia Pacific
Middle East
Africa
North America
South America
VERIFIED MARKETS
Low review volume alert
This vendor is 97% below the category average..
Declining share of voice
This vendor has fewer recent reviews than average compared to other top Guest Messaging Software providers. It is advised that you ask for recent references before proceeding.
Go Moment Review:
Great Way to Engage Guests During Stay
General Manager from Other in Traverse City (United States)
What do you like most?
It surprises guests to have an easy way to communicate requests and concerns quickly! They always have something they want. Many times, they start with a request for towels. When we satisfy that reques...
What do you dislike or think could be improved?
Would be nice to customize the phone number it shows the texts are coming from. The number doesn't really identify that it's us, so guests can be confused at first. The introduction text, though, does e...
Go Moment Review:
There are a lot of choices out there now. Be sure to reference them before you make a decision.
General Manager from Other in Greenbelt (United States)
What do you like most?
Just installed recently but appears to work well. It is a text messaging system and our agents respond well to texting vs. phone.
What do you dislike or think could be improved?
Reporting seems minimal and would like to see more.
Go Moment Review:
Go for it. Guests are happier. We communicate more with guests and they are open to telling us if they have a...
General manager from Branded in Keene (United States)
What do you like most?
I like that it's easy for the staff to use but at the same time it's texting. Which guests and employees both like.
What do you dislike or think could be improved?
I wish we could customize the messages a bit more independently rather than having them have to do it. Also it would be great if the artificial intelligence portion was smarter.
Implementation fee
$1000-$2500
Monthly subscription (/room/month)
$3/room/month - $6/room/month
Property Management Systems
OPERA Hospitality Property Management Suite is a leading enterprise platform for hotel operations and distribution. It offers the comprehensive, next-generation capabilities hotels need to enhance guest experiences and improve operating efficiency.
View all (11 GoMoment Integrations)