10 Best Mobile Key and Keyless Entry
Hide add-on products
Add-on products are ones that must be purchased with another product and aren't available on their own.
Load More
Recent Mobile Key & Keyless Entry Articles

1 month ago
Will 2021 see the return of travel? As vaccinated populations grow, many international governments are looking to energize the travel industry with discussions around "vaccine passport" programs and the reopening of borders ahead of the all-important summer tourist season. As the year progresses, will there be a significant spike in demand for flights and hotels? And in which markets? Will road trips and outdoor destinations continue to be popular to accommodate social distancing or are travelers setting their sights on more exotic locales?  It's important for hoteliers to prepare for a few different scenarios this year based on consumer confidence levels. To best capture available demand and ease travel-related concerns, hoteliers will want to focus on providing guests a clean, welcoming environment.    Meet the Expectations of "Generation Clean"  Cleanliness will remain a top priority for travelers this year and will weigh heavily in their decision to book accommodations. In a recent traveler survey, 2 out of 3 people say COVID-19 prevention measures are very important to know before they book, while only 25% say price is the key driver behind selecting their next destination.   That means the "Generation Clean" traveler is prioritizing health and sanitization in booking decisions and wants to feel the property is doing enough to ensure their safety.  As a hotelier, make sure to communicate the cleanliness standards and protocols your property has put in place. Add these details to your website and booking engine to make the property more attractive to shoppers. Pre-arrival emails that highlight specific safeguards your property is implementing, and what type of experience guests can expect onsite will be welcome and appreciated.    Provide Stress-Free Contactless Experiences   Expectations for contactless experiences such as keyless entry, mobile check-in/out, and automated service requests were already on the rise before COVID-19. Current social distancing guidelines have accelerated the adoption of contactless technology and digital experiences.  Contactless experiences not only drive convenience, but 62% of guests prefer to check-in and out through a hotel app. The introduction of these digital touchpoints can also provide hoteliers with opportunities to drive ancillary revenue and collect more actionable data to deliver memorable experiences. For example, if you know your guest has checked into their room via the property's mobile app, perhaps consider sending them a text message or push notification to see if they'd like to order contactless room service.   These digital interactions are a welcome addition to travelers' experiences and lets them know you are still offering attentive service, even though your staff is not immediately visible.     Personalize Each Step of the Guest's Journey Hoteliers are discovering that loyalty is evolving beyond point-based reward programs to entice repeat bookings. COVID-19 has advanced the pace of technology adoption to build better guest experiences. With low room rates in abundance and high uncertainty around travel guidelines, non-price factors such as trust and the ability to deliver safe and memorable experiences are increasingly driving booking behavior. In fact, 79% of consumers say they are more loyal to brands with higher levels of personalization.  Every pre-trip questionnaire, email, digital service request, or mobile purchase is a building block for a personalized experience. But hoteliers need integrated systems to make true personalization a reality. By leveraging centralized data across your technology stack, hoteliers can convert guest preferences and profile details into actionable information for service delivery staff. After all, a personalized experience is a differentiated experience that can ultimately earn you a lifelong customer.    In a world where travel is evolving rapidly, some consumer expectations and behaviors are sure to become standards. Hoteliers need to take bold action to embrace these changes and elevated expectations for cleanliness, contactless experiences, and increased personalization. By focusing on integrated technology to deliver these priorities, hoteliers will ultimately drive more demand for their business and deepen their connection with guests.  

2 years ago
The entrance to your hotel is a mission statement – it is a visual layout of your goals as a service. Since it is the first thing any unsuspecting arrival will see, you need to make sure it looks the occasion and represents exactly what the hotel stands for. The entrance needs to be inviting, it needs to communicate comfort and it has to stir positive emotions. Most of all, it must grab the attention of a potential customer. Here's how you can make the hotel entrance truly welcoming. Mission, vision, goal In order to turn a hotel entrance into an inviting "presentation" of the hotel's best attributes, you first need to define its mission, vision and goals. The mission of a welcoming hotel entrance is to lure the guests in. Vision is to have it represent all the qualities of the hotel, and the goal is to have a hotel brimming with eager and satisfied customers that got exactly what they expected. You just have to make sure that, whatever you do with the entrance stylistically, it doesn't alienate anyone – the best case scenario is to have the widest spectrum of people checking in. The colour scheme Colour is the first thing that should be on your mind when you are designing a hotel entrance. It is a key element of decoration for both indoor and outdoor setups. Try to use colours that will invoke yearning in the passers-by, depending on where the hotel is situated. If the hotel is near a beach in a tropical or overall hot environment, gentle curves and colder pastel colours will make the potential visitor believe this is a place where they can rest and cool off. On the other hand, if your hotel is situated somewhere far north, in a place most tourists visit during the winter months, you'll want to utilize warm colours, sometime bold contrasts of white and red, to entice people to come in. The colour scheme doesn't have to be particularly revolutionary as long as it is appropriate and sends the right message – it is other elements that surround the entrance that need to offer interesting variations meant to intrigue. Below the entrance The floor below the entrance needs to visually pull the attention towards the door itself. Therefore, it would be advisable to use premium concrete sealers to protect your concrete from the elements. The hotel's concrete stretch should start off wide and get narrow as it approaches the entrance (or potentially the stairs in front of it). Carpets might be an interesting element you should think about, though you should choose the material that can be easily cleaned. Many hotels add a red carpet in front of their doors to achieve the glamorous appeal. Above the entrance If you truly want to make your entrance appear welcoming and to communicate comfort, you should certainly provide some form of shelter above the entrance. As the downpour clears the streets, this canopy can disarm even the most resistant visitor. Try to create a shelter that provides a big cover, so the customers can get their act together, rearrange luggage or wait for transportation. The power of light Proper lighting is crucial for the exterior of the hotel, let alone the entrance itself. Lights are inviting by nature – they catch the attention of the eyes and divert them towards what they're pointing at, without faltering. Just make sure the light fixtures you have installed all cast a softer shade of light, possibly a warmer colour, unless the style of the hotel and the entrance need something different. A dash of greenery Adding a dash of greenery can truly turn your hotel entrance into something enchanting. It will turn a cold and formal façade into a warm and welcoming exterior. It also brings a feeling of personal touch to the proceedings, not to mention the fact it can effectively cover the unappealing architectural details. You can also use the plant life to decorate your lobby, as a natural continuation of what visitors have seen at the entrance. Creating a welcoming hotel entrance is not so dissimilar to setting a stage for a theatre performance. It needs to provide an apt visual synthesis for everything a proper hotel stands for – total comfort, good service and positive atmosphere. Whether it communicates "luxury" depends mostly on what sort of hotel you have on your hands. No matter what kind of hotel it is, the entrance is a mise-en-scène that needs to hook any reluctant newcomer to rent a room.

1 year ago
February 12, 2018 - Hotel Tech Report has named ASSA ABLOY Hospitality 2018's Top Rated Keyless Entry provider for its Mobile Access digital key solution based on data and reviews from existing customers. Over 100 of the world's elite hotel technology products competed for a chance to win this prestigious title. The HotelTechAwards platform by Hotel Tech Report leverages real customer data to determine best of breed products that help hoteliers grow their bottom lines. "The returning, loyal and modern hotel guest will be more loyal with an easy check-in and checkout solution, and ASSA ABLOY Hospitality is best in class," a Netherlands-based general manager told Hotel Tech Report. ASSA ABLOY Hospitality Mobile Access is an innovative digital key solution that allows hotel staff and guests to enter specific areas of a property with a quick swipe of their mobile device. Sending a digitally encrypted key to a guest's smartphone, guests can bypass front desk check-in and enter their room immediately upon arrival. "When I was at SPG, keyless entry was largely a PR play that helped market to the tech-savvy traveler. Yet as the service evolved, and along with hotel groups consolidating and mobile devices continuing to get more powerful, this technology is quickly becoming mainstream, even an expectation, for frequent travelers who value convenience and efficiency," says Hotel Tech Report's Jordan Hollander. A Lebanon-based IT manager told Hotel Tech Report that ASSA ABLOY Hospitality has been a game changer for his property: "This is my first experience with keyless entry systems and after having worked with the system daily for over six months now it is great. Most importantly it is also very secure (we are part of safe hotels organization and it took full grade in terms of security). It is very reliable and provides a modern way for guests to access their hotel room." To read the full review and more, head to ASSA ABLOY Hospitality's profile on Hotel Tech Report
Load more
Recent Mobile Key & Keyless Entry News & Community Updates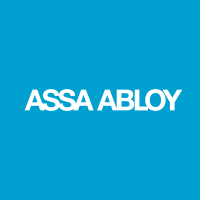 1 month ago
ASSA ABLOY Global Solutions through its reputation as a leader in hotel security innovation and together with regional distributor, Indian Ocean Visions Co. Ltd., have been selected by Novotel Convention & Spa Antananarivo Hotel to implement VingCard Essence door locks with Mobile Access. Aiming to represent the latest in comfort and modernity that Madagascar has to offer, the newly constructed 180-guestroom property can now ensure that its guests are protected with the industry's highest standard in security access technology while providing them with the contactless convenience of digital check-in and guestroom entry. Designed to reflect a modern and trend-setting environment, the 5-star property initially selected VingCard Essence due to its minimalitic and sleek appearance that can blend in seamlessly with any hotel décor. By opting to implement the lock in online mode, VingCard Essence also provides the hotel with a range of advanced security features in addition to its industry-leading data encryption abilities. These include the ability for staff to remotely review all room entry events without needing to physically inspect a specific lock. Combined with the Visionline access management system, employees can also receive real-time alerts for security threats such as a wandering intruder or a door that has been left ajar, and can instantly deactivate any key that is suspected of being stolen or used inappropriately. With the adoption of Mobile Access, Novotel Convention & Spa Antananarivo joins a growing global list of hotels that are leveraging the latest technology to provide guests with a safer and more convenient means of check-in and guestroom access. Using their own personal devices, guests can bypass front desk lines where germ risks may be present and can instead check-in via mobile app. Mobile Access then automatically provides each guest with room number details and a digital key that is stored on their device which when presented to the appropriate door lock, ensures hassle-free guestroom entry. Aside from enhancing social distancing and limiting shared surface contact, Mobile Access also comes equipped with enhanced data protection features that maintain hotel security integrity. Engineering using the award-winning Seos credential platform, this includes the use of secure communication channels to deliver digital key data to guest devices and when a guest uses their device to interact with a door lock. Digital key and room number information is also stored within a digital vault on guest devices to prevent any risk of data theft.          "As a new construction, we wanted our 5-star property to mirror the latest in safety, convenience and design available to hospitality industry and ASSA ABLOY Global Solutions with its world-leading status in security innovation was our first choice in meeting these goals," said Edward Sirrieh, Cluster General Manager at Novotel Convention & Spa Antananarivo Hotel. "The company's advanced solutions not only bolster our reputation as a modern and safe hotel, but also provide us with the flexibility needed to meet growing guest demands for instant and personalized service." One of the key benefits of Mobile Access is the solution's ability to be deployed and offered to guests in a variety of ways depending on a hotel's mobile app abilities or goals. For example, guests staying at Novotel Convention & Spa Antananarivo are able to download a standalone app provided by ASSA ABLOY Global Solutions to check-in remotely and receive a digital room key. Other options include integrating Mobile Access with a hotel's existing guest mobile app. ASSA ABLOY Global Solutions also offers hoteliers the opportunity to leverage its third-party Certified Partner program for properties seeking to provide additional app functionality.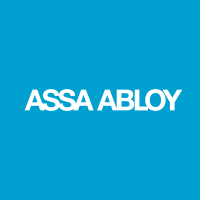 3 months ago
ASSA ABLOY Global Solutions with its industrywide status as the leading innovator of hotel security access technology, has been selected by the Stock Exchange Hotel to implement VingCard Essence door locks equipped with Mobile Access. Located in Manchester, UK, the Stock Exchange Hotel's recent renovations include a focus on enhancing both guest peace-of-mind and convenience which has now been achieved using VingCard Essence's advanced data encryption abilities combined with the availability of contactless digital check-in and room access. Each of the 40-guestrooms have also been furnished with Elsafe sentinel II electronic safes to ensure that guest valuables are secured against theft or loss. With Stock Exchange Hotel situated at the center of one of the UK's largest cities, property leadership identified providing enhanced security and service as an important factor in successfully catering to its guest demographic. The hotel selected ASSA ABLOY Global Solutions and its VingCard Essence lock platform due to the positive results experienced by its sister property, Hotel Football, in working with the company. With VingCard Essence deployed on both guestroom doors and throughout several corridors, Stock Exchange Hotel gains the industry's latest data encryption abilities that prevent unauthorized key cloning and a potential breach in security. Combined with the Visionline access management system, the presence of VingCard Essence also allows hotel staff to instantly deactivate lost or stolen keycards while providing authorized guests with the ability to seamlessly access multiple onsite areas without requiring additional keys. With many of today's guests demanding both instant convenience and contactless service, those staying at Stock Exchange Hotel can also use VingCard Essence's Mobile Access compatibility to check-in digitally using personal devices. Completely bypassing the need to visit the front desk where germ exposure risks may be present, each guest can then receive a digital key on their personal device which grants access to guestrooms and other authorized areas. "Knowing how to balance effective security with guest expectations of a seamless and enjoyable enjoyment environment is a recurring challenge for any hotel, however after working with ASSA ABLOY Global Solutions on several previous projects, the company was our first choice in having this need thoroughly met," said Dan Jones, Group Maintenance Manager for Stock Exchange Hotel. "Their solutions not only make sure our guests feel completely safe in their surroundings but also offer a uniquely memorable experience while enhancing our property's distinctive interior design." Engineered using a minimalistic approach, VingCard Essence is capable of blending in seamlessly with Stock Exchange Hotel's Edwardian Baroque architecture. With only a sleek RFID/BLE reader externally visible on each door, VingCard Essence also offers a wide range of door handle options to match any specific décor need. In addition to ensuring guest safety, Stock Exchange Hotel also selected Elsafe Sentinel II electronic safes in order to provide enhanced security for guest belongings. Sentinel safes are equipped with advanced anti-tamper labyrinth protocols and come with UL-1037 certification for physical strength and the ability to withstand numerous break-in attempts. For more information about ASSA ABLOY Global Solutions and its comprehensive line of electronic in-room safes and locking solutions for the hospitality industry, please visit ASSA ABLOY Global Solutions.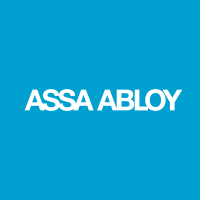 3 months ago
ASSA ABLOY Global Solutions is honored to announce its being named the Best Mobile Key Provider for the second year in a row by hoteliers around the world taking part in the 2021 HotelTechAwards. With each category winner selected based on over 10,000 customer reviews, this year's winning of the Best Mobile Key Award is all the more significant with more than 318,000 hoteliers participating and making 2021 the most competitive in the history of HotelTechAwards. "Being named the best mobile key solution by hoteliers not just once but twice, is a truly proud moment for our company and is especially relevant this year as properties look to digital key solutions to play a central role in their cleanliness initiatives," said Markus Boberg, Global President- Hospitality at ASSA ABLOY Global Solutions. "Our innovative approach to security technology has always focused on meeting both current and future hotel industry needs, so we are extremely pleased to see that Mobile Access is continuing to lead to more convenient, efficient, and safer hotel environments that can win back guest trust."   Currently in use by properties and hotel brands of varying sizes and backgrounds, Mobile Access provides guests with the ability to sidestep germ risks at the front desk by using personal devices to check-in. Engineered using ASSA ABLOY's Seos technology, the solution further uses secure communications channels to transmit digital key and room number information to a guest's device which can then be used to gain entry to guestrooms or other hotel areas. Using their own device as a more convenient means of room access also minimizes the need for guests to come into contact with shared surfaces. Solution traits that were reviewed by existing Mobile Access customers and that played a factor in selecting a category winner included overall operating efficiency and the potential to enhance revenue. In addition to enhancing guest convenience and safety, Mobile Access is able to integrate with a hotel's existing mobile app to enhance its practical value and achieve greater visibility for other services and promotions. Mobile Access is also available as a standalone solution or can be implemented in combination with a third-party Certified Partner for enhanced functionality options.
Load more
Mobile Key and Keyless Entry Category Overview
Why do hotels need mobile keys and a keyless entry system?
A Mobile Key is a digitally encrypted ; that resides on a mobile device, smartphone, tablet or wearable key fob, allowing the authorized user to gain access to secured doors or other physical or digital access points within a property. The advancement of this mobile technology and its successful application of digital keys within the hospitality industry has led to a rapidly growing trend toward Keyless Entry. This innovative solution allows hotel guests to check in and access their assigned guest room immediately upon arrival via smart lock, unlocking the door with their mobile device via the Mobile Key and thus eliminating the need to visit the front desk. Some mobile keys operate via touchscreen keypad and others via bluetooth smart key.
The solution works by generating an encrypted digital key that is transmitted to users' smart devices and safely stored in a key vault on a mobile app. When presented to the appropriate door lock, the app then transmits digital key information over a secure communication channel, ensuring that only authorized users are able to gain access. When Keyless Entry is implemented at a property, both guests and authorized staff members enjoy the convenience of using their smart device as a secure key to access assigned areas of a property without the need to carry or keep track of a separate physical key.
For info on mobile key trends, questions that you should ask vendors and more download the 2020 Hoteliers Guide to Keyless Entry for Hotels
How can keyless entry help hotels improve profitability and efficiency?
Guest Convenience: A key benefit for hotel guests is the convenience of using their own smart device as a secure room key to access their room, eliminating the need to keep track of a physical key and the worry of losing it. It also saves time for guests by allowing them to check in remotely and go directly to their room upon arriving at the property, skipping the queue at the front desk.
Increased Security: In addition to the advanced digital encryption that is built in to Mobile Keys, the solution provides added security, since a guest's smartphone is less likely to be misplaced than a plastic keycard and typically is password-protected by the user, providing a secondary layer of digital security. Should a guest lose their phone, Mobile Keys can typically be instantly revoked through the system and reassigned in real time by the hotel staff. Remote keyless entry can enable your hotel team to improve security via security system and access remote control and manage access even when off property.
Added Revenue Opportunities: Mobile Key solutions are typically app-based, allowing hoteliers to offer and promote a variety of revenue-generating amenities, services and offers to maximize ancillary room revenue. This, includes room upgrades, internet, room service, restaurant & spa bookings and other optional on-property offers. Since the Mobile Key is used often by the guest to access the room, it encourages download and frequent use of the app, maximizing the resulting revenue opportunities available within the app.
What are the most important features of mobile keys for hotels?
Future-proof Technology: When comparing Mobile Key solutions, hotels must bear in mind whether a particular platform can provide a level of security that meets the highest industry standards, and that it can be easily and affordably updated as technology evolves. The provider they choose should have a track record on innovation and timely release of the most advanced upgrades, as relevant and reliable new security technologies emerge. Keyless locks are mainstream in home security to open door handles and are increasingly being used beyond the smart home. Hotels can future proof their properties by staying up to date with the latest in home technology trends.
Flexible and Modular Solutions: As each property has different needs for security and locking solutions, hoteliers should select a Keyless Entry locking system provider that offers various ways to implement the solution, either via integrated software, though a hotel's own mobile app or through certified third-party providers.
Training and Onboarding Capabilities: As a relatively new technology, the success of Mobile Key and Keyless Entry at any given property is highly dependent upon its adoption by staff and guests. Hoteliers considering implementing Mobile Key should identify a partner that offers adequate consultation, training and educational materials on how to implement and use the system, as well as how to encourage its use by guests, in order to get the best ROI.
Financial Security and Backing: Due to the rapidly growing demand for Keyless Entry, there are many providers in the marketplace today and many others emerging. To ensure the most reliable and stable solution, hoteliers should seek out providers that are backed by a trusted and financially secure company that has a long history of success and support in the industry.
Service and Support: Coverage Since the hotel industry is a global one, properties and groups - especially those with properties in more than one region - should make sure their chosen vendor provides adequate service and support in every property's local area. It is therefore best to choose a global provider of Keyless Entry and Digital Key services to ensure the best ongoing support.
What makes a great keyless entry experience for hotel guests?
Hotel guests save valuable time by skipping the front desk and going directly to their rooms and unlocking the lock with their own smart device. They also enjoy the convenience of not having to keep up with a physical key. Mobile Key also reduces the workload at the front desk, freeing up staff to concentrate on more valuable guest services and engagement. Guests also benefit from increased security since Mobile Keys are housed on the user's personal smart device, which is typically password-protected, it is inherently more secure. Digital keys are also encrypted to ensure that only authorized users can gain access to a guest room or other assigned areas.
For info on mobile key trends, questions that you should ask vendors and more download the 2020 Hoteliers Guide to Keyless Entry for Hotels