10 Best Mobile Key and Keyless Entry
Hide add-on products
Add-on products are ones that must be purchased with another product and aren't available on their own.
Load More
Recent Mobile Key & Keyless Entry Articles

1 month ago
As travel opens up, so comes a surge of travel. Pent-up desire for holidays has resulted in what some are calling 'revenge travel.' After some hesitation, hoteliers are reporting more demand than ever since the beginning of the pandemic. This has resulted in a challenging scenario. Before COVID-19, the hospitality industry was no stranger to employee retention and acquisition issues. But suddenly, faced with low bookings, many hotels had to make the difficult decision to lay off staff. Fast forward to today, some hotels have been forced to turn away guests because of even greater staff shortages than before. While theories abound about shortages, accompanied by HR strategies to attract new hotel employees, we're here to remind you to take a deep breath because hotel tech is here to help! Tried and true, existing hotel tech can help your hotel with labor shortages by making operations more efficient and less time-consuming while improving the guest experience. PMS Features and Integrations Alleviate Hotel Labor Shortages According to Revinate, 95% of hoteliers are facing a staff shortage while occupancy is experiencing record highs. One hotel in their report said their shortage has them operating with only 70-75% of their staffing levels. This is the norm, not the outlier, in today's market. But, as many independent hotels learned during the pandemic, those with a cloud-based property management system (PMS) already have a leg-up on their ability to streamline operations and maximize staff. Because, as the name implies, cloud-based PMS exist in the 'cloud' (they run online), operators can manage their hotels from anywhere at any time. Hotel managers no longer need to drop everything and dash back to the hotel to deal with accounting issues or make rate changes. Front-desk duties, such as group management and availability calendars, or back-office tasks, like rate management and financials, are all at your fingertips, wherever you are. Automation. Nothing streamlines operations like automated systems! At the heart of operations, the PMS automatically coordinates reservations, inventory and availability, housekeeping, and reporting, centralizing data to streamline front- and back-office tasks. For example, instead of manually sending routine emails to guests, set up and send templated emails from your PMS automatically based on defined triggers for booking confirmation, pre-arrival, check-in and post-stay communications, waitlists, group bookings, rental agreements, and more. A cloud PMS is easily integrated with your other hotel systems — including payment gateways, OTAs, point-of-sale systems, locking systems, CRMs, and revenue management software, etc. — to automatically share relevant reservation data with those systems so that staff don't have to manually re-enter information into multiple systems. System integration with your PMS at the core is an important part of automating processes and maximizing efficiency. Self Check-in: Let guests jump the queue with online registration and self check-ins — saving you time and resources in the process. Typically, hotel guest check-ins — with forms to sign and policies to review — take around five minutes per guest and often result in queues, occupying your front desk staff and frustrating guests. By moving this process online, all agreements, waivers, screening, and guest information collection is completed online by your guests in advance of arriving at the hotel, improving the guest experience by not having to wait in a physical queue, while simultaneously saving staff a lot of time! With automated email or SMS communications, payment gateway and mobile key integration, the entire check-in process can be automated. Rate Management: Flexible rate management tools make monitoring and adjusting pricing a cinch, from creating group discounts and package rates to instant overrides. Yield management functionality allows you to automatically adjust prices based on predetermined occupancy rules — talk about a time saver! If you haven't already added a commission-free online booking engine (OBE) to your property's website, this is your first order of business. Integrated with the PMS, reservations made by guests using the OBE are automatically updated in the PMS, and live rates and availability are always displayed online. Not only will you save valuable employee time from taking reservations by phone and email but today's guests expect (and many even prefer) to book online. While OTAs are a great way for guests to find you and book online, why not offer your own online bookings and save on commissions? Speaking of OTAs, you'll also save time by integrating your OTA channels or channel manager with your PMS to synchronize live inventory, rates and availability across channels, instead of managing each separately. Plus, all reservations coming through your channel partners are automatically updated in your PMS so no matter where guests book, they always have access to up-to-date availability. Integrating your PMS with your online distribution channels is a must for maximizing time and preventing overbooking. Housekeeping reports: While a PMS cannot perform housekeeping duties, it can make housekeeping processes more efficient, which is essential with a lean staff. With a mobile housekeeping report, staff can check their housekeeping schedule using their own mobile phones, to see which rooms are vacated and ready to be cleaned and to mark rooms as clean as they go, adding housekeeping notes and maintenance alarms as required. The front desk is kept in the loop in real time with the same system. Furthermore, checklists for each room keep staff on track to ensure nothing is overlooked — because as you know, when it comes to cleanliness, guest standards are higher than ever before due to the pandemic. Mobile keys: Keyless entry is an elegant accompaniment to online registrations and check-ins. While it may seem small, keyless entry technology removes the headache of keys altogether, whether it's actual keys or cards. No more sanitizing, organizing, re-setting, or distributing. With keyless entry system integration with your PMS, guests can simply unlock their room door with their mobile device. Along with online check-ins, keyless entry integration allows guests to bypass the front desk altogether! Imagine no guest lineups at the designated check-in time and no key drop-offs at check-out. Did we just hear a sigh of relief? Save time, resources, and money by employing smart room technologies. Allowing guests to adjust room temperature and lighting with their phones puts comfort into the palm of their hands. Better still, IoT offers the ultimate in personalization with room light levels that adjust with the time of day, and keeps the room temperature at exactly the right level — automatically. This kind of efficiency decreases demand on housekeeping and maintenance teams and helps with your sustainability initiatives. Chatbots: Hotel Chatbots are an excellent way to assist your online guests 24/7 without any extra effort from staff. Integrated with your hotel's website and/or within your guest messaging app, an AI or rules-based chatbot can assist guests with booking, requests, FAQs, upsells, and local recommendations. Younger generations are the most comfortable seeking help from chatbots, with many guests preferring to search for answers this way than connecting with a real human — which frees up your human employees for in-person help. Robot room service: A couple of years ago, robot room service was exclusively seen as a novelty service to delight guests. But in the age of COVID-19, it's obvious to see the practical utility of employing robots by reducing human contact (and thus germs) and by reducing the need for bellhops. Because labor shortage is a trend that existed even before the pandemic hit, perhaps investing in robot room service is no longer pie in the sky. Isn't technology an amazing thing? Instead of providing a lack of care or impersonal service (a common fear about using technology), today's hotel tech provides hoteliers with a way to upgrade the guest experience even in the face of decreased staffing. If your property does not have one already, a robust and innovative cloud PMS like WebRezPro can set you on the path toward hospitality excellence and higher revenue, not to mention less stress.

6 months ago
In the age of technology, connectivity is critical to property and brand-wide success—and it affects every aspect of rising industry trends around security and mobile payments. To find the right vendors and put the right tech in place, you need the right information. You need to know how the tech you're looking at is going to integrate with the systems you already have in place. So before anything else, view the tech through the lens of your SOPs. What would a day in the life of your staff look like? Are there significant gaps in functionality or connectivity? If so, it's a no-go right from the start. If not, it's time to dig into specifics. Here are four key pitfalls for hoteliers to know and avoid in order to find success: 1. Hotels have more technology than ever—and when systems don't communicate, the business consequences can be devastating. Between your PMS, POS, and staff collaboration tools, there's plenty to worry about. Add in guest-facing tech and hotels can suddenly have more different solutions than time to sift through them. And if a single cog in the machine isn't working in conjunction with other things, it can be a disaster for operations. Before signing up with a new vendor, make sure what they're offering will integrate with the critical systems your property already uses on a daily basis. Your tech should maximize your staff's efficiency, not add extra stress or unnecessary steps. To further ensure a quality integration, look for a vendor that builds their integrations directly. A more advanced integration is much more likely to be certified or otherwise validated by others. 2. When operations suffer due to bad integrations and siloed data, the guest experience suffers as well. When systems don't communicate, information is either duplicated or never shared at all causing guest requests to never get fulfilled or get fulfilled twice. And this isn't something staff can be expected to handle or track. The reality is, many simpler integrations pass less information which creates a shallow and less efficient system. Make sure you are getting integrations with depth—the more information your systems can share the better. If you want to ensure the vendor you are looking at has effective integration and consistent guest satisfaction, go to the source. Ask to speak to a customer who is currently using the integrations you need. Get your questions answered by someone who can vouch for how things affect the guest experience and day-to-day operations. 3. Security is absolutely essential to connectivity. Here's what to watch out for on that front. If a vendor declines a security audit, there's a reason. A good place to start is by asking if their integrations meet industry standards from organizations like HTNG (Hospitality Technology Next Generation) or OTA (OpenTravel Alliance). Are they directly involved with those industry organizations? And find out if they have regular security audits. No confident vendor declines a security audit. They aren't easy for anyone, but they're necessary and they exist for a reason. You need to know if their system is secure. Declining an audit is a huge problem and an indicator a vendor may not be all they say they are. Seasoned vendors will understand that request from the beginning. 4. Payments are among the highest levels of integration to achieve and the thing everyone wants right now. Payments are the most in-demand integration: are the vendors you're looking at prepared? If a vendor has payments capabilities right now, that's an indicator they're advanced and up to speed on the latest developments in hospitality. Ask: Do they process or facilitate mobile payments—namely, do they leverage a PCI-compliant payment gateway that has authorization and settlement capabilities specifically for lodging? If they do, huge green light. If not, a little worrying. Beyond the overall importance of connectivity and how it affects trends like security and payments, buyers should be looking for a trustworthy vendor above all else, and knowing which questions to ask during the buying process plays a key role in determining that. So there you have it: those are some of the red flags you should be watching for—but what are the green flags? If you want to find a vendor partner that goes above and beyond, there are two quick things to check for: a dedicated team for integrations and a product roadmap that demonstrates ongoing commitment to innovation. If a vendor has both of those things, they're likely not just good at what they do, but great at it. For more in-depth vendor questions, check out 10 Questions to Ask Vendors Before Your Next Purchase.

9 months ago
Will 2021 see the return of travel? As vaccinated populations grow, many international governments are looking to energize the travel industry with discussions around "vaccine passport" programs and the reopening of borders ahead of the all-important summer tourist season. As the year progresses, will there be a significant spike in demand for flights and hotels? And in which markets? Will road trips and outdoor destinations continue to be popular to accommodate social distancing or are travelers setting their sights on more exotic locales? It's important for hoteliers to prepare for a few different scenarios this year based on consumer confidence levels. To best capture available demand and ease travel-related concerns, hoteliers will want to focus on providing guests a clean, welcoming environment. Meet the Expectations of "Generation Clean" Cleanliness will remain a top priority for travelers this year and will weigh heavily in their decision to book accommodations. In a recent traveler survey, 2 out of 3 people say COVID-19 prevention measures are very important to know before they book, while only 25% say price is the key driver behind selecting their next destination. That means the "Generation Clean" traveler is prioritizing health and sanitization in booking decisions and wants to feel the property is doing enough to ensure their safety. As a hotelier, make sure to communicate the cleanliness standards and protocols your property has put in place. Add these details to your website and booking engine to make the property more attractive to shoppers. Pre-arrival emails that highlight specific safeguards your property is implementing, and what type of experience guests can expect onsite will be welcome and appreciated. Provide Stress-Free Contactless Experiences Expectations for contactless experiences such as keyless entry, mobile check-in/out, and automated service requests were already on the rise before COVID-19. Current social distancing guidelines have accelerated the adoption of contactless technology and digital experiences. Contactless experiences not only drive convenience, but 62% of guests prefer to check-in and out through a hotel app. The introduction of these digital touchpoints can also provide hoteliers with opportunities to drive ancillary revenue and collect more actionable data to deliver memorable experiences. For example, if you know your guest has checked into their room via the property's mobile app, perhaps consider sending them a text message or push notification to see if they'd like to order contactless room service. These digital interactions are a welcome addition to travelers' experiences and lets them know you are still offering attentive service, even though your staff is not immediately visible. Personalize Each Step of the Guest's Journey Hoteliers are discovering that loyalty is evolving beyond point-based reward programs to entice repeat bookings. COVID-19 has advanced the pace of technology adoption to build better guest experiences. With low room rates in abundance and high uncertainty around travel guidelines, non-price factors such as trust and the ability to deliver safe and memorable experiences are increasingly driving booking behavior. In fact, 79% of consumers say they are more loyal to brands with higher levels of personalization. Every pre-trip questionnaire, email, digital service request, or mobile purchase is a building block for a personalized experience. But hoteliers need integrated systems to make true personalization a reality. By leveraging centralized data across your technology stack, hoteliers can convert guest preferences and profile details into actionable information for service delivery staff. After all, a personalized experience is a differentiated experience that can ultimately earn you a lifelong customer. In a world where travel is evolving rapidly, some consumer expectations and behaviors are sure to become standards. Hoteliers need to take bold action to embrace these changes and elevated expectations for cleanliness, contactless experiences, and increased personalization. By focusing on integrated technology to deliver these priorities, hoteliers will ultimately drive more demand for their business and deepen their connection with guests.
Load more
Recent Mobile Key & Keyless Entry News & Community Updates

1 month ago
INTELITY®, the provider of hospitality's most comprehensive guest experience and staff management platform, today announced it has been recognized as the World's Best Hotel Digital Key Solution Provider and the World's Best In-Room Tablet Provider by the World Travel Tech Awards 2021. The World Travel Tech Awards is the sister event to World Travel Awards, currently celebrating its 28th anniversary, reviewing the best in hospitality and tourism. The inaugural World Travel Tech Awards competition celebrates the full spectrum of the global travel technology sector, where the world's top travel, tourism, and hospitality technology brands were nominated across 86 categories. Votes were cast by travel industry professionals and consumer travel buyers. "Our winners represent the very best travel and hospitality technology brands from across the world and my congratulations to each of them," said Graham Cooke, Founder, World Travel Awards. "They are all playing starring roles in leading the travel and tourism recovery, and INTELITY's has stood out in 2021 as the best of the guest experience providers." The World's Travel Tech Awards winners were unveiled at a virtual awards gala December 14th, following a nearly year-long nomination, selection, and voting process chaired by travel industry professionals. INTELITY takes the top honors in both categories the platform was nominated in – Hotel Digital Key Solutions Provider and In-Room Tablet Provider. Both solutions are powered by INTELITY's comprehensive guest experience platform and are utilized by top brands, iconic independent hotels, boutiques, and casinos worldwide. "We are very honored to be recognized by World Travel Tech Awards, as well as our peers, for our Digital Key and smart room tablet solutions, especially starting awards season and coming out of a very difficult period for the hospitality industry," commented Robert Stevenson, INTELITY CEO. "These awards further our position as the leader in guest experience technology, enabling hoteliers to deliver a modern digital guest experience that travelers expect both on and off property." View the winners' profiles for all categories, including INTELITY Mobile Key and INTELITY Smart-Room Tablets at worldtraveltechawards. Or, for more information on the INTELITY platform or to request a demo, please visit INTELITY.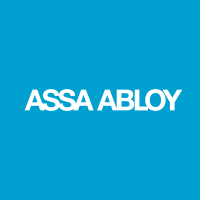 1 month ago
ASSA ABLOY Global Solutions, a leading provider of advanced security technology for the hospitality industry, has announced the successful adoptions of Staff Safety and Hotel Asset Management with the implementation of Vostio Location Solutions at The Westin Fort Lauderdale, a property managed by TPG Hotels and Resorts. Leveraging ASSA ABLOY Global Solutions' industry-leading technology, The Westin is able to ensure the safety and convenience of guests and staff alike while boosting operational efficiency. The Westin's decision to implement Vostio Location Solutions came from its goal to ensure a rapid response to the precise location of an emergency and to provide endangered hotel employees with immediate support. Equipping all employees with their own alert device, the property can instantly pinpoint the exact location of a staff member in distress. Using industry-leading Bluetooth-based beacon technology and innovations in cloud technology, the Staff Safety device can transmit a signal to first responders via text message, including relevant room and floor information to ensure swift response times. Using an escalation procedure, Staff Safety ensures that a timely response is always achieved by issuing alerts to more senior personnel on unresolved employee safety threats still requiring immediate attention. "In a hotel environment, it's imperative to provide employees with the most advanced safety and security features possible," said Ryan Minton, General Manager at The Westin Fort Lauderdale. "Our top priority was to identify a solution that would reassure our staff that in an emergency, they would always have a lifeline. With Vostio Location Solutions, our staff is now equipped with a solution that not only allows us to enable the appropriate response measures without wasting vital minutes, but also ensures that we always exceed property safety regulations." Through the use of AI and Bluetooth sensors, the integration of Vostio Location Solutions also equips The Westin with advanced asset locating technology. Using the Hotel Asset Management feature to identify the location of the property's luggage carts in real-time, The Westin can now provide guests with easier access to luggage aids by ensuring abandoned carts are returned to the property lobby. When deploying Vostio Location Solutions, which can be implemented as a component of Vostio Access Management or as a standalone solution, properties can use the geolocating capabilities to identify the exact location of room service trays, AV equipment, bulk inventory, baby cribs and more. Both Staff Safety and Hotel Asset Management are set to be exhibited at the upcoming HITEC Dallas tradeshow, taking place September 27-30. To schedule a demo of Vostio Location Solutions during exhibition hours at booth #3205, please contact Riise Walker. For more information about ASSA ABLOY Global Solutions and its comprehensive line of electronic in-room safes and locking solutions for the hospitality industry, please visit our website.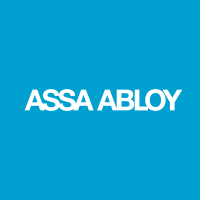 1 month ago
ASSA ABLOY Global Solutions with its leading expertise in hotel security and guest experience innovation, has been selected by the Mercure Timisoara to provide its guests with the highest standard in safety, convenience and personalization with the implementation of VingCard Allure door locks and Mobile Access. Recently opened to guests and providing several firsts for the Romanian hospitality market including the obtaining of BREEAM certification, Mercure Timisoara with the addition of VingCard Allure is further able to achieve its goal of blending traditional Romanian-inspired décor with the latest in modern and smart room innovation that the industry has to offer. With the core objective being to design a hotel that could match or even surpass guest expectations for enhanced comfort and instant personalized service, project leadership sought out a security access provider that could seamlessly integrate its solutions with other platforms to provide the ultimate in smart room convenience. The decision to work with ASSA ABLOY Global Solutions was made not only because the company is recognized as a leading provider in both Romanian and global markets, but because of its ability to provide the only solution that could meet all of the properties needs with VingCard Allure. A sleek and stylish customizable LED panel that is implemented adjacent to guestroom doors, VingCard Allure is equipped with the latest in RFID security encryption technology while being capable of fully integrating with a hotel's Guestroom Management System (GRMS). This allows Mercure Timisoara to a determine when a guest first enters the room, with in-room IoT-based amenities such as lighting and thermostats able to automatically adjust to ensure that each guest experiences a welcoming environment from the moment that they arrive. Such an integration can also be leveraged to significantly lower a hotel's energy costs by determining when a guestroom becomes unoccupied and adjusting amenity settings accordingly. Using in-room supplied tablets, Merucre Timisoara guests can even use VingCard Allure to instantly post housekeeping or do not disturb notifications to the hallway-facing panels, ensuring that staff are always aware of a guest's current needs to maintain high satisfaction levels. With VingCard Allure's full compatibility with Mobile Access, Mercure Timisoara can also achieve its goal of providing guests with the ability to take full control of their experience via mobile app by using personal devices to digitally check-in and gain room entry. Able to completely sidestep the need to visit the front desk upon arrival, the hotel's guests can instead begin to immediately enjoy their hotel stay while also enhancing social distancing abilities and reducing exposure to shared surfaces. Designed using Seos technology, Mobile Access further maintains a priority on guest safety by using the industry's highest encryption standards to create, transmit and store digital key information on guest devices. "We set many high expectations in creating a hotel experience that could provide the perfect combination of design elegance, technological modernity, unmatched convenience and enhanced sustainability," said Flori Cojocaru, General Manager at Mercure Timisoara. "ASSA ABLOY Global Solutions has proven its industry-leading expertise to us by designing a solution that can seamlessly and simultaneously cater to all such needs. VingCard Allure not only accentuates our property's unique style but also provides us with the means to adopt the latest standards in enhancing guest comfort and peace of mind with Mobile Access along with its compatibility with the latest in smart room technology. In our commitment to maintaining an environmentally friendly location, solutions implemented within our building such as VingCard Allure also played a role in Mercure Timisoara being named the first BREEAM certified hotel in Romania." In addition to several other company solutions, VingCard Allure is certified with an environmental product declaration (EPD) that offers full transparency on how the life cycle of a product can impact the environment. Undergoing an in-depth review to verify compliance with international standards, VingCard Allure can assist in the achieving of sustainability goals by providing hotels with credits or points towards obtaining BREEAM, Green Globes and LEED certification.
Load more
Mobile Key and Keyless Entry Category Overview
Why do hotels need mobile keys and a keyless entry system?
A Mobile Key is a digitally encrypted ; that resides on a mobile device, smartphone, tablet or wearable key fob, allowing the authorized user to gain access to secured doors or other physical or digital access points within a property. The advancement of this mobile technology and its successful application of digital keys within the hospitality industry has led to a rapidly growing trend toward Keyless Entry. This innovative solution allows hotel guests to check in and access their assigned guest room immediately upon arrival via smart lock, unlocking the door with their mobile device via the Mobile Key and thus eliminating the need to visit the front desk. Some mobile keys operate via touchscreen keypad and others via bluetooth smart key.
The solution works by generating an encrypted digital key that is transmitted to users' smart devices and safely stored in a key vault on a mobile app. When presented to the appropriate door lock, the app then transmits digital key information over a secure communication channel, ensuring that only authorized users are able to gain access. When Keyless Entry is implemented at a property, both guests and authorized staff members enjoy the convenience of using their smart device as a secure key to access assigned areas of a property without the need to carry or keep track of a separate physical key.
For info on mobile key trends, questions that you should ask vendors and more download the 2020 Hoteliers Guide to Keyless Entry for Hotels
How can keyless entry help hotels improve profitability and efficiency?
Guest Convenience: A key benefit for hotel guests is the convenience of using their own smart device as a secure room key to access their room, eliminating the need to keep track of a physical key and the worry of losing it. It also saves time for guests by allowing them to check in remotely and go directly to their room upon arriving at the property, skipping the queue at the front desk.
Increased Security: In addition to the advanced digital encryption that is built in to Mobile Keys, the solution provides added security, since a guest's smartphone is less likely to be misplaced than a plastic keycard and typically is password-protected by the user, providing a secondary layer of digital security. Should a guest lose their phone, Mobile Keys can typically be instantly revoked through the system and reassigned in real time by the hotel staff. Remote keyless entry can enable your hotel team to improve security via security system and access remote control and manage access even when off property.
Added Revenue Opportunities: Mobile Key solutions are typically app-based, allowing hoteliers to offer and promote a variety of revenue-generating amenities, services and offers to maximize ancillary room revenue. This, includes room upgrades, internet, room service, restaurant & spa bookings and other optional on-property offers. Since the Mobile Key is used often by the guest to access the room, it encourages download and frequent use of the app, maximizing the resulting revenue opportunities available within the app.
What are the most important features of mobile keys for hotels?
Future-proof Technology: When comparing Mobile Key solutions, hotels must bear in mind whether a particular platform can provide a level of security that meets the highest industry standards, and that it can be easily and affordably updated as technology evolves. The provider they choose should have a track record on innovation and timely release of the most advanced upgrades, as relevant and reliable new security technologies emerge. Keyless locks are mainstream in home security to open door handles and are increasingly being used beyond the smart home. Hotels can future proof their properties by staying up to date with the latest in home technology trends.
Flexible and Modular Solutions: As each property has different needs for security and locking solutions, hoteliers should select a Keyless Entry locking system provider that offers various ways to implement the solution, either via integrated software, though a hotel's own mobile app or through certified third-party providers.
Training and Onboarding Capabilities: As a relatively new technology, the success of Mobile Key and Keyless Entry at any given property is highly dependent upon its adoption by staff and guests. Hoteliers considering implementing Mobile Key should identify a partner that offers adequate consultation, training and educational materials on how to implement and use the system, as well as how to encourage its use by guests, in order to get the best ROI.
Financial Security and Backing: Due to the rapidly growing demand for Keyless Entry, there are many providers in the marketplace today and many others emerging. To ensure the most reliable and stable solution, hoteliers should seek out providers that are backed by a trusted and financially secure company that has a long history of success and support in the industry.
Service and Support: Coverage Since the hotel industry is a global one, properties and groups - especially those with properties in more than one region - should make sure their chosen vendor provides adequate service and support in every property's local area. It is therefore best to choose a global provider of Keyless Entry and Digital Key services to ensure the best ongoing support.
What makes a great keyless entry experience for hotel guests?
Hotel guests save valuable time by skipping the front desk and going directly to their rooms and unlocking the lock with their own smart device. They also enjoy the convenience of not having to keep up with a physical key. Mobile Key also reduces the workload at the front desk, freeing up staff to concentrate on more valuable guest services and engagement. Guests also benefit from increased security since Mobile Keys are housed on the user's personal smart device, which is typically password-protected, it is inherently more secure. Digital keys are also encrypted to ensure that only authorized users can gain access to a guest room or other assigned areas.
For info on mobile key trends, questions that you should ask vendors and more download the 2020 Hoteliers Guide to Keyless Entry for Hotels