Learn how Kevin Brown went from Guest Services Manager to Product Marketer at a $30B dollar hotel tech company in under 4 years
By Jordan Hollander
Last updated January 26, 2022
8 min read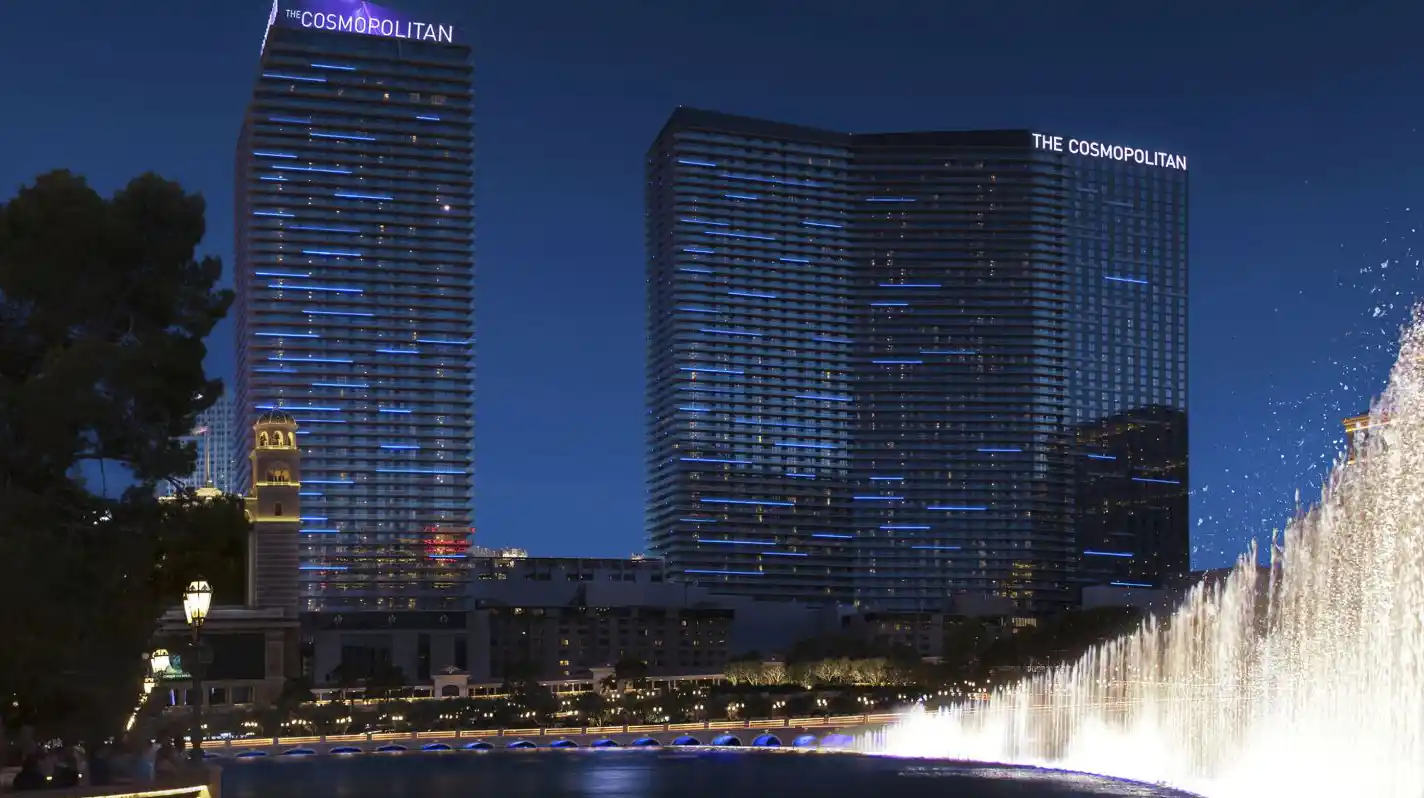 Working as a front desk agent at a hotel is insanely hard work.  Hotel guests have extremely high expectations: they want to be checked in fast, they want amazing service, a 24/7 smile and they want to be upgraded to the best room for free.  They want you to know everything about them but not too much that it's creepy. They want friendly conversation but they don't want you to talk too much. Check-in systems break down, reservations are lost, overbookings happen and so much more can go wrong that is completely out of your control.  All that said the buck stops with you as the front desk agent. Rarely will guests ever call your GM to tell them how great you were but they are quick to let your boss know when you've messed up in their eyes.
So you're frustrated and stressed behind the front desk - what do you do?
If you're anything like Kevin Brown you'll find your passion and put in the work to follow your dreams.  Today Kevin Brown is a Product Marketing Manager at Amadeus Hospitality, creator of global hotel management software like Delphi Sales & Catering, HotSOS operations software and core GDS solutions for hotels.  Most front desk managers and housekeeping managers would think that Kevin's role today is out of reach.  The good news is that your successful career as a technology executive is completely within reach.
To get there you'll need curiosity, outside the box thinking, self guided learning and lots of hard work while your colleagues are going out for drinks after their respective shifts.  
Here at Hotel Tech Report we've recently documented similar career rises like how Matt Welle parlayed his role as a Hilton sales rep into becoming CEO at Mews Systems, one of the hottest technology startups in the hotel software space and creator of a leading property management system for hotels.
"What I wish I understood far earlier in my hotel career is that the hotel and travel industry actually set the standards of service for every other industry out there. The skills you develop in hotels DO translate, and frankly what you learn about service in the hotel industry is cutting edge." ~Kevin Brown
Kevin began his career in hotels at the Cosmopolitan Las Vegas, a property known for its sophisticated technology integrations and infrastructure.  While at the Cosmo, Kevin took every opportunity possible to learn about the technology under the hood of the hotel. His unquenchable thirst for knowledge led him into learning the intricacies of every system in the hotel and developing a clear understanding of what was working as well as what wasn't.  Kevin took advantage of his role at the hotel to build relationships with technology companies, he became a power user of their products and they began learning from him as much as he was learning from them.
When Kevin first met the Customer Experience Manager at Amadeus Hospitality he knew that's where he wanted to be.  Kevin's story is an incredible journey that demonstrates how you can leverage your role behind the front desk into a successful technology career so we interviewed him to learn tricks and tips for hoteliers who are thinking about a career in technology down the line.  Remember to build close relationships with your existing technology vendors, try lots of different technology products and never stop learning.
Can you tell us about your career background in hotels?
My career in hotels is quite odd since I only worked in one hotel before I became a part of the tech industry.  I originally came from the marketing and production world of the music industry. It was by happenstance stumbled upon an opportunity at The Cosmopolitan of Las Vegas.  During my time there I was able to hold almost every major departmental role in the hotel division; both traveler facing and back of house areas. What I enjoyed most about working in hospitality was the blending of so many cultures and nationalities and how much I could learn from people.  The only part I dislike about the hotel industry is that it is the most overworked and underappreciated industry. What every hotel industry professional has to go through and deal with on a day to day basis is astounding. To create memorable experiences for travelers is truly nothing short of extraordinary, and yet a majority of the time the only feedback hotel staff get from travelers is negative.  Many travelers do not get to peek into how much talent and effort goes into making their stay amazing, and I think hotel staff like room attendants and call center managers deserve recognition for that level of service.
What was one technology that you couldn't live without while working at the front desk?
I could not live without any tech that automated my work processes and ability to quickly turn data into knowledge.  Manual process and effort is the absolute bane of our industry, and with the rapid evolution of traveler and group expectations for personalization and quick response times I do not know what I would've done without those empowerment tools.
I was lucky enough that I was immediately introduced to technology the moment I stepped foot into the hotel industry, and I feel like I was exposed to cutting edge stuff like chatbots, task automation, and traveler profiling years before hoteliers even knew about it.  When the Cosmopolitan opened, the vision of tech integration was a key foundation to the success of the hotel's brand.
What would you say is the most widely held misconception that hoteliers have about technology?
I think the single biggest misconception is that hoteliers think the solution to their traveler personalization problems is to invest in traveler facing technology and create an omni-channel experience.  The biggest problem hoteliers face is actually their staff turnover. What is the point of having traveler facing technology, without experienced staff that have the right technology to empower them to deliver on the brand experience?  Your staff must always come first if you want to truly personalize and fulfill your brand promise. This means hoteliers need to balance their traveler facing and staff facing investments more effectively.
Tell us about your journey from hotelier into the technology industry.
I am 100% a geek and love keeping up with the future of technology.  Once I got into hotels, with an immediate exposure to technology, it became a goal of mine to inevitably work with hotel technology.
When I was a customer many vendors just wouldn't listen to the real pain points that my teams had.  Many vendors that I was exposed to were just trying to sell their technology without showing me what value they were bringing to solve an actual problem that we had.  I developed a strong point of view on what great vendors did and what bad ones did so that I could start adding value and also to help me identify where I'd ultimately want to work.
When I met my CEM (Customer Experience Manager) with Amadeus, he and I struck a solid relationship that built over time into a really strong partnership.  When my CEM decided to get back into hotel operations, he asked me if I wanted to replace him. Every staff member I met from Amadeus was solely focused on solving problems for their customers.  After my interview with my soon to be leaders, and learning that almost every one of my teammates worked in hotels in the past, I knew I had found my new home. The rest is history!
What was the most challenging part of moving from hotels into technology?
There really was no challenge for me.  For me, the adjustment was so surreal to see how greener the side of this world is that suits my passions when compared to the constant, fast-paced nature of hotel operations in Las Vegas.  I have to admit, I am lucky beyond measure to let my inner geek out, travel, meet incredibly brilliant people I can learn from, and tell stories that have real meaning for our industry.
You obviously loved Amadeus as a customer even before you worked there, what is it that stood out to you about the company?
Hospitality is all about the human connection and a property's ability to deliver positive experiences for guests. Amadeus' technology solutions provide cloud-native capabilities for the Central Reservations System, Property Management System, Sales & Event Management, Business Intelligence, Media, Guest Management solutions, and Service Optimization. These solutions not only cover the entire life-cycle of a guests' journey, but offer properties the added benefits of usability, functionality, and visibility into guest data. This represents a game changer for the industry, as venues commonly work with multiple technology vendors and have fragmented views of their guests.
Imagine that you're going to open the hotel of your dreams tomorrow.  What kind of hotel would it be?
My dream hotel to open would be independent, targeted at middle upper to luxury travelers.  It would be small with about 75-100 rooms in the heart of Chicago or Las Vegas that catered to music, art, and entertainment with a 40's-50's post modern flair.  I would also ensure that the property had tactful touches of advanced technology bordering on science fiction levels of experience. I would love to find the right way to bring back the big band era style of hospitality.  That post-modern design, and the elegance back then was so timeless. Pairing that timelessness with technology would really be unique in a market so saturated with the same kinds of offerings. I would name it The Indigo.  Not only do I enjoy the color, but indigo dye has a really interesting history and it was one of the largest influencers in the globalization of the world.
From a technology perspective I would focus on building the hotel with the best infrastructure out there so it was future proof for the next 10 years like fiber lines, BLE, mesh sensors, and building management automation.  Otherwise, if I didn't I would have to keep upgrading every other year or so which is so much more expensive in the long run. I would actually highly limit traveler facing technology, and be tasteful with what channels and tech travelers were exposed to.  I would then invest in the best staff facing development tools and technology money could buy to ensure that  my staff could work smarter and not harder. I believe staff should always come before the guest, so I would want make every effort to ensure my staff to have every tool they need to easily conduct their day, maintain building integrity, and have knowledge about any traveler they interact with to make the ecosystem engaging and meaningful for both staff and travelers we would host.
What's one piece of advice you have for hoteliers who have dreams of working in technology one day?
Surprisingly, there are many hospitality tech vendors out there in the world with a majority of staff that have never worked for a hotel a day in their lives.  Because of this problem, I think we actually need more hoteliers to move into the tech space than ever before. Thankfully with Amadeus, I am surrounded by decades of hotel experience between my teammates, but almost everyone I work with shared a similar sentiment when they were in hotel operations. Many hoteliers think the moment the work in a hotel, they are sucked into a vacuum of an industry they cannot get out of, and that their skills cannot translate to other industries because travel is so specific.  What I wish I understood far earlier in my hotel career is that the hotel and travel industry actually set the standards of service for every other industry out there. The skills you develop in hotels DO translate, and frankly what you learn about service in the hotel industry is cutting edge. It takes years for other industry sectors to adopt hotel industry best practices, so you have more to your advantage than you think.
What's one podcast, newsletter or book that you recommend hoteliers read if they'd like to eventually move into tech?
Read everything by Malcolm Gladwell.  Blink, The Tipping Point, David and Goliath, read all of his stuff. His work opened my mind to new perspectives about how to help others, learn, and gain a greater understanding about what it means to be in service to others. Hospitality is about engaging with people, and dealing with human problems.  There is no uniqueness to the problems hoteliers face every day. Travel technology needs as much humanity as possible because travel is all about connecting with a place, with people, and with yourself.
What is your favorite hotel in the world?
As much as I have thought about this, I honestly cannot pick a favorite hotel in the world.  It is just too hard because every great hotel I have stayed at has always offered something different that I enjoy.  Each one stands out in its own way. However, I can say this: I think the best hotels in the world are the ones that anticipate my behavior and needs based on what they know about me, especially if they greet me by using my name.
What is the most exciting technology you've seen in the hotel tech space that is not built by your own company? Why?
Mesh networks and beacon technology.  I think that is one of the most impressive future hardware developments not only for hospitality, but for the world.  While it is an extremely fine line – where many data collectors have pushed the creepy line to the edge with tech like this – I think that mesh network and beacon technology can truly enhance the lives of travelers and consumers alike.
What is one thing that most people don't know about you?
I am an identical twin.