Hotel Front Desk Software is Converging With Back Office Systems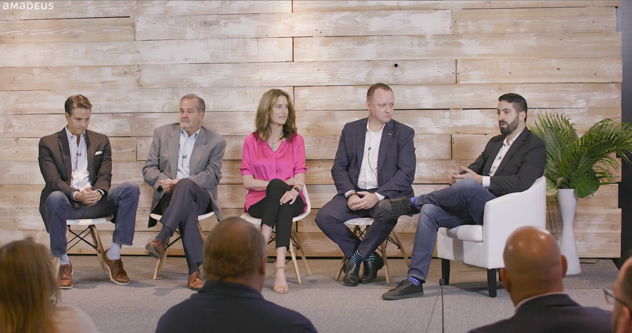 One of the fastest-growing trends in hospitality is the rise of integrations supporting hotel operations, yet many hoteliers are unaware of how technology partnerships can advance their goals. While much of the focus has been on the guest experience, hoteliers are now beginning to shift to staff facing technologies due to a rise in operating expenses and stagnant RevPAR. To understand more about this issue, Amadeus hosted a panel of partners and experts at the 2019 Amadeus Hospitality Customer Conference to explore how integrations impact OPEX costs, staff productivity, building maintenance, and guest engagement.
Moderated by Jordan Hollander from Hotel Tech Report, representatives from Zingle, Hilton Hotels, Assa Abloy, and Swire Hotels shared their views on integrations, implementation, and where technology is moving for staff and guests. Check out the videos and podcast below to find out how you can take advantage of integrating your tech stack to create better experiences for both staff and guests.