The future is here: how modern messaging enhances hotel employee and guest communications
By Hotel Tech Report
Last updated January 26, 2022
2 min read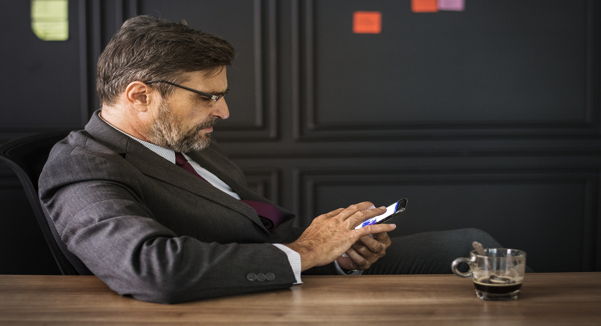 During a recent interview with Jon Albano, host of the Lodging Leaders podcast, HelloShift CEO Sudheer Thakur discussed how the hotel industry is shifting from print-based communications like logbooks, forms, and memos to modern messaging tools like newsfeeds, text messaging, and chat.
Thakur is the founder and CEO of HelloShift, an integrated messaging platform for hotel teams, managers, guests, and website visitors that was recognized by hoteliers as the #1 Staff Collaboration software in the 2018 HotelTechAwards.
A technologist by training, Thakur previously founded various Silicon Valley start-ups, including one that built a messaging app to connect travelers with locals. After he sold the company, he began thinking about messaging from a hotel perspective.
"There was a communications revolution going on then," he said. "A new category of business software was being created. Yammer brought Facebook-style newsfeed communications to businesses, making it easy and fast for employees to communicate in real-time. Things really exploded with the introduction of Slack, which integrated all business operations into the same feed. People loved it."
Thakur decided to develop Slack-style software to meet the unique needs of hotels. "Our first product offering was a staff collaboration tool designed to help staff communicate with one another across shifts and departments," he said. "It integrates social media features like newsfeeds, tags, and mentions with features like messaging, tasks, and checklists. It brings all staff communications under one platform. It's about operational efficiency."
Next, HelloShift introduced its guest messaging platform, allowing hotels to text guests before, during, and after their stay. Guests can initiate a conversation too. All messaging feeds into the staff collaboration platform. "It's an efficient way to deliver customer service and enhance guest satisfaction," said Thakur.
More recently, HelloShift introduced a website chat widget to target travelers and offer assistance during the pre-booking stage. All conversations are integrated into the HelloShift platform.
"People are looking at multiple sites when they're shopping for hotels," explained Thakur. "They have questions, and if someone is there to answer it puts the hotel ahead of competitors." He mentioned a hotel client that received group bookings within hours of installing the chat widget on its website. "The chat widget goes directly after the top line by increasing direct bookings," he said.
Asked what differentiates HelloShift from other software solutions, Thakur said, "When we were named #1 in the Staff Collaboration category in the HotelTechAwards, one thing stood out for hoteliers: ease of use. There's a lot of turnover in the hotel industry, and training staff to get up and running on software is time-consuming. With HelloShift, staff can be onboarded in five minutes if they know Facebook."
"But it goes much deeper than ease of use," he continued. "The key difference is our vision. In software-as-a-service, the vision matters. You're not buying what you're getting today—you're buying all the future versions of the same product."

"Our competitors are taking old-school ways of doing things like logbooks and digitizing them. They are solving the last generation's problems. HelloShift recognizes that there's a messaging revolution taking place in the world, and we are preparing hoteliers for the next generation's challenges.

"That shows up in the architecture of our product. We've taken messaging architecture and integrated it into hotel operations. Everything goes into one feed: staff collaboration, guest communications, and communications with future guests. We're leveraging people's familiarity with Facebook, building on it, and delivering a platform for the future.

"I'm excited for that future. When you're directly in touch with your customers, you are in a much more powerful position."