HT SCORE
82 out of 100
Hotel Tech Score is a composite ranking comprising of key signals such as: user satisfaction, review quantity, review recency, and vendor submitted information to help buyers better understand their products.
Learn more
Reviews Summary
Ranked #8 out of 55 in Hotel Management Software
Verified Customer Support
ResNexus's customer support processes haven't yet been verified by Hotel Tech Report.
Learn more
Most popular for
Bed & Breakfast & Inns

29 verified reviews

Resorts

13 verified reviews

Boutiques

11 verified reviews

Motels

10 verified reviews

RV Parks & Campgrounds

7 verified reviews

Vacation Rentals & Villas

6 verified reviews

Limited Service & Budget Hotels

2 verified reviews

Extended Stay & Serviced Apartments

1 verified reviews
ResNexus Overview
ResNexus is an easy-to-use cloud-based hotel management software that offers hoteliers a single login solution to help run their property simply and effectively. With ResNexus, you have a wide range of built-in features that are always in sync including a Mobile Friendly Website, ADA Compliant Booking Engine, PMS, Channel Manager, Contactless Checkin, Automatic Email and Text Marketing, Dynamic ...
Founded in 2004 | Headquarters in Salem United States | 35 employees
ResNexus is a cloud-based property management system (PMS) that saves your property time and money. ResNexus has all your property needs to increase bookings an...
Online Booking Engine
Booking Engine
The ResNexus booking engine lets you increase revenue and guest satisfaction by beautifully showcasing your rooms, specials, packages and upsells. Only ResNexus let's your guest shop by date or by special offer with an intuitive step-by-step guide which includes cart abandonment recovery. Collect vehicle information. Our booking engine also includes our exclusive Travel Protection option which provides your property a 100% reimbursement if the guest cancels last-minute due to illness including COVID-19.
Text Messaging CRM
Guest Messaging Software
Your guests are texting, now so should you. ResNexus Text Messaging allows you to send automated messages to your guests throughout all 5 stages of the traveler journey–Pre-Booking, Post-Booking, Pre-Arrival, Mid-Stay, and Post-Stay. In addition, you can increase your Google, Facebook and TripAdvisor reviews once they leave. Increase reservations and customer satisfaction by using ResNexus Text Messaging!
Contactless Check-in
Contactless Check-in
ResNexus makes it easy for your property to offer contactless check-in to your guests. They can review and sign your polices, extend their stay, make a payment, and more!
Automated Email Marketing
Hotel CRM & Email Marketing
Permission-based email and text marketing has become a vital part of business marketing, especially with email being one of the most affordable ways to deliver specials and promotions to your guests. ResNexus has built-in automatic email marketing that makes it easy to keep in contact with your guests and offer specials and promotions.
Text Messaging Reputation Management
Reputation Management
Using Text Messaging for review management is one of the most powerful reasons to get ResNexus Text Messaging because you can qualify your reviews. With ResNexus, you can qualify that the guest will leave a good review by asking them how their stay was. If they rate it 5 stars, ask for a review. If it was 4 stars or less ask them how you can improve.
Lightspeed Restaurant POS
Restaurant Management Software
Running your business has never been simpler with Lightspeed's restaurant point of sale solution and hospitality management tools that seamlessly integrate with ResNexus.
Travel Protection
Booking Engine
Protect your business from last minute cancellations. ResNexus Travel Protection is a limited warranty service that gives your guests and your business 100% refund if the guest has to cancel at the last minute due to an illness or health condition–including COVID-19 infection.
Group Reservations Pro
Event Management Software
When it comes to group bookings, trying to juggle many separate reservations across your property and keeping up with communication can be challenging. ResNexus Group Reservations Pro makes it easy to organize group bookings for weddings, family reunions, retreats, and more.
Automatic Yield Management
Revenue Management Systems
ResNexus offers yield management to make your pricing strategy simple and intuitive to implement. You can easily input a number of rules to automatically adjust your rates by a percentage or a dollar amount based on current occupancy and booking windows.
Other Products by ResNexus
What customers love about ResNexus
96% recommend
Expert Q&A and Partner Recommendations
Question:
What does this product or service do well?
Answer:
Knowledgeable, highly responsive and proactive...every person, from owner to developer to analyst, each is empowered to make improvements. There's constant review of processes that support continuous improvement process. We find Resnexus to be a highly agile and transparent and strategic partner.
by Adam Zembruski (Hospiamo) on April 17, 2022
Question:
What differentiates this product or service from the competition?
Answer:
Booking Engine, Intuitive Website design capabilities and content management system. The Cloud PMS is easy to use and the people at the company are always available and friendly. Constantly innovating and testing new ideas and products that support their client partnerships.
by Adam Zembruski (Hospiamo) on April 17, 2022
Question:
Based on your experience with this product or service, if you could give one piece of advice to a hotelier considering this product or service, what would it be?
Answer:
Call them, ask them about their process and background in development and small/medium hotels. Set up a Zoom call, and spend an hour asking them questions about what they've already developed and what they've learned and what their plans are for future development and growth.
by Adam Zembruski (Hospiamo) on April 17, 2022

References & testimonials

The staff, software, and services ResNexus has provided is more than we ever expected. Friendly, professional, knowledgeable staff . . . a pleasure with which to work. Highly recommend the company and...
Wallace Braud
Owner at the St Francis Cottage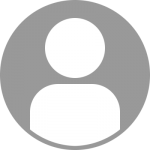 ResNexus has been a Great software, I've been using this for over a year now and I can say that it has helped me a lot mainly because some of the features that the software includes I wasn't able to d...
Oscar P
Operations Manager at the
Featured partners



Case studies


Bed & Breakfast & Inns in Langley
MARKETS SERVED
South America
Central America
Asia Pacific
Middle East
Africa
Antarctica
Oceania
North America
Europe
VERIFIED MARKETS
United States of America
Canada
Mexico
ResNexus Review:
The best way to streamline your bookings!
owner from Bed & Breakfast & Inns in Fredericksburg (United States of America)
What do you like most?
I absolutely love how easy this system is to use, but especially how knowledgeable and amazing their customer support is. It is so refreshing to be able to call a human and get a human on the phone when y...
What do you dislike or think could be improved?
I would love to have a way to automatically refund guests when they cancel prior to the cancellation window. Or at least an email with a button asking us if we would like to refund the money asap. With so...
On Jun 13, 2022 Nathan M. from ResNexus replied:
 Gianna,

Thanks for much for the amazing review! We take pride in offering some of the best customer... 
ResNexus Review:
One stop shopping opportunity for our rural lodge is making it easy to compete with the big dogs, and yet keep...
owner from Vacation Rentals & Villas in Bayfield (United States of America)
What do you like most?
Excellent customer service -Integrated back office, booking engine and marketing -ease of use - good tutorials and training videos - user friendly and intuitive design
What do you dislike or think could be improved?
One of the strong points of ResNexus is its continued committment to improvement. We are interested in learning more about an in-house Roku system, property security, cost-effective solutions for integrat...
On Jul 25, 2022 Nathan M. from ResNexus replied:
 Catherine,

We appreciate your kind words and high ranking review! Thank you for letting us serve yo... 
ResNexus Review:
WORTH EVERY CENT!
OWNER/OPERATOR from Motels in Cottonwood (United States of America)
What do you like most?
ERIC HANSEN WOULD BE MY ANSWER. NO MATTER THE ISSUE OR QUESTION, ERIC RESPONDS IN KIND AND IS VERY PATIENT AND HELPFUL. I AM NOT A VERY "TECHNICAL" PERSON AND ERIC HAS HELPED ME TO BETTER UNDERSTAND THE S...
What do you dislike or think could be improved?
THERE ARE SOME BUGS THAT NEED WORKING OUT. FOR INSTANCE, WHEN A GUEST CANCELS AT THE LAST MINUTE, WE ARE UNABLE TO BOOK THE ROOM FOR ANOTHER GUEST - THIS LEADS TO LOSS IN SALES. ALSO, THE NEW CALENDAR MAK...
On May 23, 2022 Nathan M. from ResNexus replied:
 Alicia,

Thanks so much the positive review. We always strive to provide a red carpet service experi... 
ResNexus Review:
Excellent training and onboarding!
Owner from Bed & Breakfast & Inns in Eastsound (United States of America)
What do you like most?
The Red Carpet Professional who was assigned to train me on ResNexus channel manager, Celso Pulido, was absolutely wonderful at training me, and blew me away with detail, follow through and patience. Cust...
What do you dislike or think could be improved?
The six week wait for website build is a bit long. I am switching from Think Reservations for channel management and Odysys (cloud beds) for website, and so far this is my only note for improvement- other...
On May 10, 2022 Nathan M. from ResNexus replied:
 Amanda,

Thanks for the great review and feedback for our staff. We apologize for the delay on your ... 
ResNexus Review:
Tj was very helpful!
Asst. General Manager from Bed & Breakfast & Inns in Brunswick (United States of America)
What do you like most?
TJ was very helpful while we were setting up our wifi locks-- he dove right in to the details and helped us find the best solution.
What do you dislike or think could be improved?
We hope that functionality will soon be introduced that will allow us to send automated marketing emails to a subset of rooms. We know you're working on it.
On May 23, 2022 Nathan M. from ResNexus replied:
 Thanks for taking the time to leave us your feedback and review. We appreciate your business! 
ResNexus Review:
Great Personalized software, with great support!
General Manager from Resorts in Milford (United States of America)
What do you like most?
ResNexus as a whole is the complete package needed to run your Hotel, RV park or Resort! The customer service is fantastic! Without their top notch customer service assisting us and giving us their undivi...
What do you dislike or think could be improved?
I love that ResNexus is ever evolving and listening to their customers! I have seen so many improvements made in these last two years that makes us so happy that we chose ResNexus as our management softwa...
On May 04, 2022 Nathan M. from ResNexus replied:
 Leslie, wow, thanks for the fantastic review! We appreciate your business and work hard to continue ... 
Monthly subscription (Flat)
Less than $500/month
Monthly subscription (/room/month)
$7/room/month - $10/room/month
Recent articles
ResNexus doesn't have any recent coverage yet
Recent press releases
ResNexus doesn't have any recent company updates, news or announcements
Resources & reports
ResNexus doesn't have any free e-books or reports available