10 Best Guest Apps
Hide add-on products
Add-on products are ones that must be purchased with another product and aren't available on their own.
Load More
Recent Hotel Guest Apps Articles

3 years ago
There are many great technology options available to use within your property, and the expectation for your guest engagement is at an all-time high. Technology has even been one of the top stories at the 2018 Winter Olympics in South Korea, including the engagement experienced by those in attendance. How to you decide, then, what technology works for your property and your budget?  Consider these points when you are bringing on new technology to help your decision process. Focusing on mobile engagement: Your property may vary in size, yet your guests will be moving around within it. This is where a mobile environment comes in. Don't keep your guests from experiencing your property and your technology via a familiar device. This includes your website and guest services engagement. Whenever you bring in a new technology, see how it works in a mobile environment. Creating an amazing guest experience: The true litmus test for whether you should add new technology should always be if it adds to the guest experience. Does the new technology help them provide feedback, take control of their stay, or quickly and easily order services? Is the technology easy to use and work as the guest would expect? Your guest will be happy to give you feedback, so be sure to test the technology and ask how the experience was for them. Capturing data to continue to optimize: One of the main reasons to have technology as part of the guest experience is to be able to capture data that can be used to tweak and optimize the experience. This takes out guessing and puts unbiased data in the driver's seat. Even a few data points can help move your technology strategy along for better engagement. As a final note, many technology companies provide training as part of an installation package. If you want to get the most out of the technology, be sure to leverage the training so you understand and use all the features available. Technology can be a powerful tool for guest engagement, and can make your property stand out.
Load more
Recent Hotel Guest Apps News & Community Updates

4 weeks ago
INTELITY®, the provider of hospitality's broadest guest experience and staff management platform, has signed a deal with Hutton Brickyards to implement the full INTELITY platform at the new retreat located in Kingston, New York. Opening in May 2021, Hutton Brickyards will provide mobile, in-room, and staff capabilities that optimize operations and eliminate friction within the guest experience in order to foster genuine relaxation and deep connections to nature. Hutton Brickyards is the culmination of a years-long restoration and reimagining of the The Hutton Brickworks Company, a family-owned brick manufacturer that operated for over 100 years as a cornerstone of the Kingston community in the Hudson Valley. Perched on the banks of the Hudson River, the hotel features 31 thoughtfully-designed guest cabins on a sprawling 73-acre campus that offers stunning river views and industrial architecture. To help guests become immersed in their surroundings and enjoy each part of their stay, Hutton Brickyards will also offer technology that puts guests in control of their stay and service—allowing them to bask in the resort's tranquility without disruption while effortlessly connecting with staff as needed. "Everyone has a different definition of what makes for an unforgettable stay, and it's essential that guests can tailor their experience to their preferences," remarked Jenni Loughman, COO of Salt Hotels. "Some would rather relax at the spa while others are looking for adventurous experiences. Some still have safety concerns and would like contactless service while others want to be greeted by staff members at the front desk. The INTELITY platform delivers digital convenience, contactless options, and personalization at every step in the guest journey—we couldn't be more excited about how it will elevate experiences at Hutton Brickyards for years to come." With both a mobile app and in-room tablets in place, contactless service and digital amenities will be available at every step in the guest journey. While preparing for their arrival, guests can download the property's app to get more information about the hotel, check-in from their phone, or even order food in advance of their arrival. Then, once they've arrived, they'll be able to skip the front desk and head straight to their room, activating a mobile key that gives them access to their private cabin. Once inside, an in-room tablet will greet them and offer yet another link to staff and service throughout their stay.   "Hutton Brickyards is not just preparing unforgettable accommodations, but also potentially the most ambitious slate of local activities and outdoor experiences we've ever seen from a property," said Robert Stevenson, INTELITY CEO. "With so much happening each day, we're excited that the INTELITY platform will serve as a critical connection point for guests—ensuring they're only ever a few taps away from everything Hutton Brickyards has to offer." Meanwhile, the technology will also allow staff to stay in contact with guests wherever they are on property—utilizing in-app and SMS messaging to notify them of special events and activities available to them as well as keeping them up to date on any service they've requested. At the same time, the INTELITY platform will source real-time feedback from guests that can lead to better service recovery and a smoother stay for everyone. Finally, automation and deep business insights will save staff time and propel constant process improvements, freeing up employee time so staff members can keep their attention focused on providing memorable, standout service to guests.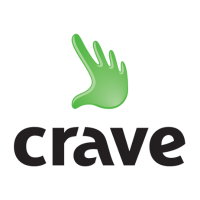 1 month ago
Crave Interactive, a leading global hospitality technology company, has signed agreements with Viceroy Hotels to provide digital room compendiums and in-room dining ordering solutions to the Viceroy hotel portfolio using its innovative AppLess™ solution across all their bedrooms. From chic suites in city centres to sumptuous villas in the Caribbean, Viceroy's hotel portfolio comprises 13 hotels today, with 4 more currently under construction. The roll-out has already begun with two hotels now benefiting from Crave's technology: Sugar Beach, a Viceroy Resort in St Lucia and Viceroy Chicago. Others will follow in the coming months. AppLess™ provides guests with easy access to in-room dining ordering, hotel information, digital compendium, Spa booking, and much more via QR codes.  The technology helps staff and guests maintain social distancing and eliminates the need to print paper in rooms as accessing the information is so simple and uses the guests' own smartphone. "We're delighted to have added Viceroy Hotel Group to our growing list of prestigious hotel clients. Our AppLess™ solution provides great services instantly to guests on their own mobiles without the need to download an App." commented Crave Chief Commercial Officer Tim Butterworth "We're seeing growing demand for our AppLess™ and ServeSafely mobile ordering solutions as they address many of the challenges faced by hotels today, including keeping content up to date and providing great service in a cost-effective way while keeping staff and guests safe."  

1 month ago
INTELITY®, the developer of hospitality's most comprehensive guest experience and staff management platform, announced today a new deal with Soaring Eagle Casino & Resort in Mount Pleasant, Michigan. The renowned property will implement the entire INTELITY platform, including a branded mobile app, mobile check-in, mobile key, in-room tablets, and GEMS®, INTELITY's staff suite. With the full platform in place, Soaring Eagle Casino & Resort will use the INTELITY platform to connect with guests and players before, during, and after their visit. Owned and operated by The Saginaw Chippewa Indian Tribe of Michigan, Soaring Eagle Casino & Resort is one of the top 50 casino-resorts in the United States, according to TripAdvisor reviews. With nine restaurants, an expansive spa facility, and over 500 newly-renovated guest rooms, the resort offers an upscale, family-friendly experience for all types of travelers. Meanwhile, the expansive 210,000-square-foot casino facility offers players thousands of slot machines and the widest variety of floor games available in the Midwest. The INTELITY platform's mobile app and in-room tablets are set to dramatically alter the guest experience at Soaring Eagle, delivering an unparalleled level of convenience for visitors at the property. Using the app or tablets, guests will be able to access hotel information, order in-room dining, make spa and restaurant reservations, contact staff with special requests, and select contactless service—accessing anything they need during their stay with ease. They'll also be able to use the app to check in when they arrive, use their smartphone as a room key throughout their stay, and check out on either the phone or tablet when they're ready to depart. "We couldn't be more excited to partner with Soaring Eagle Casino & Resort," said Ben Keller, INTELITY SVP of Sales. "This stunning resort has so much to offer guests—and now travelers will be able to access it all in just a few taps thanks to the INTELITY app and in-room tablets. That's exactly the kind of modern, contactless experience guests are coming to expect in 2021." Meanwhile, the resort itself will be able to leverage the INTELITY platform as a key connection point between the resort and the casino floor, sending guests targeted offers and notifying them of special events, helping drive guest engagement and revenue. At the same time, GEMS® will automate procedures and save valuable staff time—ensuring staff can remain focused on guest service, rather than administrative tasks. "At Soaring Eagle Casino & Resort, we've long prided ourselves on delivering an exceptional standard of service, but implementing the INTELITY platform will allow us to raise the bar even higher," said Amy Gates, Director of IT at Soaring Eagle Casino & Resort. "Between the self-service technology it provides to guests and the operational automation it offers staff, we'll be able to exceed expectations and elevate the guest experience in a new way."
Load more