HT SCORE
74 out of 100
Hotel Tech Score is a composite ranking comprising of key signals such as: user satisfaction, review quantity, review recency, and vendor submitted information to help buyers better understand their products.
Learn more
Reviews Summary
Ranked #7 out of 47 in Hotel CRM & Email Marketing
Verified Customer Support
SHR's customer support processes haven't yet been verified by Hotel Tech Report.
Learn more
Most popular for
City Center

1 verified reviews
Maverick CRM Overview
While other CRM systems only see limited information from third-party providers' systems, Maverick helps you know, recognize, and reward your best guests—no matter how they booked. Hoteliers using Maverick know their OTA customers the same way they know their direct customers. The robust, powerful guest management software gathers all guests' profile data from the Windsurfer CRS and aggregat...
About SHR
Founded in 1987 | Headquarters in Houston United States | 96 employees
Pros & Cons
100% recommend
Expert Q&A and Partner Recommendations
Question:
What does this product or service do well?
Answer:
The SHR team works well at working with their partners and clients, making sure that all know that they are not just a number. Knowing that each account and partner is different and that not all are one size fits all. As a partner with them, they work with us to find solutions that work for both...
by Sean Kline (StayNTouch) on March 23, 2021
Question:
What differentiates this product or service from the competition?
Answer:
Their products meet what hoteliers are looking for. They have areas that meet the needs of larger chain groups that have larger staffs for areas like marketing and Revenue management. While still offering great products and features for smaller independent hotels.
by Sean Kline (StayNTouch) on March 23, 2021
Question:
Based on your experience with this product or service, if you could give one piece of advice to a hotelier considering this product or service, what would it be?
Answer:
I encourage teams to work with their onboarding teams to understand what data flows from one system to the other. Work with those items so that expectations are met. By working with the teams together it allows all the expectations to be met.
by Sean Kline (StayNTouch) on March 23, 2021


Hotel CRM & Email Marketing
Internet Booking Engine, Channel Manager, Hotel Website design & development, Hotel Reservation Solutions, Marketing, Advertising, Hotel Consulting, Hospitality, and CRM

Hotel CRM & Email Marketing
Combine the power of a Hospitality CRM with personalized Email Marketing to drive revenue and build guest relationships.

Hotel CRM & Email Marketing
dailypoint™ - the only #realCRM. dailypoint™ is the leading Data Management and CRM platform for individual hotels and hotel groups.
View SHR alternatives
Find the perfect fit
Want to find out if SHR is the best fit for your hotel?
Take the Quiz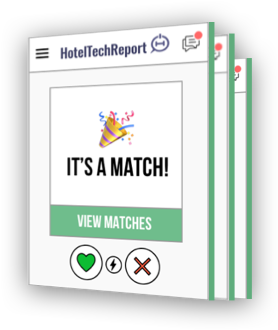 GETTING STARTED
Download the 2021 Hotel CRM & Email Marketing buyer's guide
Free download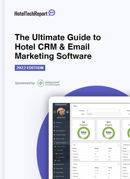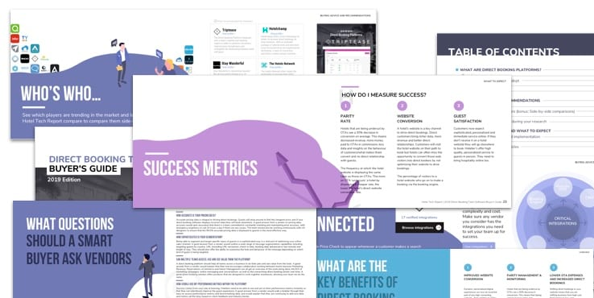 Centralized multi-hotel/multi-brand solution
Centralized data warehouse
Guest profiles
Personalized one-to-communication
WYSIWYG - HTML Editor
Template Editor
A/B Testing
Segmentation
Marketing Automation
Guest Feedback Module (comment cards/reviews)
Open API
MARKETS SERVED
North America
South America
Europe
Asia Pacific
Middle East
Africa
VERIFIED MARKETS
Low review volume alert
This vendor is 98% below the category average..
Declining share of voice
This vendor has fewer recent reviews than average compared to other top Hotel CRM & Email Marketing providers. It is advised that you ask for recent references before proceeding.
Maverick CRM Review:
Very happy with the product and functionality
Director of Revenue Management from Boutique in Charleston (United States)
What do you like most?
Windsurfer booking engine is a very flexible product. They are also very good at releasing new features to adapt and capitalize on emerging industry trends. The CRS handles everything I need it to and sea...
What do you dislike or think could be improved?
The system has a few quirks related to UI that could be improved, but nothing out of the ordinary for a typical technology vendor in the hospitality space.
Maverick CRM Review:
Very robust and capable CRS
Revenue and Sales from City Center in New York (United States)
What do you like most?
The developers of Windsurfer have built what many hoteliers do not even know they need: a centrally managed fully integrated platform for their distribution, revenue management and customer relationship m...
What do you dislike or think could be improved?
The features are great but fees add up. Would recommend if a tiered fee structure is developed according to the volume of business and the size of each hotel
SHR hasn't disclosed their pricing plans. It is advised that you ask for a reference to ensure competitive pricing
Property Management Systems
OPERA Hospitality Property Management Suite is a leading enterprise platform for hotel operations and distribution. It offers the comprehensive, next-generation capabilities hotels need to enhance guest experiences and improve operating efficiency.
View all (3 SHR Integrations)