Hotel Booking Software: How to Perfect Your Marketing Funnel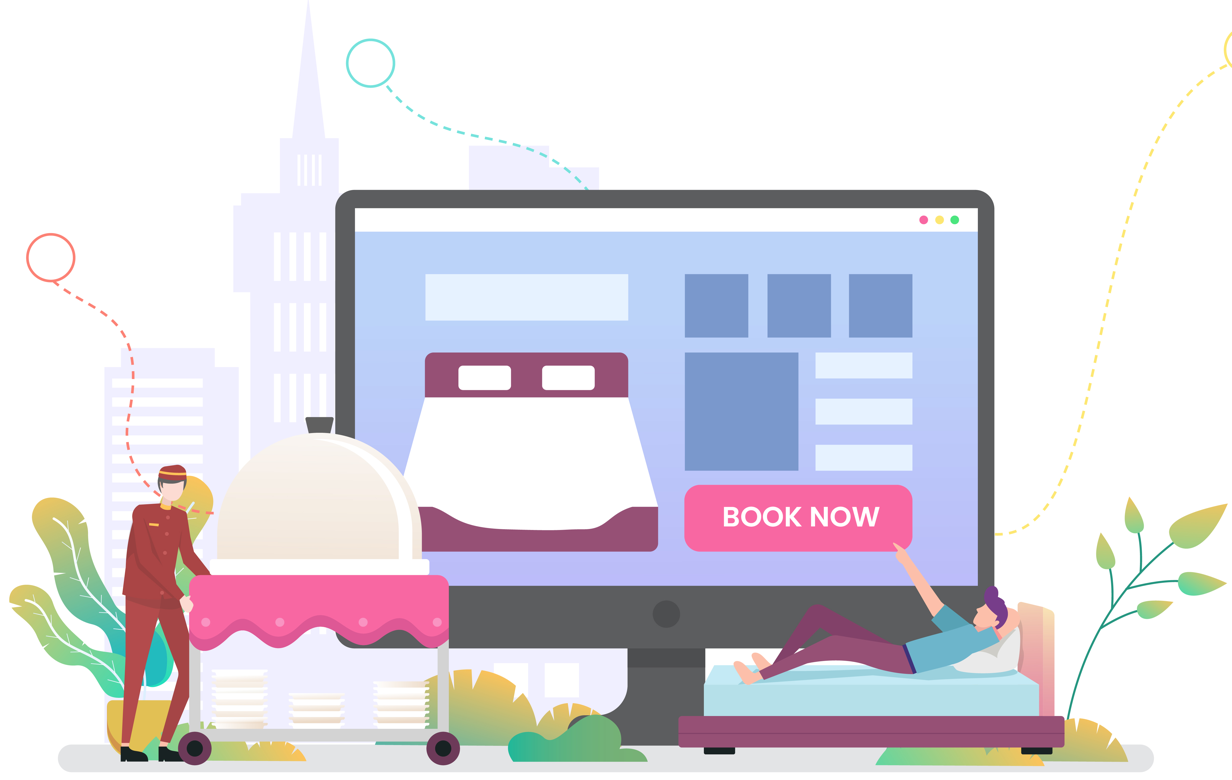 The growth in technology tools for hotels has complicated life for hoteliers. While it has always been important to bring potential guests into the conversion funnel, there are now many ways to both capture and convert lookers to bookers.
When considering the different ways to bring prospects into your hotel's funnel, it can be helpful to start with the goal and then look at technologies that accomplish that goal. This approach differs from other common vendor evaluation processes in one key way: it puts the goal first rather than the category.
Generally speaking you always want to start closest to the conversion event and work your way higher and higher in the purchase funnel. This means that you should start by analyzing your hotel's booking software to make sure that you don't have leakage (i.e. low conversion rates). Next you'll analyze your website and direct channel and lastly you'll explore ways to bring more visitors into that funnel once you've sealed up any holes.
In this method, we advise analyzing data across your business from channel mix to conversion rates to identify problem areas. Once you've identified these problems, prioritize starting at the bottom of the funnel and work your way up. We'll then explore the tools that can help solve each of these problems (hint: some tools may solve the same problem in completely different categories).
Below we'll outline the four main objectives of any hotel marketing strategy, we'll then dive into which software categories and providers can help shore up issues within each objective.
Optimize Website & Hotel Booking Software Conversion
When it comes to getting more direct bookings, it's all about the hotel website (and booking software or IBE). After all, a hotel with a buggy website and poor user flow will scare off many potential guests who seek a trustworthy booking experience.
Direct booking tools promise growth in direct bookings by increasing conversions on a hotel's website through price check tools, real-time guest messaging, smart segmentation, and pricing optimization. These direct booking tools offer a mix of capabilities, so it's best to evaluate each according to how your hotel prioritizes direct bookings.
Booking engines are a necessity for selling rooms directly. Without a modern and intuitive interface that's optimized for conversion, guests will go elsewhere out of frustration or suspicion. Look for a booking engine or hotel booking software with real-time inventory updates; otherwise, you risk double booking across channels.
Reputation management is more than just an operational tool: it's also handy for marketing. Most hotel reputation management solutions have the ability to feature previous guest reviews on your website; doing so can dramatically boost your conversion rate.
Virtual tours can help conversions. When potential guests consider a hotel, they want to be certain that the property is as advertised. Consider investing in a virtual tour to give guests piece of mind.
Drive More Traffic to Your Hotel Website With Paid & Social
Once a website has been optimized for direct bookings and conversion, the next step is to entice more potential guests to it. There's a blended approach to making this happen.
Content marketing is one of the most affordable ways to engage potential guests and to bring them to your website. With great content, you'll have an engaging website to attract visitors, as well as plenty to post on social media. Be sure to make your content relevant to your guest profile.
Social media is a challenging place but can deliver results when done right -- especially for distribution of the great content you've created! Social media is also a goldmine of consumer insights. Leveraging social media tools can bring you closer to your customers.
Influencer marketing continues to be a growth area for hospitality marketers. Inviting influencers to experience the property, or paying them to post about the property, appeals to hotels looking to reach particular demographics. These influencer marketing tools should factor into the mix, helping identify the right influencers and tracking the success of your campaign.
Digital marketing agencies are assets for those hotels that have enough budget to engage subject matter experts. Hotel digital marketing vendors use their experience across clients to build high-impact campaigns that can be quite intimidating to deploy solo.
Drive Retention and Return Visits
According to research from Bain & Co., the company that invented the Net Promoter Score, increasing customer retention rates by 5% increases profits by 25% to 95%. Statistics aside, it really comes down to customer acquisition cost for hotels. With each booking channel taking a large commission for bringing in a guest, it can be extraordinarily lucrative to re-engage former guests.
Loyalty programs are helpful assets to organize and track a comprehensive loyalty program for independents. The best technology will give you insights into your guest profiles, and help you craft the best offerings to each group. Read our article reviewing independent loyalty programs to decide if this option is right for your hotel or properties.
Email marketing is a critical piece of the loyalty puzzle. When evaluating email marketing tools, you want to be sure that it integrates with your existing loyalty program and hotel CRM tools.
Develop a Well Balanced Omni-Channel Distribution Mix
Third-party websites and metasearch are important pieces of any hotel revenue management strategy. As part of a cohesive approach that includes direct bookings, wholesale, and groups, these channels are valuable tools to shore up low demand periods and achieve overall revenue targets.
Metasearch and ad tech bring advanced reporting, bidding and inventory management to your third-party distribution strategy. These metasearch tools help hoteliers wrangle the complex web of metasearch campaigns, as well as integrating in real-time with existing systems to maximize profitable bookings without overbooking.
Review management software performs a critical function: it monitors your hotel's reviews for potential operational issues. Catching poor performance before it affects the guest experience means better reviews -- and a higher ranking in search results on OTAs and metasearch sites.
**
Want to get started today? Run an internal SWOT analysis for your hotel's marketing department to identify weaknesses and opportunities then use that analysis to inform where you invest resources.. Rather than comparing only direct booking tools to one another, for example, this process focuses on the desired outcome -- and then compares tools across categories that may help your hotel achieve that outcome. With this outcome-based approach, you'll have stronger odds of successfully matching with the correct vendor for a specific issue.