How Hoteliers Leveraged Tech to Survive the Thomas Cook Crisis
By Jordan Hollander
Last updated June 10, 2022
5 min read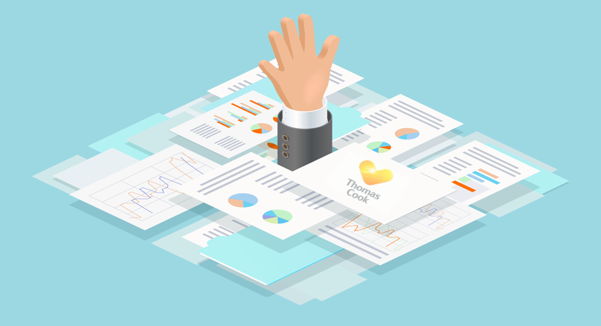 The collapse of global package tour operator and airline Thomas Cook was notable for its global impact. The company left hundreds of thousands of passengers stranded abroad and jeopardized the vacation plans of millions more.
We're not going to report on the tragic collapse of Thomas Cook since the news has been widely shared by nearly every major media outlet over the last couple of days.  This article is intended to help hoteliers like you that have been blindsided by this event and specifically those in European holiday markets who have been disproportionately affected.
Wherever there is a crisis, there's also learning and opportunity. This is a wake up call for hoteliers to strengthen their operations by diversifying their channel mix, as the insolvency highlights vulnerabilities of depending too much on a single demand channel. Below we outline 5 lessons to help hoteliers convert this short term crisis into long term opportunity but first we'll give a quick background on what went down.
A quick overview of the Thomas Cook fiasco for those who aren't familiar
The venerable brand, which was founded in 1851 and originated the concept of packaged tours, served 19 million people a year across 16 countries. That's a lot of empty beds at hotels in these countries, leaving many hoteliers desperate for a lifeline. 
Hoteliers report that Thomas Cook hasn't made its payments since July.  And, as the Thomas Cook share price tumbled to just £0.0345 on its last day of trading before collapsing, it's unclear when -- or if -- hotels will receive these long-overdue payments.
In many of these communities, the bankruptcy is a devastating blow to the local hospitality industry. In popular summer destinations such as Greece, Spain and Turkey, Thomas Cook accounts for 25% of their business. The pain is far-reaching:
Thomas Cook accounted for 3.6M trips to the Canary Islands last year. 

In Turkey, the local hotel association says many hotels are still owed £100,000 – £200,000 apiece.

Spanish Trade Union expects more than 10% of it's 130,000 local hospitality workers to be affected by the collapse.

Greece's PanHellenic Federation of Hoteliers projects losses up to €300m, of which the island of Crete accounts for €80-100m.

In Tunisia, 45 hotels dealt exclusively with Thomas Cook, which reportedly owes €60 million for stays in July and August.
#1: Use technology to diversify your channel mix
First and foremost, hotels must avoid reliance on a single channel. The Thomas Cook example makes this abundantly clear: fewer dominant channels dramatically increase risk. Expanding your sources of demand protects you not only from the extreme cases bankruptcy but also evens out the natural ebbs and flows. With a diversified channel mix, unexpected dips in demand will sting less.
A metasearch manager, such as D-EDGE MetaGenius or Triptease Attract, maximizes your hotel's presence on meta-search platforms. The technology optimizes your spend so that you can capture bookings without spending too much. Marketing spend can also easily be ramped up and down to account for any unexpected need periods.
Channel managers, like the one from SiteMinder, dramatically expand the number of channels your hotel is distributed to. The right channel manager puts your hotel in front of consumers you may never have access to, such as inbound tourists from China. This expands your reach and lessens your reliance on only a few channels.
#2: Capture maximum revenue from your existing guests
Well done! You've won the booking and the guest has checked in. Now what? Rather than pursue the next booking, it's time to make the most out of your existing guests. Open the lines of communication, craft compelling offers for upsells and on-property amenities and make it a priority to increase incremental revenue. With a solid ancillary strategy, you'll be more empowered and less at the whims of others.
Ancillary upsell software, like that offered by Oaky and Revinate, helps you earn more revenue from things like up-selling room upgrades and other ancillaries. Since up-selling gives you the ability to earn more from the same guest, you'll be more profitable -- and less vulnerable to revenue dips from fewer bookings.
A guest messaging platform, such as Whistle, Zingle, and Bookboost, gives you all kinds of new ways to communicate with guests. You could implement a chat widget on your website, use text messages to talk with on-property guests, or leverage automated communications to ensure the best guest experience. Each of these touchpoints is an opportunity to sell more to current guests. And, as you deliver better service, improved guest satisfaction will boost your reputation online.
In-room tablets, like those from SuitePad, INTELITY, and Crave Interactive, are another way to connect with guests. As in-room concierges, tablets allow guests to find relevant information easily and quickly, which boosts satisfaction and leads to incremental revenue from selling in-destination activities and on-property amenities like spa and room service. More money from existing guests makes a healthier, more resilient business.
#3: Fortify your direct channel to shore up leakage
Leakage costs your hotel money. Each time someone books through an OTA or other third-party (rather than your direct channel) that's leakage. There's a related cost to each of those bookings, a cost that could be eliminated by capturing the booking directly. Reducing leakage means doing whatever you can to build your direct channel. With the right tech, your hotel can compete directly with OTAs by providing a similar booking experience.
Proper digital marketing and web design ensures that your hotel presents a modern face to potential guests. Vendors (such as Screen Pilot and Travel Tripper) leverage years of hospitality experience to get you more direct bookings online. With an intuitive interface and appealing design, your website can become a great calling card. The agency can then help optimize your digital marketing efforts to get you more bookings at lower cost.
A hotel booking engine works 24/7 so guests can book rooms right on your website to keep you competitive with other online platforms. Mews, Net Affinity and TravelTripper integrate a booking engine into your property management system to make inventory instantly bookable online. Long gone are the days when guests would call to book; to avoid leakage, you must provide instant booking on your website.
With a direct booking platform, like those built by Triptease and Hotelchamp, you'll have the tools to convert more lookers to bookers on your website. These tools transform your website into a conversion engine. Then, as you invest more in digital marketing to bring people to your website, you'll see greater return on your investment because the site is primed to convert.
#4: Reduce friction for your sales team
Properties of all sizes can benefit tremendously from improved productivity on the sales side. By reducing friction for your sales team, you'll improve outcomes, compress the sales cycle and close more group business.
Closing more deals has the added advantage of boosting morale for your sales team, which builds momentumAre As your hotel endeavors to build a bigger group business, best-in-class technology amplifies this momentum and evens out the normal fluctuations in transient demand.
With an online meeting booking platform, such as MeetingPackage, planners can self-serve. Many planners prefer self-service, especially for smaller events. An online booking platform streamlines inbound requests and reduces turnaround time. That way your sales team can focus on more complex offerings and close major deals that can make or break an entire year's revenue target.
A sales CRM for hotels is the heart of your sales operations. With powerful functionality from vendors like Social Tables, Amadeus Delphi or Event Temple, your sales team stays organized so they can prioritize prospects and pursue leads without delay. A few other upsides: Managing outreach in a single place encourages a collaborative mindset, fosters transparency and builds trust.
#5: Bring back your old guests
Past guests are your greatest assets. They've stayed with you before and know your hotel. You also know them somewhat, as you have already begun building a relationship. That means you don't have to introduce your property or compete for attention in a sea of unfamiliar hotels.
Loyalty gives you more control over your business; it reduces reliance on third parties and diversifies your revenue streams. Loyal guests are also great advocates, enhancing your online reputation and promoting your hotel by word-of-mouth.
Guest CRM and email marketing tools, like those from Cendyn and Revinate, are a hotel marketer's best friend. Leveraging your database of past guests into new bookings requires thoughtful segmentation and effective messaging -- both of which are made easier with dedicated CRM and email marketing software. By crafting targeted campaigns based on rich guest profiles, you'll generate revenue from existing assets, all without any cost or commissions. And guests will appreciate the personalized approach.
A loyalty program for independents can drive repeat visits and encourage more customer loyalty -- even without the global reach and recognition of the major brand. For instance, The GuestBook rewards guests with either 5% cash back, a 5% donation to their preferred charity, or 10% "Trip Cash" for future reservations. These incentives give independents another way to foster loyalty and build a healthy book of repeat business that's not dependent on third parties.
Thomas Cook shutting down is a devastating blow to communities, businesses and consumers around the globe. It puts pressure on local economies in many countries. But it also provides a valuable lesson to hoteliers about relying too heavily on a single demand partner; diversification really does help mitigate risk. Hoteliers have some powerful tools at their disposal to build a resilient business that can endure even the most unexpected disruptions.