81
HT Score

Hotel Tech Score is a composite ranking comprising of key signals such as: user satisfaction, review quantity, review recency, and vendor submitted information to help buyers better understand their products.
Learn More
Certificate of Excellence
Ratings Summary
4.8
18 reviews
81
HT Score

Hotel Tech Score is a composite ranking comprising of key signals such as: user satisfaction, review quantity, review recency, and vendor submitted information to help buyers better understand their products.
Learn More
Ranked #2 out of 16 in Housekeeping
Verified Customer Support
ALICE's customer support processes haven't yet been verified by Hotel Tech Report.
Learn more
Work For ALICE? Claim Profile
ALICE Housekeeping Overview
Streamline your hotel's most expensive department with Room Assignment and Room Inspection software. ALICE Housekeeping reduces hotel labor costs by at least 10%. Use ALICE Housekeeping for: - Mobile request dispatch - Room assignment - Creating boards - Rushing rooms
About ALICE
Founded in 2013 | Headquarters in New York (United States) | 100 employees
Integrates with
ALICE doesn't have any verified integrations. Check back later for new ALICE integrations.
Pros & Cons
97% recommend
Housekeeping
Elevate your housekeeping performance with Cleanings Plus
Housekeeping
With Hkeeper, you'll instantly gain the ability to view what exactly your workforce is doing and track material usage, and that gives you visibility on every aspect of back-office operations. Using This Altering Tool Reduces Hotel's Expenses and improve guest satisfaction.
Housekeeping
Flexkeeping ensures your housekeeping staff are always up-to-date, your rooms spotless, and your workflow smooth.
FIND THE PERFECT FIT
Want to find out if ALICE is the best fit for your hotel?
Take the quiz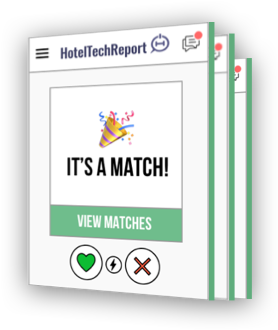 GETTING STARTED
Download the 2019 Housekeeping buyer's guide
Free download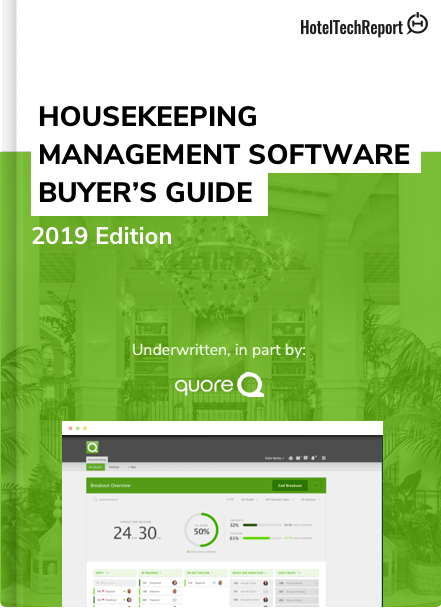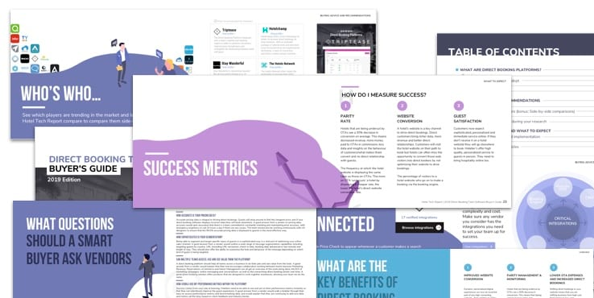 Rooms expeditor
Guest requests
Cleaning inspections
Deep cleans
Lost & found
Auto-assign Rooms
This vendor has not disclosed their pricing models. We advise that you check with references to ensure competitive pricing.Click here to find a reference
Recent Housekeeping articles
Recent Housekeeping News & Community Updates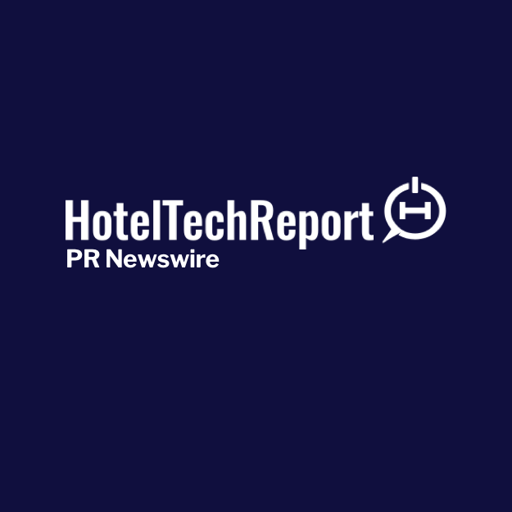 February 12, 2018 - Hotel Tech Report has named Quore 2018's Top Rated Housekeeping Management Software based on data from thousands of hoteliers in more than 40 countries around the world. Over 100 of the world's elite hotel technology products competed for a chance to win this prestigious title. The HotelTechAwards platform (by HotelTechReport.com) leverages real customer data to determine best of breed products that help hoteliers grow their bottom lines. "Housekeeping is arguably the single most difficult job in a hotel - it's grueling, intense and requires impeccable coordination. Great housekeeping management software helps take some of the pressure off of the team who's already stretched thin while ensuring that" says Hotel Tech Report's Adam Hollander. Quore is poised for sustained growth in 2018. A Nashville based development manager says that, "Quore's software enables effective, real-time task management of all housekeeping employees. The ability to closely manage personnel without additional supervision is what I like most about the software. This creates real value." To read the full review and more, head to Quore's profile on Hotel Tech Report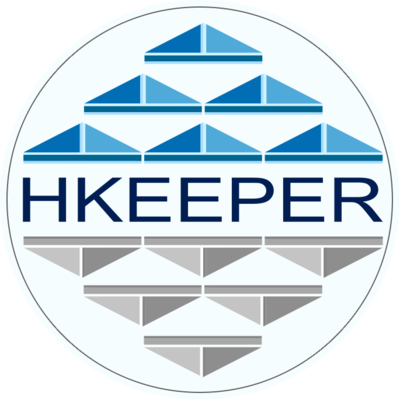 HKeeper US, LLC will be present on the HITECT19 in Minneapolis 17-20 June for the first time. We are introducing our cloud-based Software as a Service - HKeeper. It is a radically new format for real-time management of ALL working processes in the hotel and resort fields. HKeeper is a paradigm change in hotel management. HKeeper represents a universal tool for organization and control. It fundamentally transforms the interactions of all departments in digital formal with NO information lost. All in "here and now" format. HKeeper provides complete information about the efficiency in detailed Reports and Dynamic Charts in a convenient, visualized form. HKeeper works perfectly for managing properties in multiple locations! Management sees the big picture as well as the finer details across the spectrum. HKeeper enhances time management, prioritizing, and delegation and takes it to a higher level. HKeeper's architecture consists of 12 main modules. These encompass a Centralized Logbook and Messenger, Workflow Management, Employee Management, Rooms Management, Lost and Found, Inventory, Reports, Analytics, Media and Settings. HKeeper works in desktop and mobile versions of all types of smartphones on the Android and iOS operating systems. The mobile application functions equally well with or without Wi-Fi. The mobile app has a version for the executors and executives with the difference in the functionality an level of access to the information. Being informed on time allows you to make the right decision in time. This can be achieved easily, with HKeeper's unique feature: the Centralized Logbook and Messanger. This enables you to convey information to the staff instantly. Further, to immediately coordinate their actions. With Hkeeper's Workflow module, you control changes happening in real-time and are sure that in all departments, everything is going according to plan. Analyzing and managing expenses costs will be far easier with HKeeper by overseeing in real-time inventory, reports, and analytics by the minute. Hkeeper allows you to measure a workability level and the quality of tasks performed. The Employees module accumulate all analytics based on task performance evaluation and time count and give full reports for each employee. Also, the employee becomes more involved. Using the HKeeper mobile app, each employee gets the ability to document an event or an action, take photographs, add remarks, and record all questions regarding guests' requests. Transmitting this information to supervisors becomes instantaneous. Decision-making becomes easy and on time. The mobile app is a real command center on the go. Once and for all management is relieved of the need for their constant physical presence in the hotel. Management is present everywhere. We are pleased to announce that HKeeper has entered into a partnership agreement with HotBot.ai the developer of the chatbot for Hotels. It allows us to organize the guest relations service on the absolutely another level. With this, the guest has the option of booking a hotel, get access to all of its services, the order in advance what's needed. For this, there is no need to register on specific sites - HotBot uses instant messengers and communication channels already available to the guest. HKeeper and HotBot can easily be customized for all guests' needs - and these are processed automatically. And more: HKeeper is one of the first programs to have a Technology Integration Agreement with the HAPI streaming platform, created by Data Travel, LLC. Thanks to this collaboration, HKeeper easily integrates with all existing ICPs today. HKeeper represents a radically new level of internal organization in the hotel business. HKeeper is dynamic, efficient, and focused on providing top quality services at the lowest cost. Our team has a natural creative flair and is full of ideas and energy. Come and see us at our booth # 711 and let us show our piece of art called HKeeper! About HKEEPER HKeeper US, LLC was established in 2017 in Orlando, Florida to develop and distribute HKeeper software. The founders of the company have long-term and invaluable experience in the hotel industry and the field of information technologies. For more information, please visit www.hkeeper.us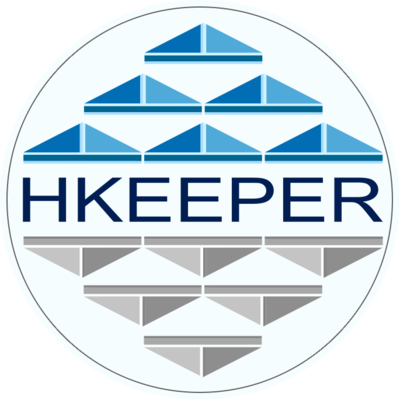 At the HITEK19 exhibition in Minneapolis, held from June 17 to June 20, the HKeeper software was presented for the first time to the hospitality industry professionals and caught the full attention of hoteliers and software developers. It was natural not only because one of the biggest hotel tech trends at the show was the next generation of hotel operational software, mostly concentrated on housekeeping and maintenance, but also because HKeeper has some unique features that distinguish it from similar programs. Among them, an automated inventory that allows tracking and counts, in real-time, all material usage during any task performance and other operations. HKeeper, being a universal platform for the operational management of the hotel's workflow in real-time mode, radically transforms the format of all working processes in the hotel and resort fields. HKeeper is a paradigm change in hotel management. HKeeper is one of the very first software of its kind to have a Technology Integration Agreement with the HAPI streaming platform, created by Data Travel, LLC. Thanks to this collaboration, HKeeper can be trustfully integrated with all major PMS and other vendors of software related to hotel operations. Integration with HotBot - messenger for hotel guests allows HKeeper to put the guest relations service on another level of client satisfaction. Now, at the time of booking, hotel guests can enjoy additional pre-order services that are will be performed through HKeeper on time and with the highest quality of service. Svetlana Udalov, the Founder and CEO of HKeeper, during numerous meetings with representatives of hotel management companies from the USA, Canada, Germany, Latin America, Israel, and Jamaica, described in detail the existing functions of the software and its economic advantages. She has shown that HKeeper represents an entirely new level of internal organization in the hotel business. HKeeper is dynamic, efficient, and focused on providing top quality services at the lowest cost. The information about the almost immediate ROI and the extraordinary ease of implementing HKeeper made the most significant impression. Whistle Co-Founder Christofer Hovanesian and Svetlana Udalov had discussed in detail the needs and benefits of integration without the headache of various software for the development of the information technology market in the hotel industry. As a result, they had reached a principal agreement about starting to work on the possibility of integration of Whistle and HKeeper software. Answering the question of Co-Founder and CEO of HotelTechReport Jordan Hollander, "What is HITEC 19 for you?" Svetlana Udalov stated the following: "At first, it was a bit nervous about taking part in such a grand event and presenting my software among the best IT companies in the world, working for and in the hotel industry. But the great organization, the friendly atmosphere, and the huge amount of information received quickly turned my tension into the incredible strength of the incentive to work even harder to improve HKeeper. Thank you HITEC19!" HKeeper US, LLC was established in 2017 in Orlando, Florida to develop and distribute HKeeper software. The founders of the company have long-term and invaluable experience in the hotel industry and the field of information technologies. For more information about the features of the HKeeper program, please refer to our website www.hkeeper.us and the information support service of our company info@hkeeper.us