The Best Hospitality Software of 2023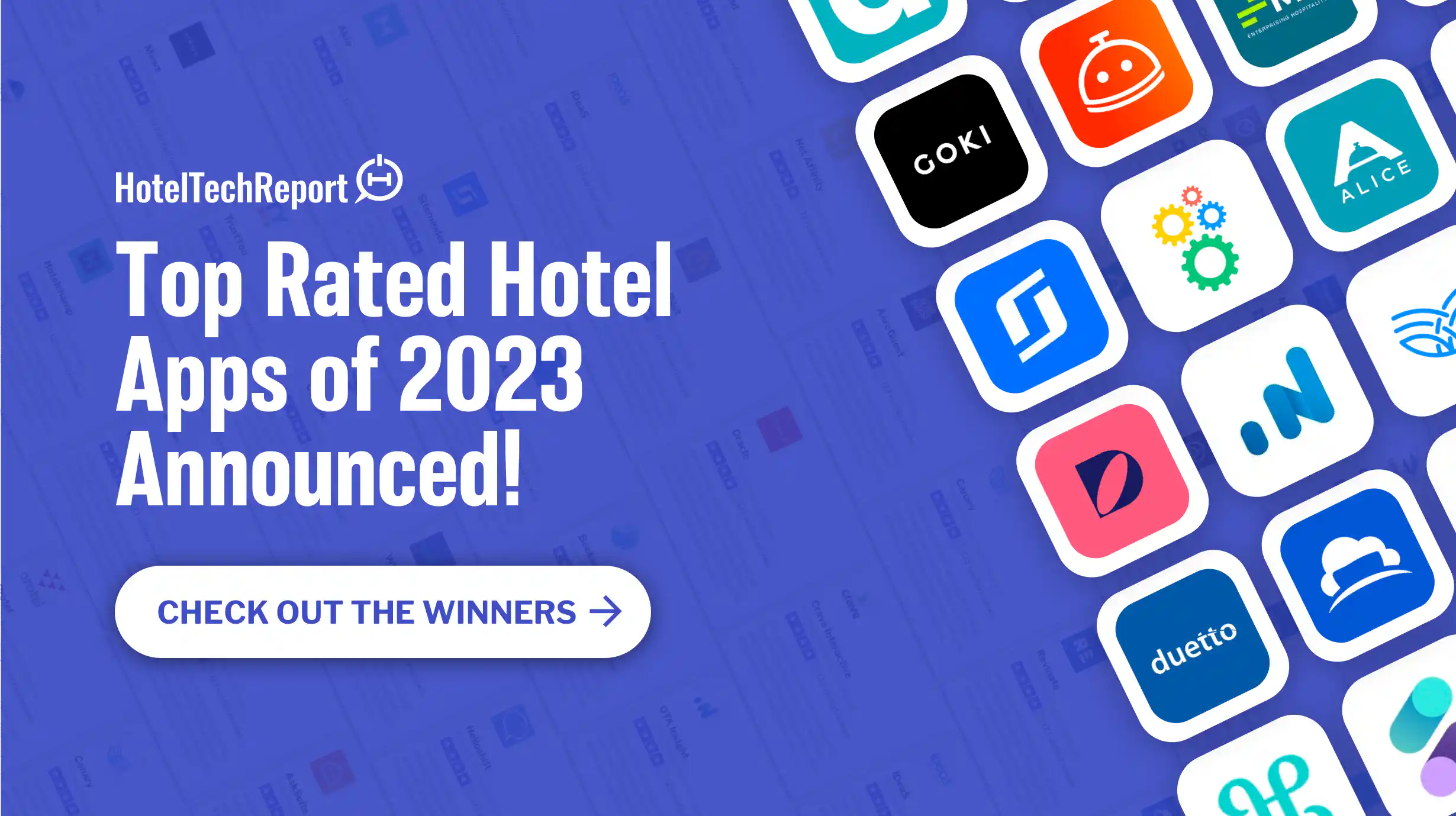 Overwhelmed looking for new hotel software? Each year Hotel Tech Report challenges its global hotelier community to review their favorite products to make hotel software research easy and reliable. During the 3-month 2023 HotelTechAwards period, 864,613 hoteliers across 127 countries visited Hotel Tech Report contributing more than 16,000 verified hotel software product reviews to save you time and help you make better vendor decisions.

More than 2,000 products are globally ranked based on factors like usability, customer support, likelihood to recommend, partner network strength, and integration compatibility. Winners of the HotelTechAwards are determined based on verified client feedback and highlight best of breed companies across key categories of the hotel tech stack.
Here's what top technology executives are saying about Hotel Tech Report's proprietary ranking methodology:
Adam Harris, CEO of Cloudbeds:

"The HotelTechAwards are one of the most respected honors that a company in our industry can earn, as it's built upon data, transparency, and reviews from verified customers. Hoteliers can trust that the awards truly reflect the opinion of the global lodging community."

Sean Fitzpatrick, CEO of OTA Insight: "HotelTechReport provides the most transparent, customer feedback-led information on which people in industry can base their decisions. Hoteliers appreciate being able to share their views with each other in an open, no-holds-barred forum with their peers. HTR offers this and has been a real and positive disruptor in creating a new, industry-specific portal to showcase unbiased views on hotel tech. Its awards showcase the best of these reviews, and hoteliers trust them."
Sankar Narayan, CEO at SiteMinder: "We at SiteMinder believe strongly in the essence of openness; it is what underpins the very core of what we stand for, and the HotelTechAwards, through the program's data-driven and transparent process, aligns firmly with this value."
Moritz Campen, Co-Founder at SuitePad: "HotelTechReport is the leading platform for technology in the hotel industry, and its meticulous and impartial verification process makes this one of the most prestigious awards."