9 Hotel Marketing Habits You Need to Develop Right Now
By Jordan Hollander
Last updated April 22, 2022
6 min read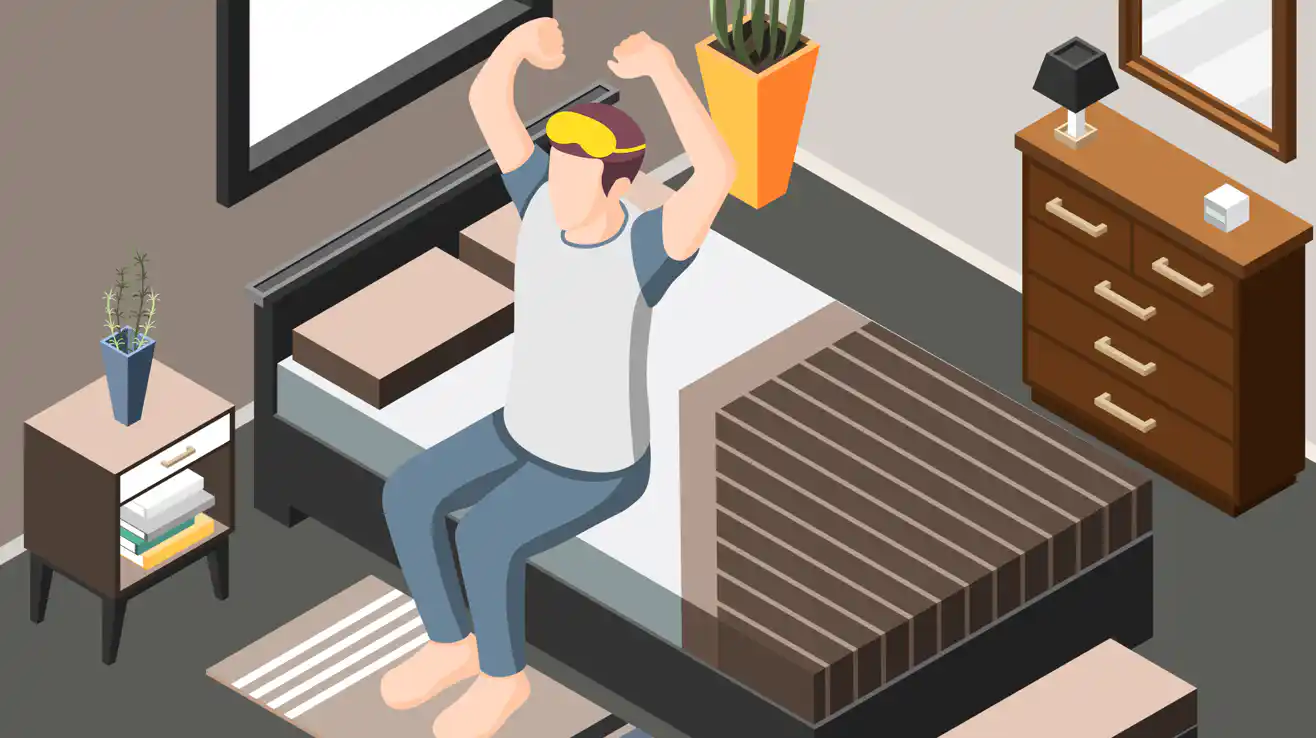 Do you know how many customers your hotel marketing campaign converted today?
This question causes many hotel marketers to break out in a cold sweat. Hotel marketers have many competing priorities to address throughout the day. From meeting with their team to running ads across multiple platforms and planning for the next marketing campaign, few hotel marketers have the time to get granular and learn how their campaigns are actually performing on a day-to-day basis.
Carving out time for a daily routine can mitigate some of the anxiety of not knowing whether the work you're doing is, well, working. Daily rituals, especially for marketers, reduce friction stemming from decision making, eliminate distractions, and help individuals get into that "deep work" mindset faster. Designing a thoughtful routine can give you a clear vision of how your overall marketing budget is performing, eliminating wasted resources or and letting you identify what's working sooner, rather than later.
A hotel marketing manager can develop a daily routine that involves regular collaboration, staying attuned to market trends, and monitoring your competitors to stay ahead. By doing these nine things every day, a marketing manager will establish discipline and industry knowledge to drive revenue with smart marketing campaigns that connect with guests.
Review your hotel marketing plan & track goal progress
Start off every day reiterating your goals and prioritizing your tasks based on the impact you think they'll have on achieving those goals. While most leaders review their goals weekly, a marketing manager has the benefit of getting more instant feedback from Google Ads, blog views and click-through rate, and social media analytics. Reviewing your hotel marketing plan daily can help make sure your day-to-day tasks continuously ladder up to delivering on big-picture goals, like more direct bookings.
Make sure your marketing goals are SMART: specific, measurable, attainable, relevant, and time-based. In practice, that means your hotel marketing plan is: 
Specific: well-defined and focused. 

Measureable: include concrete targets against which you will measure success. 

Attainable: aim high, but not so high that you set your marketing up to fail. 

Relevant: tied to being attainable, how are your goals relevant to the competitive landscape and macro-economic trends? 

Time-based: give yourself a deadline or series of deadlines.
SMART goals are actionable; they can help you know which skillset to pull from and which resources to use as you plan your day. Make it part of your routine to revisit these goals to avoid distractions throughout the day.
Collaborate with your team cross-functionally
Specifically, a marketing manager should dedicate some time to syncing with their revenue and sales teams. Sales, revenue, and marketing functions must work in lockstep to decide on rates and availability and then create promotional offers and campaigns based on those data points. As one revenue manager explains, "The hotel is an ecosystem, everything connects and affects one another. It's critical to be aware of what Marketing is trying to promote and communicate because that could affect our decisions the next day." Assist sales with key accounts and deliver promotions that meet the rate strategy set by revenue management. Set aside face-to-face time each day with sales and revenue to make sure you're squeezing as much revenue as possible out of your campaigns.
Check-in with your digital marketing agency
Even if you perform your routine every day, it's unlikely that you'll have enough time to devote to every marketing opportunity available to your property. Delegating to a digital agency is the only way to realistically do everything. A specialized agency will provide digital marketing and web design that brings more traffic to your website, and then ensures you have the graphics, layout, and right on-page SEO settings to capture direct bookings. Improve your SEO and SEM results on Google, Bing and industry specific sites like TripAdvisor & Kayak, and use smart CRM re-targeting to follow up with those at the beginning of the consumer journey. Great agencies can also help deploy social media marketing campaigns and influencer campaigns, driving more viewers to your website.
A professional hotel website design team can improve your page's conversion rate with mobile optimization, personalization, content management and great graphic design. Monitor Google search trends, along with Bing, metasearch, Facebook, Instagram, Pinterest, and more to constantly improve your conversion rates. It's crucial to make monitoring your digital marketing central to your routine. Check-in with your hotel marketing agency to make sure your marketing budget is reaching and converting guests at the best rate possible.
Browse new technologies and research market trends
The hospitality industry is changing faster than ever before. Our team has identified more than 100 trends impacting hotels that range from renewable energy to new hotel designs, alternative lodging and everything in between.
It took us dozens of hours to compile this list, and it's likely there are many more trends that we missed. Hotel marketing managers need to incorporate some research into their daily routine to stay on top of current trends as they develop. Learning about current market trends in technology, sustainability, hotel design, smart rooms and the guest experience can help marketing managers generate new blog topics that consumers care about, as well as use social media marketing to highlight specific on-site amenities. For instance, if your hotel uses recycled water to maintain a green rooftop, that's great content for PR placement on a site like Fast Company.
As you monitor new technologies and trends, follow the three key areas that must collaborate for maximum growth: sales, marketing and revenue management. These teams must work in lock-step with each other to generate revenue – meaning it must be part of your routine to collaborate cross-functionally.  A guest data platform or CRM like Revinate can help to tie all functions together, helping both operations and marketing teams, even revenue management teams can benefit from better understanding guest segmentation.
Study other industries for great marketing ideas
Marketing is largely agnostic, meaning what works well in one industry can be replicated in other markets. Read sites like Adweek and Ad Age to take cues from consumer brands and the entertainment industry. Look at how movies are being launched, new beverage brands introduced, or creative ways that restaurants are drawing a crowd for marketing ideas you can incorporate on-site.
Case-in-point: traditional Hollywood studios are in fierce competition with streaming sites, just as established hotel chains vye with Airbnb and other alternative accommodation for guests. In Los Angeles, at the epicenter of both these battlefields, "blockbuster hotels" mimic the experience of big-budget movies. Just as The Avengers is designed to blow revenue figures out of the water, hotels are offering premium, unique experiences that small shops can't replicate. For instance, Petite Hermitage features a Soho House style members only club (only more exclusive) with weekend tarot card readings and jazzy burlesque shows. The Magic Castle features an invite only black tie magic show and the Hollywood Roosevelt famously hosted Beecher's Madhouse (now shuttered), a debaucherous nightclub and variety show frequented by the likes of Miley Cyrus and The Kardashians.
What does this mean for your hotel? Find ways to make waves where other properties can't. Study how other brands facing disruptive market entrants are adapting to the increased competition.
Get outside your office and speak to guests
Guest surveys are a great way to encourage feedback because it's scalable and easy to access. Another great way to gather customer intelligence and insights is to speak to guests in person. Top rated providers like Revinate allow you to gain insights into your guests in real time.  Talk to guests so you can develop a better understanding not just customer personas –  critical to any effective marketing – but also to understand your hotel through their eyes. Often, times the things you learn can be taken and leveraged to market in the authentic voice of your customers. We recommend that marketers do at least 6-8 random guest interviews per quarter to make sure they've got a pulse on who's coming through their doors.  This helps create better offers and content so that your marketing resonates with what guests want. Ask them questions like "why did you choose us versus another property?", "how did you first hear about our hotel?" and "if you didn't book with us, where would you have booked and why?". If you find it hard to get valuable feedback from your guests, at least advertise your guest survey tool and encourage people to leave you private reviews that you can mine for insight.
Browse the latest local events, restaurant openings, etc.
Capitalize on local happenings to make your marketing campaigns stick. An event-based promotion can capture a lot of traffic when you pair the right offer with the right keywords. For instance, if your property is near New York City, run a post-NYC marathon spa service special using Google Ads to target "nyc marathon+hotels." Make paying attention to the calendar part of your daily routine to know when to expect start running a promo for maximum impact. "Around 90% of consumers book within 70 days of their trip, however about 80% of this same group book within just 30 days. Keeping this booking window in mind will help you plan the run-time of your overall strategy," reports one hotel marketing expert. Events like the marathon will have people booking well in advance; concerts or theater openings will have a shorter lead time.
Another option is to use social media to target a specific audience that's RSVP'd to an event. For instance, use Facebook's audience tool to reach those attending Salesforce Dreamforce with a "hangover package" you can use to fill rooms after the conference – free late checkout included.
Monitor your compset
Keep an eye on what your competitors are doing by reading their blog, signing up for their email newsletter, and setting up a Google Alert to let you know when there's some news you need to know. Follow them on social media or use a tool like SPYFU and SEMRush to see what words your competitors are using for SEO and SEM. Leverage that keyword research by sharing it with your digital agency to get a leg up on similar properties. Try to ascertain not only what your competitors are doing, but how well they're doing it: how are your competitor's campaigns working?
Read non-hospitality marketing blogs
Ultimately, digital marketing is similar no matter what vertical you are in. Search algorithms and ad platforms change rapidly; make sure that you are up to date with the latest developments. A few experts we recommend hotel marketers follow include: 
Regularly following this routine can make a hotel marketer more prepared, more flexible, and more agile when it comes to planning and executing timely marketing campaigns.