How to Maximize Your Resort or Hotel Marketing Channels with Visuals
By Julia Manoukian
Last updated January 26, 2022
2 min read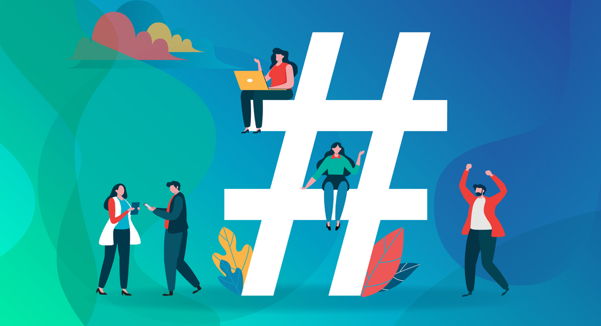 Hotel marketing is in a constant state of flux, but some things are the same as they were five, 10, even 20 years ago.
Websites are still the number one hotel marketing channel because they generate the highest margins. Sure, online travel agencies (OTAs) can take up to 30 percent of booking revenue but you need these agencies because of their enormous distribution power. Booking.com alone has 420 million monthly visitors. That's more people looking for hotels (including yours!) than the entire population of the United States.
But there's something that's even more important for your hotel marketing success — visuals. Travelers respond to what they see, rather than what they read or hear, and the right images and videos will send room sales into the stratosphere. Here are some visual content marketing tips that will help your hospitality brand increase brand awareness, conversions and direct bookings.
User-Generated Content Works
If you haven't incorporated user-generated content (UGC) into your hotel marketing strategy, you may be missing out on a huge opportunity. This visual marketing strategy focuses on genuine travelers and their experiences and delivers a good ROI, especially when targeting young people.
Eighty-four percent of millennials don't trust traditional advertising — in fact, many of them don't respond to it at all. UGC resonates so well with these travelers because it cuts through all the noise and features real people in real situations. UGC galleries on your website, for example, curate content from social media platforms like Instagram, so you can highlight authentic travel experiences to prospects.
Use Visuals on Your Website
The average website conversion rate is just 2.2 percent, but you can increase conversions by using the right images and videos. Optimize the design of your website and swap out large chunks of text for eye-catching images of travel destinations and hotel amenities — that centuries-old local landmark up the road, your impressive plunge pool, your mouth-watering breakfast buffet... you get the idea!
Website visuals work because a massive 80 percent of people remember what they see, while just 20 percent remember what they read. Moreover, websites that feature visual content grow traffic 12 times faster than sites that don't. Using a combination of UGC and professional photography photos could encourage more visitors to book hotel rooms.
Optimize your website even further by personalizing content. Arizona Biltmore, for example, incorporates a personalized experience bar on their site, which offers suggested experiences to prospective travelers.
Depending on the kind of experience a visitor is looking for, the Biltmore will be able to serve up content that performs well with that target segment.
Why is this even important? Seventy-four percent of customers feel frustrated when websites don't personalize content.
Provide Distribution Partners With Visuals That Work
Regardless of what you think about online travel agencies, they are important. (Thirty-nine percent of customers book hotels and travel experiences through OTAs on mobile devices, for example.) You need to maximize your relationship with these partners for greater returns. Supply OTAs with your best-performing visuals to increase bookings — visuals that you know will convert customers or drive revenue.
Global distribution systems (GDS) — huge networks that use real-time inventories to enable hotel, flight, and car rental bookings — are just as important, so consider providing them with your top-performing visuals as well. Again, a combination of UGC and stock images will help you convert customers into bona fide guests.
--
Not every hotelier wants to rely on OTAs to drive room bookings but, whether you use these agencies or go it alone, you have to use visuals on your website. It's simple: Travelers prefer visuals to text, and the best images and videos can make or break the decision-making process. Continue to trial, test and tweak the visuals on your site to see what's driving the most interest from your travelers.