HT SCORE
94 out of 100
Hotel Tech Score is a composite ranking comprising of key signals such as: user satisfaction, review quantity, review recency, and vendor submitted information to help buyers better understand their products.
Learn more
Reviews Summary
Ranked #1 out of 11 in Cyber Security & Fraud Prevention
Verified Customer Support
Canary Technologies's customer support processes haven't yet been verified by Hotel Tech Report.
Learn more
Canary Technologies Overview
About Canary Technologies
Founded in 2016 | Headquarters in San Francisco (United States) | 35 employees
Pros & Cons
95% recommend
Canary Technologies Alternatives
Cyber Security & Fraud Prevention
Network security, threat management, and compliance readiness in a single suite of managed services.
Cyber Security & Fraud Prevention
Pre-empt and prevent cyber attacks with managed detection and response service.
Cyber Security & Fraud Prevention
Identity data, Identity verification, Location Intelligence, Fraud detection, Document validation, Employee background screening, KYC, AML, Age verification, Identity fraud, Address validation, Trace and investigate, Application fraud, PEPs and Sanctions checks, Customer registration, Criminal record checks, ID verification, ID scanning, Data quality, Fraud management, and Contact validation
View Canary Technologies alternatives
FIND THE PERFECT FIT
Want to find out if Canary Technologies is the best fit for your hotel?
Take the quiz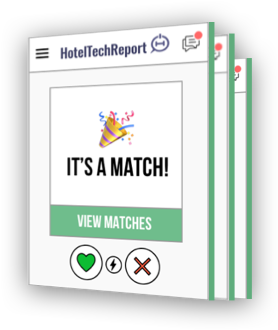 Network security
Managed WAN security platform
Threat lifecycle management
Penetration testing
Compliance readiness
Security Information and Event Management (SIEM)
PCI compliance audit
Implementation fee
Less than $1000
Monthly subscription (Flat)
Less than $500/month
Monthly subscription (/room/month)
Related articles
Canary Technologies doesn't have any recent coverage yet
Related industry news
Canary Technologies doesn't have any recent company updates, news or announcements
Resources & reports
Canary Technologies doesn't have any free e-books or reports available