The Future of Hotel Front Desk Software: PMS, CRS and Hotel CRM Are Converging
By Hotel Tech Report
Last updated January 26, 2022
6 min read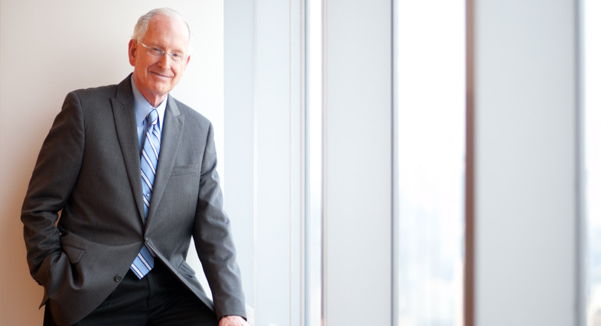 Dave Berkus knows hospitality technology more than nearly anyone. Back in the early 1980s, his company, Computerized Lodging Systems, dominated the nascent hospitality technology market with one of the first electronic Property Management Systems on the market. The immediate popularity of the technology resulted in rapid growth for the company, which was recognized on the Inc 500 list -- twice. Dave also created FOSSE, the property management system technology that Marriott used for almost 36 years. Dave practically invented hotel front desk software and he has invested in hundreds of tech companies since - many of those in hotel and travel tech so he knows this market better than anyone.
Today, there are over 700 property management systems for hotels. With such a dense thicket of choices, it's hard to imagine the early days of hospitality technology. These are the days when only a few players dominated, offering truly game-changing solutions that defined how hotels began using technology to operate more efficiently and profitably.
Dave is also an accomplished angel investor, having achieved an impressive 97% internal rate of return from over 150 investments to date. His Wayfare Ventures unites five partners from AIG, TAJ Hotel Group and Starwood, alongside a board of accomplished travel industry veterans, to make early stage investments in travel technology startups.
Hotel Tech Report's Jordan Hollander recently enjoyed a wide-ranging conversation with Dave on the Hotel Tech Insider podcast, where the two discussed how Dave's history in hospitality technology has shaped the way he sees the industry today. These are the most pertinent themes that reveal how this hospitality technology luminary sees the future of hotel tech, as well as what he looks for when evaluating both ideas and entrepreneurs for investment.
The future of the PMS
With so many property management solutions competing for business, it's hard to envision a post-PMS future. Yet, this future is coming, Berkus says, due to the increased importance of the Central Reservation System. The CRS owns the guest name record, which has made it more of a centralized source of data than the PMS:
The PMS systems are, for the chains at least, becoming increasingly less important, as they handle right now in-house functions only.
Berkus notes that the cloud PMS companies of today are likely to be the players who evolve these CRS like capabilities so while he believes that their technology will remain a core piece of the tech stack, he believes that what it means to be a PMS will change more in the next 5-10 years than in the last 20 years combined.
Guest history has shifted to the CRS, while the PMS has transitioned into a fully operational role for specific properties. As hotels have both consolidated and established micro-brands, the CRS naturally became the way to share guest preferences across the portfolio. The centralization of data cemented the role of the CRS at the center of modern data-driven personalization and marketing strategies. says Berkus:
Big Data's being used in very important ways but certainly not just from the PMS system anymore.
The question then is: if the CRS could potentially supplant the PMS as the source of all-important guest data, will we need a PMS system in the future? Berkus says yes but the legacy PMS companies will be forced to innovate and more specifically open up their architecture to become platforms themselves because CRS, CRM and even Revenue Management companies of today have the requisite data necessary to become the center of the tech stack according to Berkus.
Eventually, Berkus sees most hotels relying on a single cloud-based system that aggregates all functionality into one flow, which reduces errors and increases accuracy as it doesn't require passing information around multiple systems. A hybrid PMS/CRS/CRM solution means a single guest record that enables better, more accurate personalization.
The consolidation of functionality also simplifies the tech stack and should help hotels effectively use existing data to power personalization at the individual guest level. A unified tech stack unleashes the full power of data-driven decision making, which will soon be table stakes for how hotels everywhere compete. Rather than relying on incomplete sets of data, hoteliers can constantly make decisions based on the holistic view. A unified tech stack can also be achieved through seamless integrations and Berkus says that "there will always be best of breed solutions in various categories."
This vision will take a while to achieve, and so the PMS will continue to play a critical role for hotel operations:
If we look ahead ten years, it would be easy to see a single cloud-based system integrating everything from CRM to reservations to the accounting functions at the properties, all the way through all forms of marketing and follow-through.
Even with this view, Berkus sees the potential for category leaders to dominate specific verticals, while still providing the essential services necessary to run a hotel. For example, revenue management, which may be a feature of a CRS or a standalone solution -- all depending on how an individual property derives its revenue, and the sophistication of its revenue generation strategies.
Part of the problem, he says, is that people confuse hotel tech with quality hotel tech: just because a hotel has a system doesn't mean that it is a good system. For Berkus, this means that the hospitality technology industry has plenty of dynamism ahead of it and he believes that it's far from maturity.
The transformative power of analytics
For Berkus, the primary reason for the PMS' uncertain future is due to its isolation from data and analytics. Even the most integrated systems have challenges when it comes to gathering data from disparate sources into a unified view.
Even so, it's the analytics on top of all of this data that drives profitable hospitality today. Whichever technology hotel uses, It must facilitate the types of analysis that drive "more capable decisions," across the organization, says Berkus:
Analytics are everything. The most important single change that's going to come is the fact that every piece of data that arrives at the central source will be analyzed. You're going to find that more capable decisions will be made to maximize revenue...based upon AI and data analytics. That's your future.
The unsaid implications here is that hotels with a sub-par data and analytics approach will be left behind. Hospitality has become not just about the guest-facing product but also the hidden back-end of intelligent data capture and analysis. The top performers will effectively oscillate between analyzing the data and making clear improvements based on this analysis.
The data-driven hotel GM
As data and analytics move to the core of a hotel's operation, general managers must evolve their skill sets to match.
While operations will never cease to be a part of a hotel general managers role, success in this role is increasingly about the ability to enhance profitability by effectively translating data analytics into actionable initiatives. Currently, GMs have a steep learning curve to build muscle memory around analyzing large amounts of data from disparate sources.
As machines become more capable of doing the analysis on their own, the best GMs will be able to take action on the analysis presented by the tools to increase profitability, Berkus predicts:
A manager has to be able to add value by adding revenue and by increasing guest satisfaction. Those two things are not necessarily the operational things that a manager today normally concentrates on.
Marketing also matters more to the GM of the future. As marketing campaigns become data-focused, GMs will engage more deeply with their marketing teams to leverage a data-driven approach to spend marketing dollars more efficiently. It's all about the relevant message consumed in the right context, as GMs seek to add value in new ways.
Sourcing true pain points from sales and marketing
Berkus is an active angel investor, and his recent announcement of Wayfare Ventures brings his focus to travel technology. When it comes to developing an idea, Berkus sees real value in entrepreneurs solving true pain points rather than perceived problems:
I love it when somebody in marketing or sales develops a company and says "I feel the pain" and let's try and solve the need. As opposed to what I see most often, which is an engineer says I really got an idea and I'm going to make that idea work.
The contrarian view is noteworthy in its opposition to the engineer-focused view espoused by many investors and technologists. Part of this view comes from the plummeting costs of cloud computing, as well as the prevalence of APIs which make it simpler to plug into an existing ecosystem without having to build as much technical infrastructure.
Differentiation comes less from tech and more from truly knowing the problem and having clarity around what needs to be solved -- rather than building a technically-flawless solution that misses the mark and fails to gain traction because it doesn't solve an actual problem. An early-stage solution that solves a real problem for a specific segment sells itself and helps a startup gain traction at a lower cost. It's expensive to convince people that a product solves a non-existent problem.
Market trends poised for investment
As far as trends in the market that have potential, Berkus points to artificial intelligence, robotics, and data analytics as three disruptive forces. However, things change fast. Apps are no longer the hot commodity they once were. Today's opportunities are all about AI, robots, and data analytics.
When evaluating the most exciting opportunities for investment, Berkus expands his view to encompass all of travel technology. This expanded view allows him to see opportunities from the interconnectedness of the travel and hospitality industries, which is a core part of the thesis at Wayfare Ventures. It all comes down to using modern technology to find new revenue that may not have been easy to uncover in the past.
Whatever it be, there are opportunities now for revenue that weren't easily available in the past but are today. But the whole point is if guest satisfaction goes up and guests are able to do things they couldn't do before, like order a meal from text, then you're going to have better revenue and more satisfaction.
Enjoy the full podcast episode here. Outside of the points covered above, Berkus shares the fascinating foundational story of the first property and yield management tools for hotels.