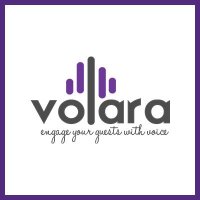 67

HT Score
Hospitality, voice, Amazon Alexa, and guest engagement
Based in New York (United States)
Founded in 2016
5 employees on LinkedIn
Company Description
Provider of custom voice-based solutions to the hospitality industry. Our proprietary software creates a hotel business tool atop the leading...
read more

0

HT Score
Provide immediate access to room service, restaurant information, and more, saving time for busin...
Based in Orlando (United States)
Founded in 2008
46 employees on LinkedIn
Company Description
We are excited to offer hotels ICEvoice, the newest tool for hotels to enhance their in-room experience or meeting offerings. Utilizing Amazon...
read more