The Future of Hotel Apps: Why Mobile Payments Are Essential
By Dan Lacey
Last updated January 26, 2022
1 min read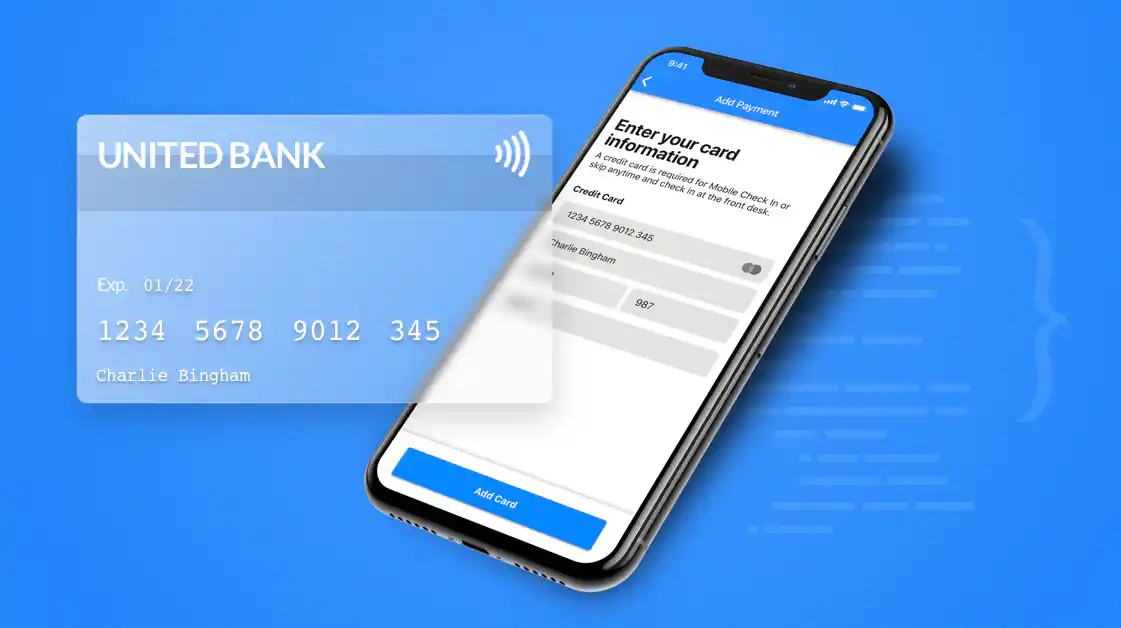 When you look at the future of hospitality tech, it's very clear that everything revolves around one thing: mobile. Everyone's on their phone all the time, and that's not changing anytime soon. Over the last year, features like mobile check-in and mobile key have become more important to hotel apps than anyone could have imagined, both in the context of the pandemic world and the future that lies beyond it. Yet as important as that tech is, there's another hotel app feature that may eventually become even more important. Contactless payments. 
In April 2020, Mastercard released a stunning study based on online interviews of over 17,000 global consumers. They found over 88% of consumers had adopted some form of contactless payment technology—and 74% planned to continue using it post-pandemic. At the same time, mobile purchases went up in nearly every sector, and made up 73% of all e-commerce sales last year. And it's not just the pandemic. People have also never been more worried about fraud and information security, and mobile payments are simply safer to use than cash or credit cards. 
All of this to say...mobile purchases and contactless payments are already a force to be reckoned with and will only gain more traction as time goes on. They represent a new way of life that's impacting every industry. So, what does that mean for hoteliers? If you're not prepared to process mobile purchases and contactless payments, you're missing out on huge revenue potential—something most properties and brands simply can't afford to do in this rebuilding phase. 
That being said, hotels are in a uniquely strong position to embrace mobile payment technology. First, other industries like restaurants and retail have already mastered mobile payments and offer a roadmap to success that hoteliers can follow. But most importantly, all mobile payments and orders should also be processed through the systems you already know and trust—meaning you shouldn't need to retrain staff or reconcile financials from multiple systems. 
That's because what hoteliers need to harness the revenue-generating potential of mobile isn't really a new payment technology. Sure, you may eventually want a few new credit card terminals, but for now, guest technology can do the heavy lifting. Guests are asking for a way to check-in and out, order food, and make purchases during their stay from their phone—and on that front, it's an app provider's responsibility to work with a property's PMS and POS vendors to ensure they can facilitate mobile payments, not yours. 
What hoteliers need to know about mobile payments can be boiled down to this: they will become one of the single most important mobile app features—if not the most important—within the next few years. And they should add convenience for tech-savvy guests and extra revenue for your property, not more complexity for you. If a vendor tries to tell you differently, that's a red flag.