Hotel Apps Aren't Just for Going 'Contactless': Why Hotels Need Apps Even After Covid-19
By Stefano Mocella
Last updated January 26, 2022
1 min read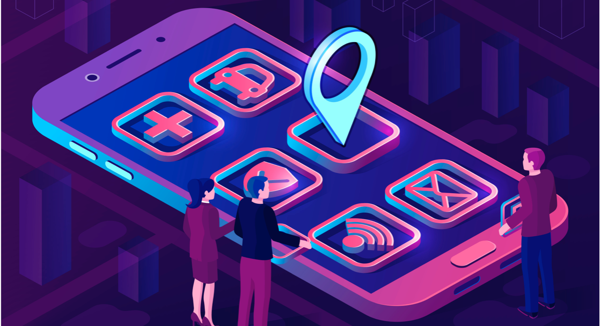 'Contactless' has been one of the biggest buzzwords of the past year, not just in the hotel industry, but in worldwide commerce.
The pandemic forced businesses everywhere to adapt to safer measures and to make an effort to reduce points of contact.
Some parts of the world are easing into normalcy, which is obviously welcome news for hoteliers worldwide who are eager to welcome back guests. However, instead of returning to the old normal, how about creating a normal that makes the guest experience better than ever?
A recent study by Taxi2Airport revealed some interesting numbers.
58% of travelers would be willing to pay more for paperless check-in.

47% would pay more for access to a 24/7 digital concierge.

58% would rather book a hotel restaurant reservation on their mobile device, rather than in-person.
More profitable stay with every guest
Studies have also shown that guests are more likely to upgrade in-room amenities throughout their stay if they have the option to do so with their phones.
With this knowledge in mind that guests in fact would be willing to pay for these digitalized options, hotels can find clever ways to monetize their app.
Even if hotels choose to offer their app for free, there are still ways in which this will ultimately lead to a more profitable stay with each guest. It could be as simple as offering 10% off a meal at your on-site restaurant when downloading the app.
Once guests have the app and have the ability to: check out your hotel's services, view upgrade options, or order room service online, you'll have a guest who's far more engaged and more likely to be fully satisfied with their stay.
Eliminate the biggest pain point for guests
The biggest priority for any hotelier is to ensure their guests enjoy their stay and receive the best possible service from staff. However, it's difficult to get staff on hand 24/7 to respond to all guest inquiries.
And that is the biggest source of frustration for guests. Two-thirds of guests' biggest complaints stem from staff either being unpleasant to deal with (38%), or there were delays in service (31%).
Obviously, technology can't fix rude staff, only training can do that. However, delays can in fact be dealt with, using the right hotel software.
It's not just about contactless, it's about convenience
It remains to be seen how much contact guests will want with staff in post-pandemic life.
However, one thing that's certain is that hotel apps are convenient for guests. Apps can offer keyless entry (so guests don't have to worry about carrying/losing a key), check-in and out at flexible times, get in-room service quicker, and much more.
Giving guests the power at their fingertips will also give your hotel a better chance to upsell throughout the guest's stay, as they'll always be connected with your app.
Having your own branded hotel app is something not only your guests will love but will make your staff more efficient and ultimately, boost your bottom line.